The time vacuum that is 2020 is nearly over. The days, weeks and months have spilt into one long, exhausting blur, with the news cycle barely giving us a few hours of rest. We stayed at home, drained by the nothingness of daily life, while outside, everything that could possibly happen was happening.
You do not need us to run you through the list of dire things that snowballed their way through this year. However, we could all do with being reminded of some of the good stuff. As much as it may not feel like it, 2020 was not an entire catastrophe. There were little nuggets of joy that reminded us that there is life on the other side, and it does not have to be as bleak as we think.
Here, the Kingston Courier editorial team takes a look back at some of the most positive things to come from 2020. It has been a wild ride, friends.
Global emissions reduced for the first time ever
As countries entered lockdown in March, we saw the first global reduction in CO2 emissions since records began, according to the first definitive study of global carbon output this year. A sudden stop in global transport as well as changing human behaviours, such as working from home and travelling less by car and plane, has had a huge effect on emission rates. Daily emissions of global greenhouse gases reduced by 17 per cent in early April compared to 2019 levels, according to the global carbon output study. – Alex Foley
Tiger King basked in glory – and put an end to big cat ownership
Netflix threw a curveball by dropping bizarre real-life TV docuseries Tiger King as we grappled with a pandemic. It polarised viewers, giving a glimpse into the criminally underregulated big cat market and made incarcerated Oklahoma zoo owner, Joe Exotic, a household name. The Internet took the bait and churned out infectious Tik Toks and Carole Baskin quotes galore, but thankfully, politicians were also tuned in. The US House of Representatives passed a bipartisan bill that could make private ownership of tigers and lions illegal. Without the new Big Cat Public Safety Act, it would be hard to justify Tiger King as only a good bit of lockdown entertainment. – Jasmine Patterson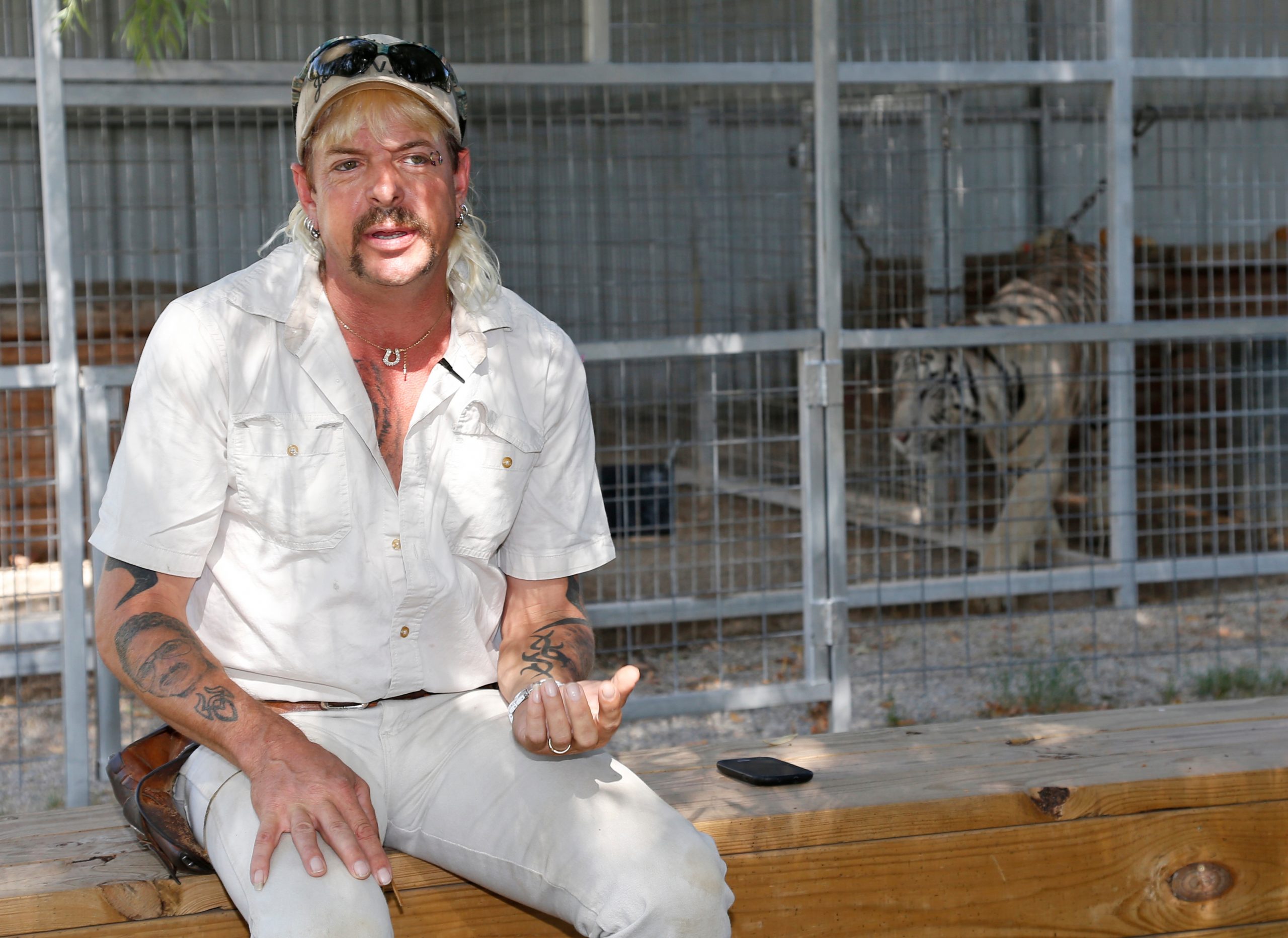 Parasite wowed critics and won Best Picture
Parasite is one of the greatest films of all time, but it was doubtful as to whether the academy would recognise it as such, due to its propensity for flat-out ignoring critical consensus (see: 2019's Green Book and 2018's The Shape of Water). However, it finally got it right and made Bong Joon-ho's black comedy/thriller the first foreign language film to ever win Best Picture at the Oscars. Despite this, there are still not enough people who are aware of the film's magnificence, which is why it is our life-mission to recommend the film to absolutely everyone possible. – Matt Grant
Eyes opened to the importance of our NHS
During the lockdown, recognition of NHS staff exploded. They put their health at risk to save lives in our communities, and we noticed. We showed support by clapping for them every Thursday, put pictures and rainbows in our windows to say thanks, gave discounts, free taxi rides and time slots for supermarkets. Small gestures were given even though they deserve so much more. We saw the country come together to respect the blood, sweat and tears our NHS workers put in to save our lives. Their hard work will never be forgotten. – Sophie Locke-Cooper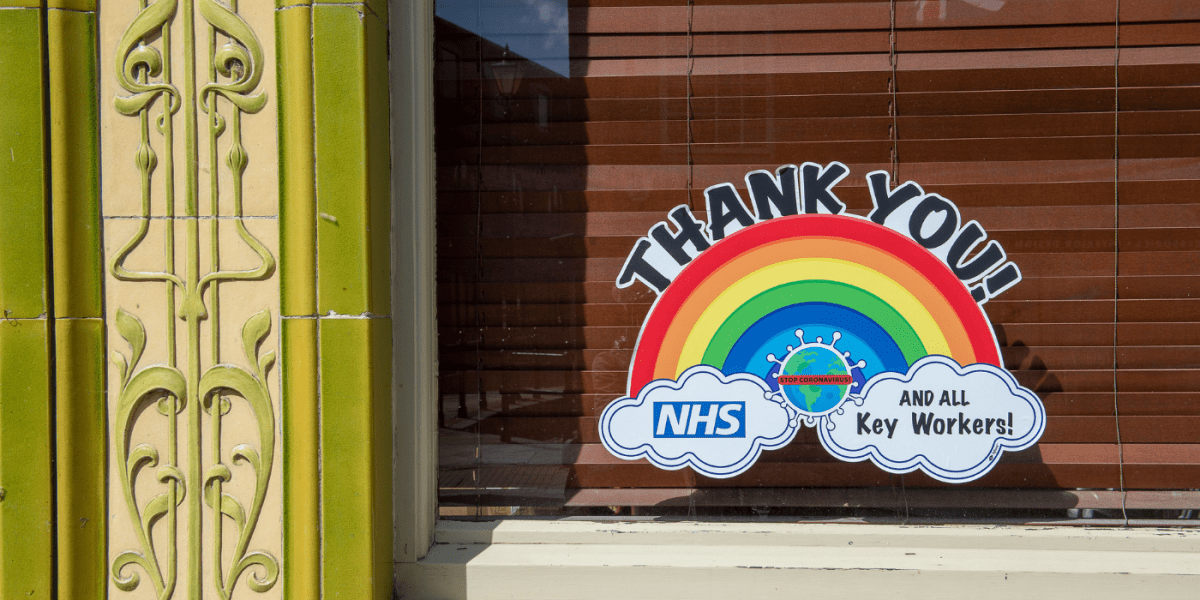 Liverpool FC found the golden sky at the end of the storm
Despite the Covid-19 pandemic delaying the football season by pausing it for three months, making it the longest-running break in the game's history, Liverpool won the Premier League title in late June. This was their first-ever Premier League title and first top-flight championship victory in thirty years. Liverpool's 2019/20 team were phenomenal, as exhibited by their dominance throughout the season. Jordan Henderson captained Liverpool to the championship, and they won with a record seven games left to play. This will be a Liverpool team and a season that will be remembered in football history. – Natalie Crookham
Marcus Rashford's fight against food poverty brought the nation together
Footballers are often criticised for being overpaid primadonnas who only care about themselves. This year, Marcus Rashford showed us that is not the case for all of them. He became a national treasure with the way he fought to make sure that every child had access to food over the school holidays. He lobbied the government to change its policy, and when it did not, he spent days spreading awareness about restaurants and shops that had offered to help families in need. In a year that has been so hard for everyone, Rashford brought us all together to try and make life easier for families across the country. – Liam Moran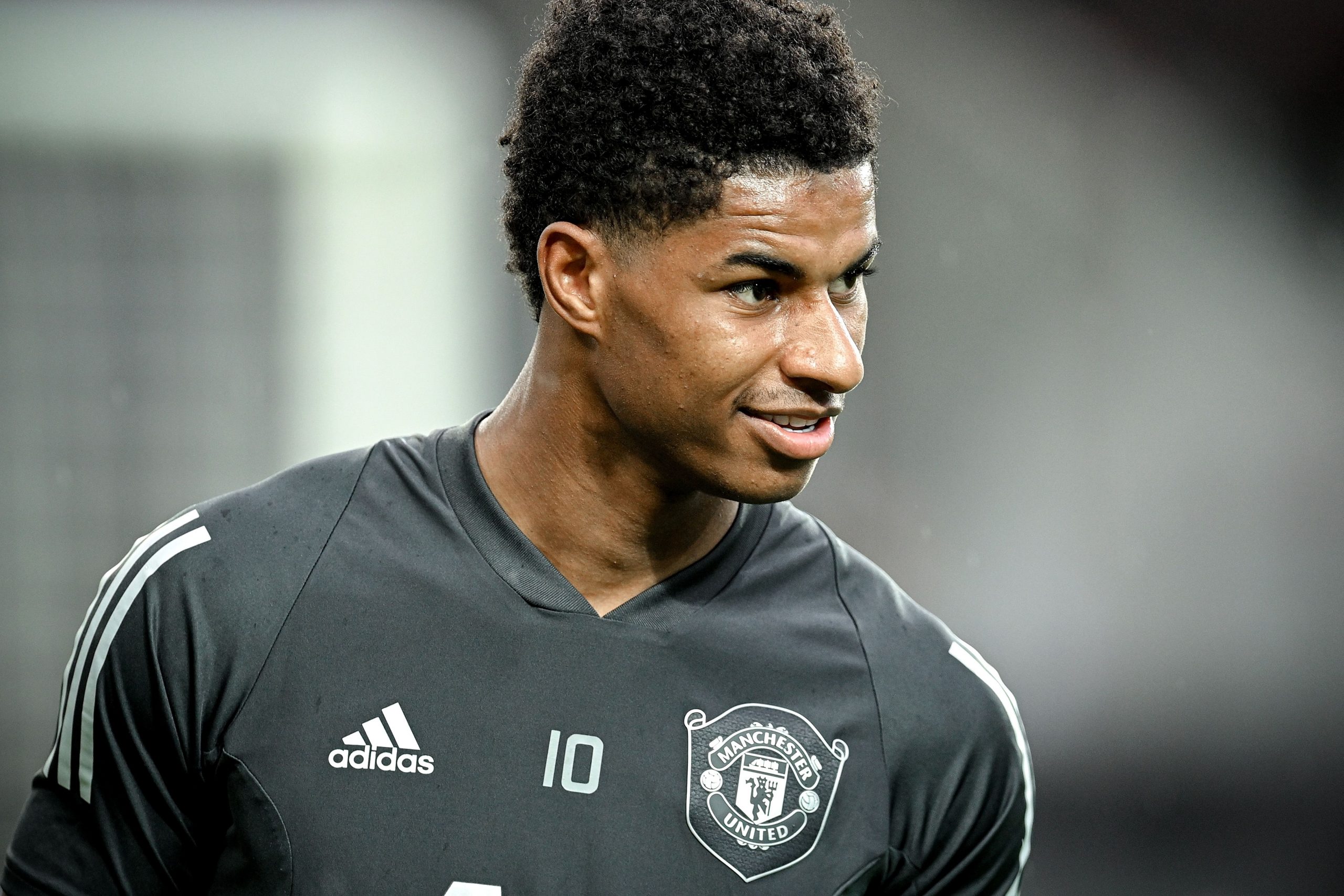 Race for a vaccine proved global collaboration is possible
In April, the World Health Organisation formed the Access to Covid-19 Tools (ACT) Accelerator, a big part of which is COVAX. COVAX is a collaboration of more than 170 countries which aims to ensure a safe vaccine is developed efficiently and, once it is finished, can be rolled out fairly to everyone regardless of location or economic status. Global collaboration on this scale is – for want of a better word – unprecedented, and now we have proved we can do it. If it can be done here, why not for other things like climate change or extreme poverty? – Daisy Stephens
Hamilton kept us 'Satisfied' – over and over again
When it comes to Hamilton – believe the hype. Everything you have heard is true, and yes, it is one of the best musicals ever made. Tickets to see it on stage have always had to be booked months in advance and do not come cheap. As a result of theatres being closed since March, Disney put it on their streaming service and made the Covid summer much more bearable. The music, lyrics, diverse cast, and the incredible intelligence and wit of this production not only made American history seem fascinating but made us want to watch it multiple times. And now you can, without even leaving the house. – Sharmeen Ziauddin
We traded in reality for fiction, with book sales spiking
As more people looked for solace amid the doom and gloom of lockdown restrictions, the consumption of books spiked in the UK. The shutdown of shopping centres and other social activities could even be seen as a blessing in disguise, with reading for leisure becoming the norm. Two-fifths of adults are reading more since the first lockdown in March, research from Nielsen shows. A hefty portion of young people between 18-24 are switching their loyalty from gadgets to paperbacks, most of them exploring new genres.
Galvanised by a reduction in commuting, readers sought escapism in books such as The Bell Jar, One Hundred Years of Solitude and Love in the Time of Cholera – all timeless and timely masterpieces which fall under the category of fiction about solitude and existential soul-searching. – Anna Turbina
Read our top 20 books of 2020 here.
The pygmy possum made an extraordinary comeback
While the start of 2020 feels like a lifetime ago, the devastating Australian bush fires wreaked havoc that is still being felt almost a year on. However, the adorable, tiny pygmy possums have been discovered on Kangaroo Island, after being feared extinct. – Chloe Wright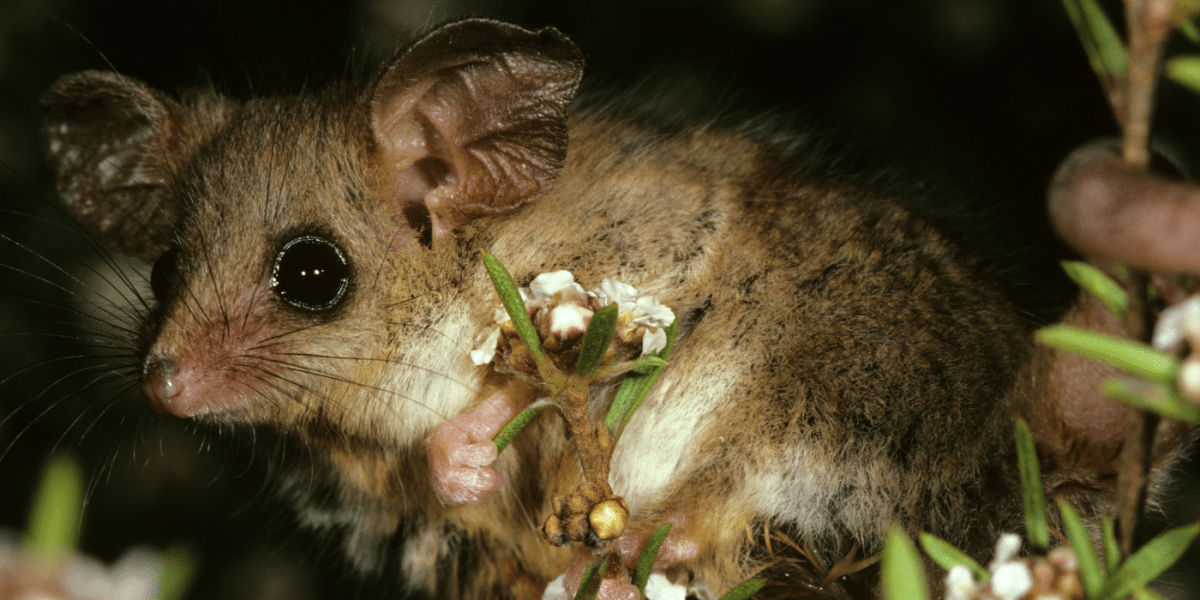 Among Us became the ultimate boredom cure
When conventional methods of having fun with friends and family were removed as a possibility, unconventional methods were put into action. Among Us is an online multiplayer game in which players are either crewmembers performing tasks or imposters secretly killing off crewmembers on a spaceship. By running around fixing reactor engines, asking where exactly everyone was when a body was found and ejecting suspicious friends into space, Among Us provided a silly, exciting and hilarious way to hang out with friends and family from our locked-down bedroom. – Ellie Ng
Buckets and mops at the ready: WAP took the world by storm
Cardi B and Megan Thee Stalllion's WAP was the anthem of 2020, a necessary distraction from Covid-19 and all of society's pitfalls. WAP broke the record for the most first-week streams in the US, and its lyrics were the most google-searched of 2020. It provided the perfect form of escapism, bringing back a wild sense of fun. The song encapsulates the empowerment of women, explicitly celebrating their sexuality. Whilst some critics have attempted to shame the song they only served to highlight their own misogynistic discourse, which only further enhances, as Cardi B would say, the song's "iconic" reputation. – Alex Gilham
We stayed inside, so turtles thrived
Though 2020 may not have been our favourite, it has been a mighty year for the turtle. As humankind took to our homes to hibernate for what seemed like an eternity, the sea creatures managed to reclaim their own home: the ocean and the beaches.
In Florida, endangered leatherback turtles had a bumper year for egg laying, according to the Loggerhead MarineLife Center. Leatherbacks thrived in Thailand too, laying the largest number of nests in two decades due to the lack of tourists and pollution, according to the director of the Phuket Marine Biological Centre. In Eastern India, around 60 million eggs were laid by endangered sea turtles who are often slaughtered for their meat, and 97 endangered Hawksbill turtles hatched on a deserted beach in Brazil.
This year has been a year of glory, and maybe revenge, for Mother Nature. – Rebecca Spencer
I May Destroy You asked the big questions
In June this year, as many of us remained at home and desperate for a stellar new drama to drop, Michaela Coel's ineffable I May Destroy You landed on BBC One. The 12-part series follows author Arabella, played by Coel, as she and her friends piece hazy memories together after she is sexually assaulted during a night out. It is a stunning exploration of millennial life in London, and scours the depths of our brains for answers to questions surrounding consent and sexual assault, and the murky, grey space between them.
Relationships, race, mental health and the complexity of human morality are all put under the magnifying glass, examined with dexterity as the series courses between enthralling drama and timely comedy. There are no wrong turns. Coel is one of Britain's greatest. – Marcus Wratten
We discovered the small joys of working from home
Lockdowns and tier restrictions have changed our daily routine drastically, but have also shown us that we can live our lives at a slower pace and with more flexibility. By April, 46.6 per cent of employed people were working remotely. There are countless benefits of working from home, such as improved health and wellbeing. People have more time to spend with their family and are often less stressed as they do not need to travel to and from the office. This pandemic has shown us that above all, we need to value our life and our time; will we remember this when it is all over? – Maria Volpe
We connected with hobbies, old and new
Confined within our four walls, some people relearnt crafts and hobbies from their childhood, or simply from a sudden interest due to the boredom of working from home every day or having been furloughed. The arts and crafts retail giant Hobbycraft saw a 200% boost in online sales since the start of the pandemic, while it's online step-by-step classes reached a phenomenal 15 million customers.
Baking enthusiasts and beginners also made their mark this year. The Grocer revealed that the British public had been "baking out of boredom" while at home. This delicious hobby provided a way of releasing stress and restored some peace as we all dealt with the day-to-day reality of Covid. – Lynnthejournalist
TikTok took over, and one comedian came out on top
With nothing else to do, the UK turned to TikTok. Lots of TikTok. By 2021, there is expected to be 10 million UK users of the video app. One TikTok superstar came out on top – Meggie Foster.
The furloughed actress took the world of satire by storm this year, with her lip-syncing depictions of politicians and celebrities. When the 26-year-old went to self-isolate at her family home in March, she started making spoof scenes of famous interviews and moments from pop culture. Her use of props, costumes and incredibly accurate facial expressions make for hilarious viewing.
She has garnered attention from much of the mainstream media with BBC Breakfast, Good Morning Britain and Talk Radio all interviewing her after watching spoofs she made of their own presenters. – Alex Frampton
So there you have it. Let us hope 2021 brings us all this good stuff and more (and a bit less of the bad bits).