The much-loved children's modern classic Stickman by Julia Donaldson is back at the Rose Theatre this Christmas.
It was intriguing to see how such a simple story, which revolves around a stick and separation from his stick family, could be done on stage.
Freckle Productions, with their trio of actors and colourful collection of props and instruments, really brought the story to life.
For those who do not know about Stickman (written in 2009), it is about a stick who, through no fault of his own but by virtue of his natural state, gets into all sorts of scrapes until he is saved by the one and only Santa Claus. It is a heartwarming story and a brilliant one for the festive season.
Unlike the BBC's 2015 screen version, this production of Stickman has lots of improvisation including a lovely bit of audience interaction at the beach scene which had the children watching, squealing with delight. The use of an 'invisiball' got all the audience involved for a scene and was a clever and covid-friendly way to interact.
Laughter and giggles could be heard all the way through and not just from the children in the audience.
The music and sound effects which make the show so entertaining, are done by actor and musician Euan Wilson, who is a one-man-band. His saxophone playing was especially impressive.
The show is only 50 minutes long, which is ideal for toddlers, and adults.
Covid friendly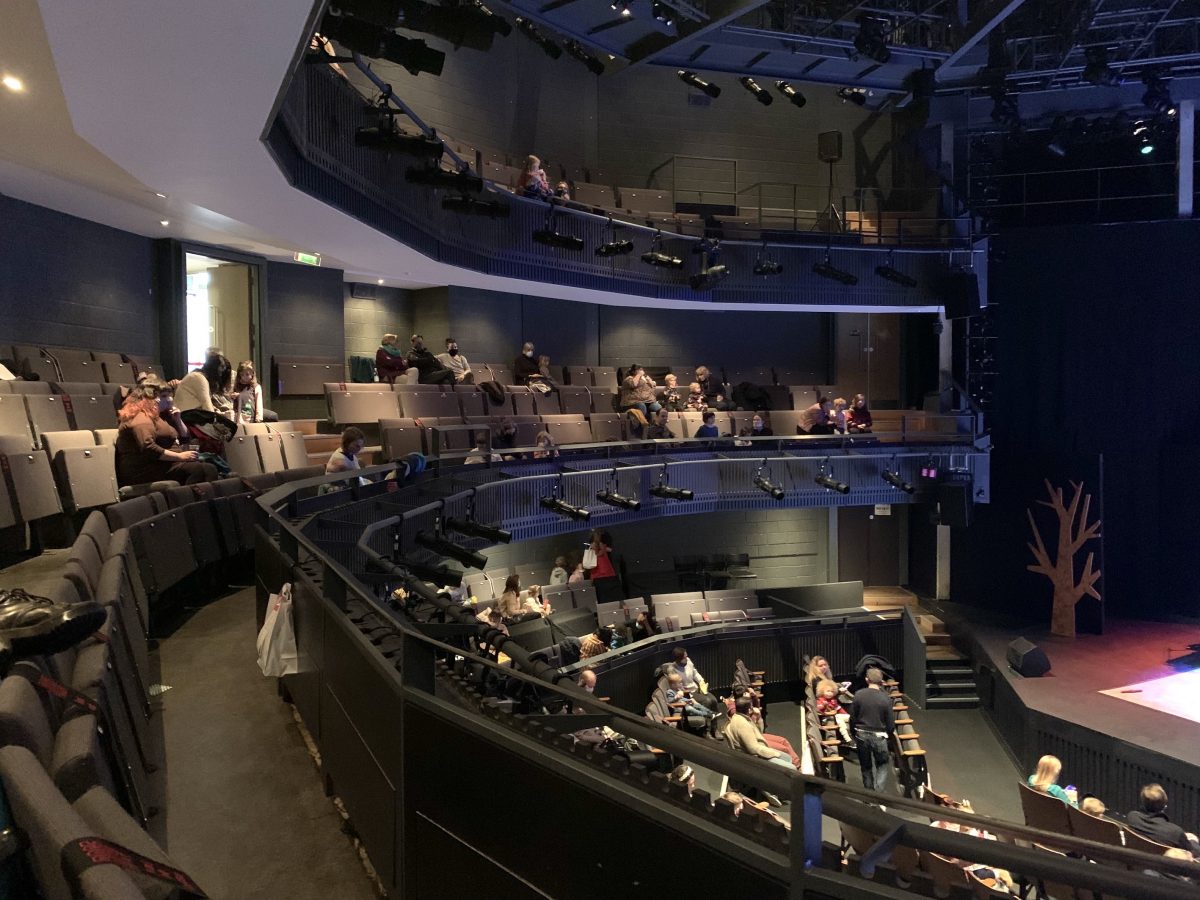 With maximum capacity at only 200 now, compared to the usual 822, the theatre definitely felt less crowded. Despite having more children in the audience than adults, the whole experience was a calm one.
Staggered entrance times meant that there were not 200 people arriving at showtime. Hand sanitiser was available on entrance, and there were no queues for the toilets. Exit was strictly one row at a time with the ushers making sure everyone left the auditorium without crowding.
It felt safe, clean and spacious with all groups of seats being at least one metre apart. The Rose Theatre is also 'See It Safely' approved.
This year has been difficult for children, with play dates, clubs and activities off-limits for most of 2020. With more uncertainty ahead Stickman is that little treat that young children really need – a small window into what returning to 'normal' might look like, and a way to cheer everyone up.
Combine watching Stickman with a meal and riverside walk, and you are sure to be parent/Aunty/Uncle of the year.
Stickman is running until January 3. Tickets can be booked via the Rose Theatre.