It has been a challenging time for the hospitality industry. From the start of lockdown in March, restaurants around the country have had to adapt and innovate to stay in business.
Yet despite all the difficulties they have faced, Kingston's numerous Indian restaurants have survived, even as restaurants further afield struggled to cope.
Mayfair fine-dining restaurants, Lucknow 49 and Indian Accent are just some of the higher-end establishments that have closed due to Covid-19.
The Office for National Statistics reported a decline of 83 per cent in the three months from March to June in the food and drinks businesses, a large section of which was closed completely during the lockdown.
Restaurants were forced to close to eat-in customers until July and were only open for takeaway and delivery – if they could afford to stay open.
High rents, staff salaries, and social distancing measures in restaurants, once allowed to open, meant halving the number of diners allowed. In some cases, making opening at all unfeasible financially.
Location plays a large part in how popular a restaurant is and those in zone one usually have the highest footfall.
However, with most people working from home, fewer tourists, corporate lunches and dinners non-existent, restaurants in the centre of London seem to be hit the hardest.
The extension of the congestion charge and most people avoiding public transport means that fewer people are going into town for a meal. Add the 10pm curfew on top and, you have a recipe for disaster.
Against this backdrop, the Kingston Courier spoke to some local Indian restaurants to see how they've managed in the last six months.
Despite closing during the first month of lockdown, when award-winning Dastaan reopened as a takeaway and delivery only, it became inundated with orders.
Chef and co-owner Sanjay Gour said: "The community spirit is incredible, everyone wanted to support us and make sure we survive these difficult times. We've been as busy as ever."
Demand during August was so overwhelming that Gour breathed a sigh of relief when it was over. Dastaan took part in the Eat Out to Help Out (EOTHO) scheme, offering diners up to a 50 per cent discount off their meal Monday to Wednesday.
On one particular day, Dastaan had 305 people on the waiting list. For a restaurant that can only seat sixty covers in one sitting, that is phenomenal.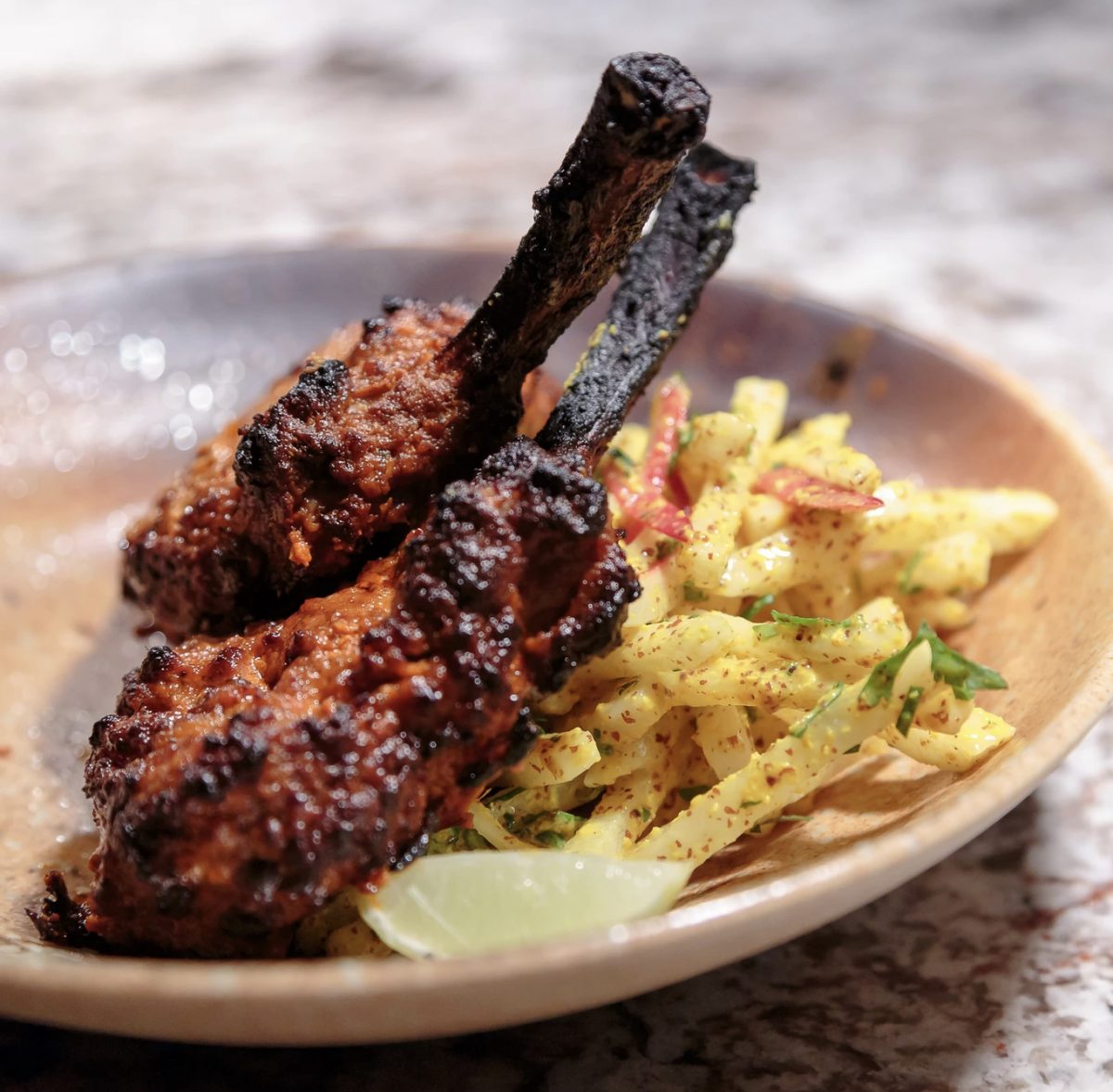 Since deliveries from Dastaan have been so popular, they have decided to keep offering them. Gour has since taken on four new staff to cope with demand.
Although most diners are aware of restrictions, Gour described the 10pm curfew imposed on pubs and restaurants by the government two weeks ago as "heart-breaking".
Some guests have had to rush their meals, and were asked to leave politely.
The EOTHO scheme introduced by the Chancellor Rishi Sunak was a soaring success for many restaurants and, more pertinently it persuaded diners to go to visit their favourite local restaurants.
Chakra also enjoyed success in August. Manager Dev Singh said: "We were closed until July and then opened for takeaway.
"The EOTHO helped us a lot, and we've continued to keep it for the whole of October. We're having lots of diners coming in now."
But Chakra has had to innovate to attract and keep customers. Singh said they had to think outside the box.
"We have a dessert counter now with cakes, and we started serving Gelato in July. We also do Indo-Chinese dishes," he said.
Chakra has only been open for two and a half years, which is relatively short in the restaurant business.
How they will cope in the next few months very much depends on the government and what restrictions are placed on them.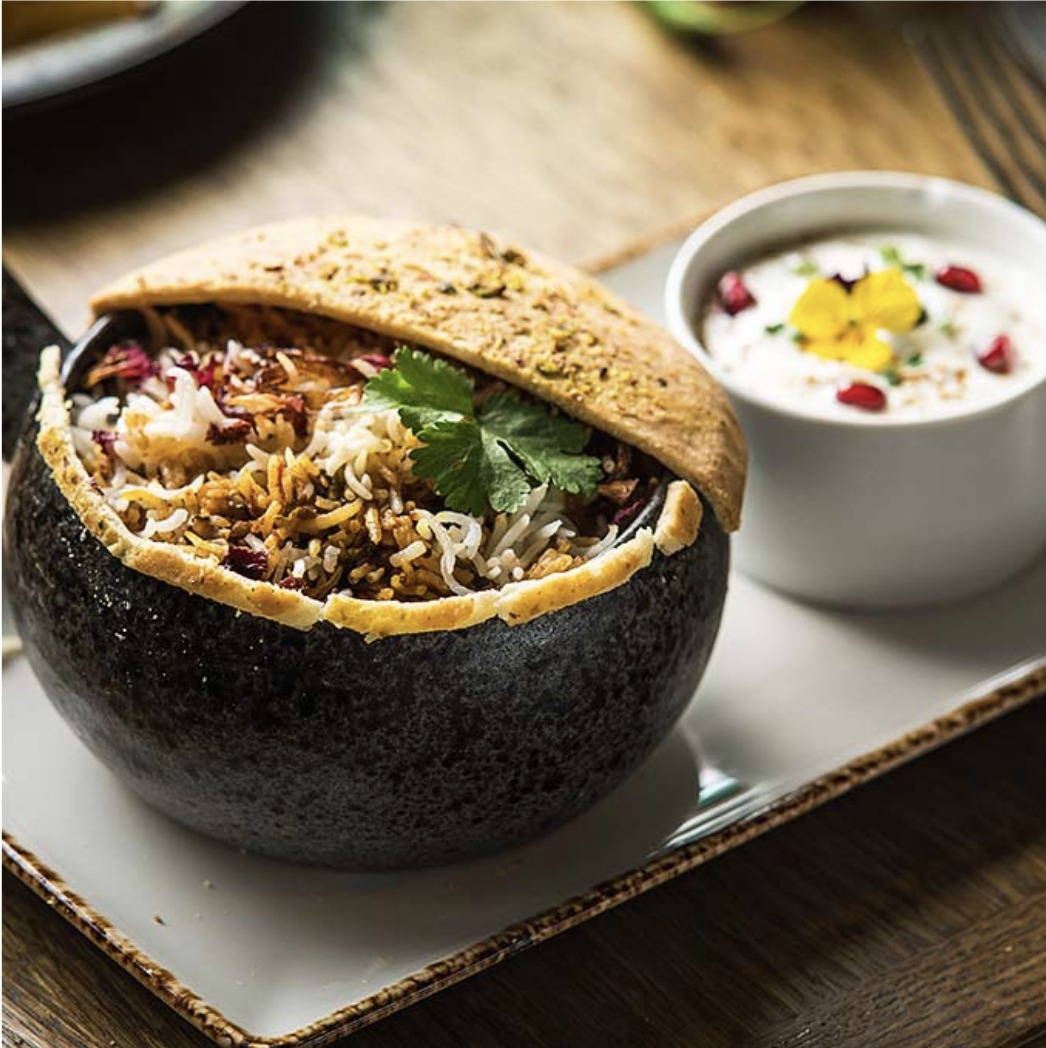 According to The Centre for Retail Research, over 22,000 restaurant workers have lost their jobs in the UK.
Chakra is one of the employers who furloughed their staff until October but Singh is anxious about the future.
He said: "The government furlough scheme has helped us a lot but, we don't know what will happen after that.
"With lockdowns in the North of the country we don't know what will happen in the future."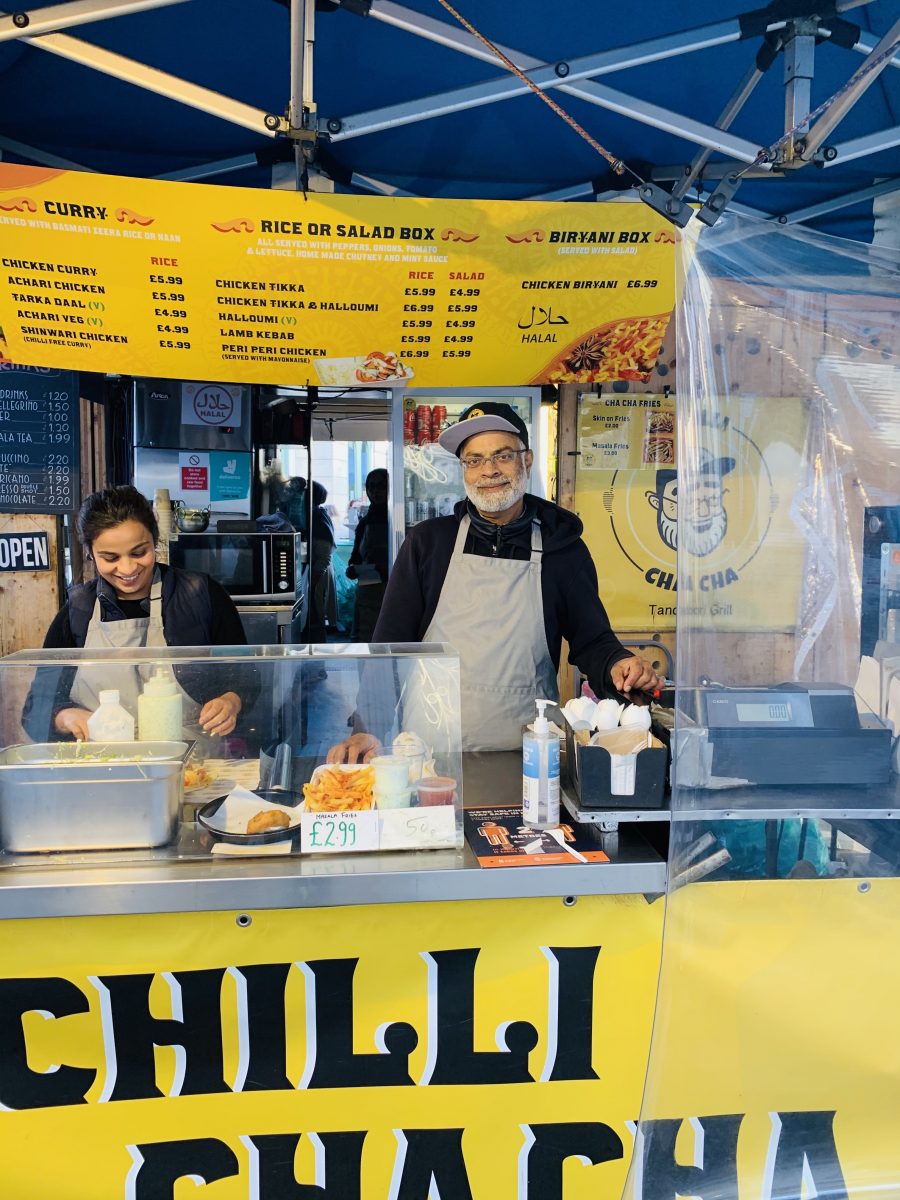 Family-run Chilli Cha Cha, a Pakistani street food stall which has occupied Kingston Historic Market for eight years has had a rough ride.
March to June saw the Market Place, usually full of hustle and bustle, turn into a ghost town.
Owner Mushtaq Ahmad said they are ticking over but people working from home has been hard on their business.
"It's affected our trade as we rely on office workers so it's not easy. It's been very slow," he said.
Because Chilli Cha Cha is not a restaurant it did not qualify for the EOTHO scheme. But, their rent was frozen during the three months of initial lockdown which helped them.
Ahmad is hoping shops in Kingston Town Centre will remain open despite the possibility of a second lockdown.
He said: "If retail shuts down, then we will shut down as well."
Of course, it is not only Indian restaurants that serve curry, but curries are also eaten, across the Far East.
You can find some of the more popular dishes like Thai Green Curry or Katsu Curry in many restaurants in Kingston.
Giggling Squid, a UK chain of Thai restaurants is popular.
Co-founder and CEO of Giggling Squid, Andy Laurillard, warned there would be three waves with respect to the hospitality industry.
He explained the first wave was the lockdown stage, the second was re-opening and adapting to all the new restrictions.
Speaking to Propel, Laurillard said: "The third wave is going into next year and being in the middle of the worst recession for 100 years.
"It's going to be extremely challenging for everyone in the sector over the next year."
This year could make or break many restaurants but, as long as locals keep supporting their favourite places, the future may not be that bleak.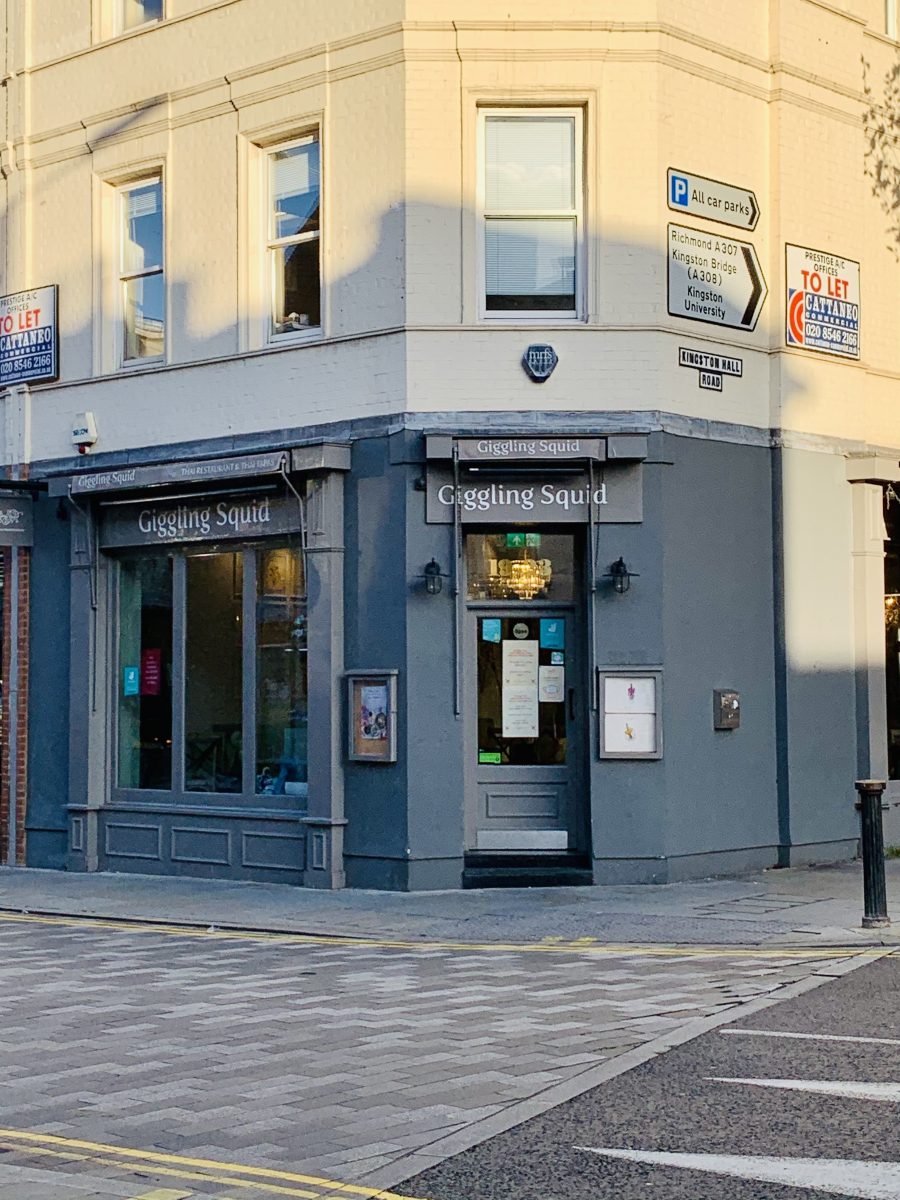 What are Kingston's most popular Indian restaurants?
In a Facebook poll of 245 Kingston residents, Roz Ana in Kingston Hill came out on top with 66 people rating it as their favourite Indian restaurant.