Around 1,000 protesters joined a 1,200 metre-long human chain in Kingston town centre on Saturday to express their disapproval of a new Hong Kong security law.
The protest was initiated by Kingston UK HKers Stand with Hong Kong and announced on Facebook. The demonstrators intended to show solidarity for journalists, media and the people in Hong Kong, who suffered from political persecution, mass arrests and limited freedom of expression in their home country.
Critics have called the law "the end of Hong Kong", curtailing the right to protest and freedom of speech of the special administrative region of China.
Leo Tsui, a volunteer of the Fight for Freedom advocacy group, took the train from London to come to the event and join other protesters. He said: "I hope the protest in Kingston, alongside protests initiated by Hongkongers in eight other cities in the UK, will put pressure on the Hong Kong and Beijing governments to stop eroding the rights of Hong Kong people."
On 30 June 2020, the People's Republic of China's parliament passed the National Security Law for Hong Kong, bypassing the territory's own Legislative Council. It established a legal framework for Hong Kong to deal with what it sees as serious challenges to its authority.
The law also gives China's judiciary the power over how the law should be interpreted. The country plans to establish a new security office in Hong Kong with its own law enforcement personnel.
Individuals suspected of breaking the law – through acts such as damaging public transport, crimes of secession or subversion – are punishable by a maximum sentence of life in prison.
Since June 2019, more than 10,000 people have been arrested for protest-related offences under the national security law.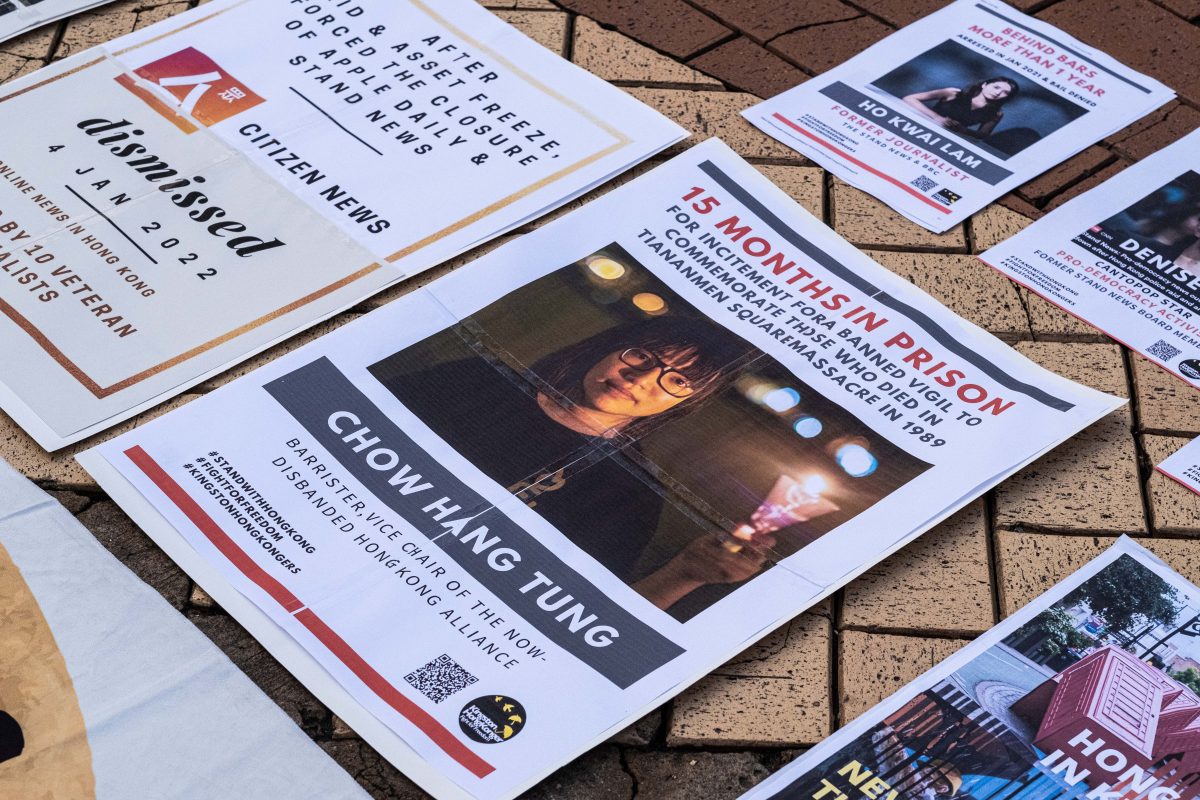 Betty Xzi, another volunteer of the Fight for Freedom group, moved from Hong Kong to New Malden last year. She said: "I was living in fear for myself and my daughter's wellbeing. News was and is controlled by the government and we could not watch other channels or have dissenting perspectives.
"The fear that my children will be brainwashed and manipulated drives me mad. I don't want to see my own daughter being turned into a puppet."
She also witnessed daunting censorship in primary school teaching materials. She said: "Teaching materials of nearly all subjects have been revised to promote patriotism for China. Six-year-old students were forced to watch a video of the Nanjing Massacre showing Japanese soldiers shooting civilians and burying them alive."
Betty later joined the other protesters in their chant "Hong Kong is not China".
The Chinese authorities have used the law to target news outlets and journalists last year, forcing media outlets such as Apple Daily and Stand News to shut their doors. Journalists, management teams and media tycoons such as Jimmy Law were arrested and accused of colluding with foreign forces, and conspiracy to publish seditious publications.
Another 50 other pro-democracy organisations in HongKong were compelled to shut down, frightened that their dissenting opinion against the Hong Kong government would breach the national security law.
Yu-wing Wong, another volunteer for the Fight for Freedom group, said: "The most vocal and pro-democracy new outlets are gone. It is very devastating to see how Hong Kong people are deprived of the right to obtain unbiased and objective information."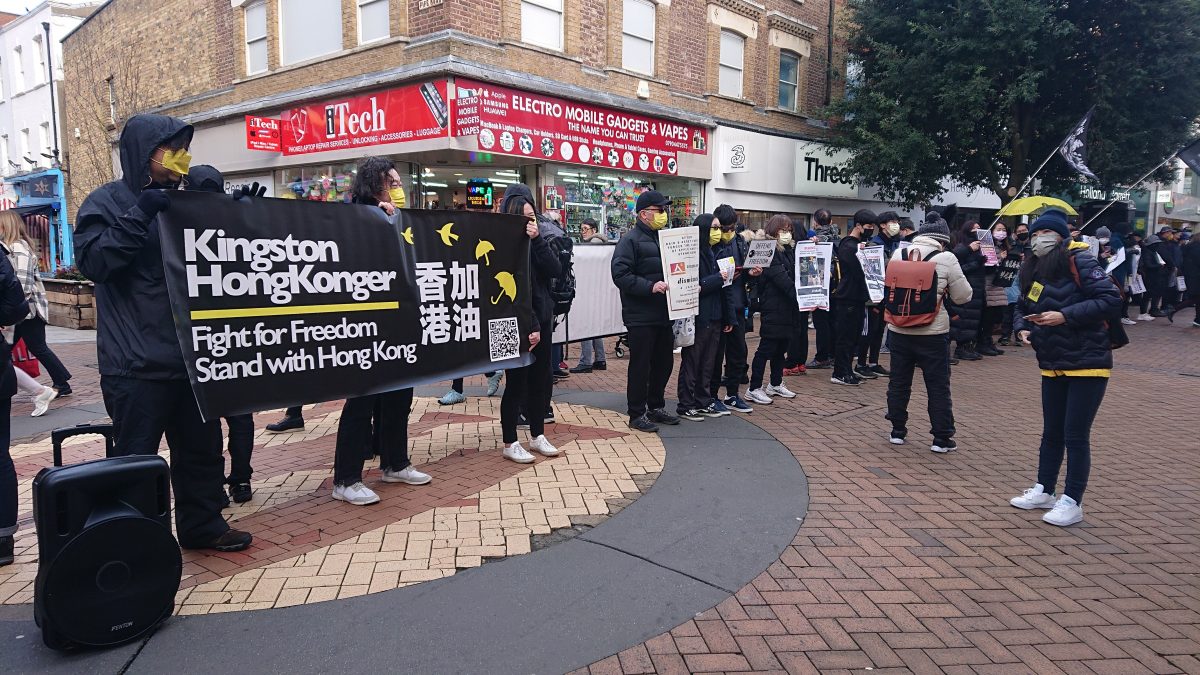 Thousands of Hongkongers across the UK are staging different assemblies to show their solidarity and express their concerns. Protests are taking place in January, in Aberdeen, Birmingham, Edinburgh, Leeds, Liverpool, Manchester, Newcastle, among others.
Many Hongkongers have been actively integrated in their local communities. Among these new residents are reporters, editors, farmers, teachers, social workers, engineers, IT professionals and accountants.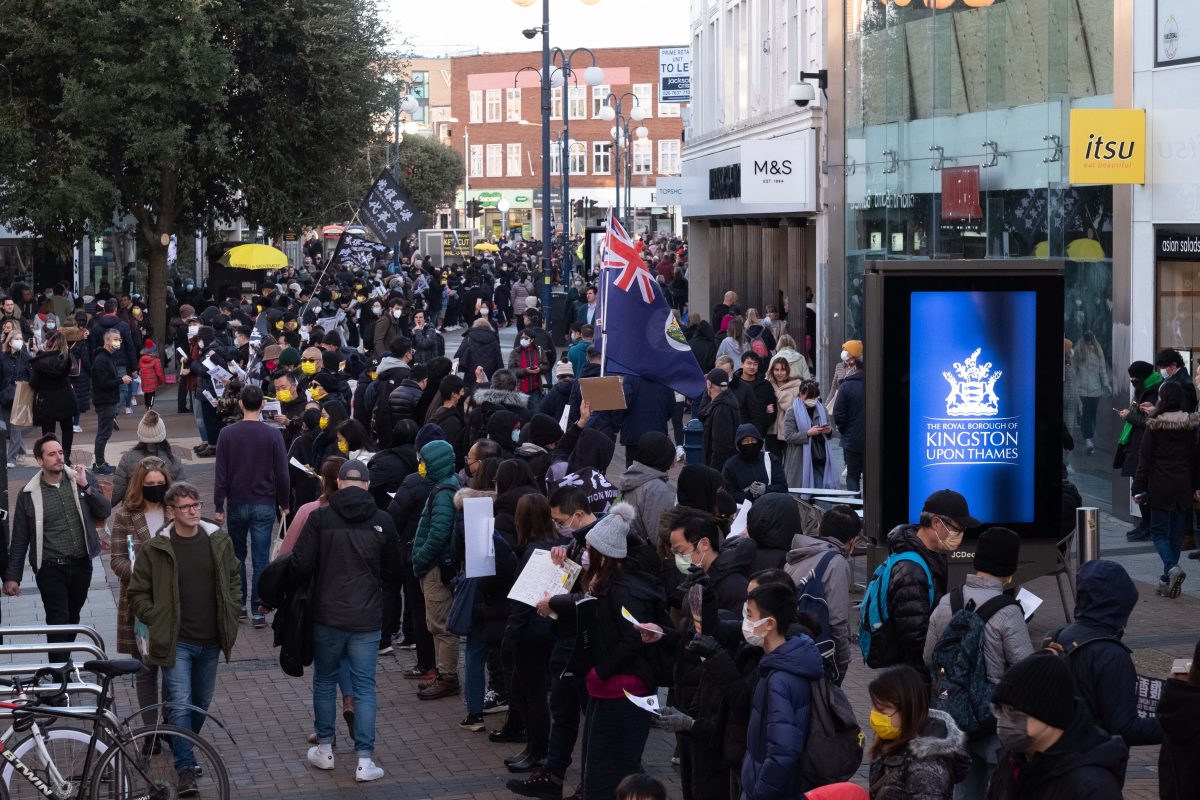 The UK Home Secretary announced a new visa route for Hongkongers last summer, which saw around 2,000 (500 families) of the 88,000 applicants come to settle in Kingston.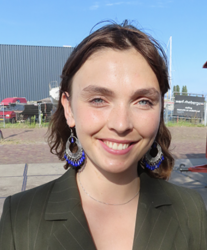 Latest posts by Jacobien Van der Kleij
(see all)