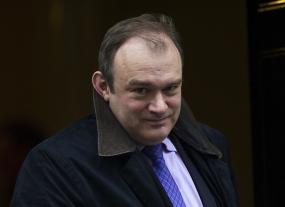 Ed Davey has revealed that he wears extra jumpers and searches around for the best energy deal to save money.
Speaking on Newsnight, the local MP for Kingston and Surbiton, and also the Energy Secretary, said how people could save money by being more energy efficient.
"I'm sure people do wear jumpers, I wear jumpers at home," he told Newsnight.
"We do need to help people with these bills, I'm extremely worried about them. We can use competition in the way we have but we can also make our homes warmer and we can use less electricity and gas by going energy-efficient, and that's what the Government is trying to do."
Over the last few weeks, there has been a bitter debate in Parliament over the rising cost of energy prices, with Labour promising to freeze energy bills until 2017 to help people who have to choose between heating and eating.
However, both British Gas and SSE have announced an increase of 9.2% and 8.2% respectively.
The comments came in the same week the Lib Dem MP said he was hopeful of a massive investment innuclear energy from the Far East, such as China.
Photo courtesy of Rex/Eddie Mulholland