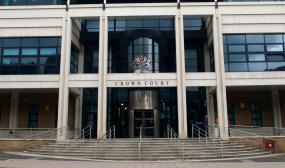 A restraining order has been issued preventing a Morden man from walking along a 50 metre stretch of path across from his home.
John Casey, 46, of 224 Central Road, Morden, was found guilty of unlawfully wounding his neighbour Darren Gibson.
The attack occurred in April last year after the defendant followed Mr Gibson while he delivered a letter that was accidently posted to his home.
The Hon. Judge Jones said: "It is sensible that I impose the restriction that you do not use the footway on the opposite side of the road up to 25 metres either side of the complainant's house."
Initially the defendant pleaded not guilty to all charges but later changed his plea to guilty of unlawful wounding.
A jury found him not guilty of the more serious offence of wounding with intent.
Judge Jones added: "I cannot give you full credit for your plea as you were already part of a trial."
Following past disputes between the two men, the police had urged the local housing authority to move one of the families. Due to the size of the families however, their homes could not be moved.
Mr Casey's father offered his son temporary accommodation but the judge decided it was inappropriate to separate the defendant from his children.
As Mr Casey had been in custody for 337 days the court was unable to sentence him to further time in prison and instead imposed the restraining order.
The defendant's previous convictions included common assault, in 2013, and grievous bodily harm, in 1994, for which he received a four year prison sentence.
The day before Mr Casey's most recent arrest he was also given a six month suspended sentence for possession of an offensive weapon.
As Judge Jones read the defendant's previous convictions Mr Casey cried out "police harassment".
Image courtesy of Rex