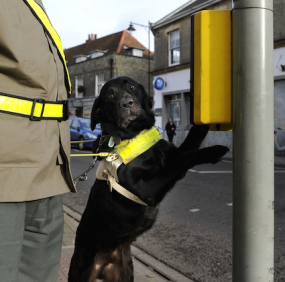 Kingston is to have the first Visual Impairment Parliament in the country recruiting MPs to represent visually impaired people.
MPs from the vision parliament will raise awareness of people who are blind and visually impaired in services such as the council, health, education and transport.
Ed Davey, MP for Kingston and Surbiton, said: "The plans, prepared in consultation with visually impaired people also include a new volunteer service at Kingston Hospital's Royal Eye Unit to support and advise people diagnosed with sight loss, and a scheme to create employment and enterprise opportunities for people who have lost their sight.
"I very much hope the plans for Kingston will provide a best practice national model which others will follow."
The plans for the body have been drawn up by a partnership between Kingston Council and Thomas Pocklington Trust, a charity which provides housing and support for people struggling with varying degrees of sight loss.
Councillor Mary Heathcote, who chairs the action plan steering group, said: "Sight loss affects people of all ages and their views must be heard. If nothing changes the number of visually impaired people in Kingston is likely to increase by 22% by 2020. 
"Our strategy is designed to help visually impaired people access the health and care services they need and the new parliament will help to shape our plans for improving services and creating new opportunities for those residents. There is a real appetite for what we're doing."
The Royal National Institute of Blind People estimates that there are more than 4,000 people with sight loss in Kingston but there are only 570 people in the borough who are registered as such.
The administrative body will be modelled on Kingston's successful Learning Disability Parliament.
Image courtesy of Rex
Latest posts by courier reporter
(see all)