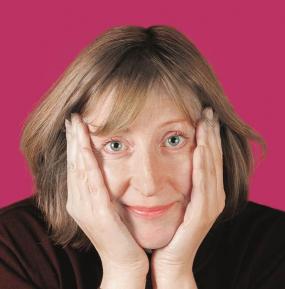 A line up of award-winning comedians promising plenty of laughs is coming to the Rose Theatre in Kingston on Sunday 11th May.
Comedian, writer and actress, Susan Calman will be hosting the gala event, Loving Linda to raise money in memory of the comedian and broadcaster, Linda Smith who died of ovarian cancer in 2006.
Linda Smith was regularly on the panel for radio comedy shows The News Quiz, Just a Minute, and I'm Sorry I Haven't a Clue.
Angela Barnes, winner of the BBC New Comedy Award in 2011, said: "I am delighted to be involved in this event, Linda Smith was my comedy hero, and I doubt I would be doing this job today if it wasn't for her.
"This wonderful night is the perfect way to celebrate Linda, and to raise awareness of the disease that took her away and left the world a much less funny place."
Popular names in comedy who will be gracing the stage include, Bridget Christie, 2013 Edinburgh Comedy Award winner and Angela Barnes, winner of BBC New Comedy Award 2011. They will be performing alongside Mark Thomas, Andy Hamilton and Rory McGrath with Philip Pope in aid of Target Ovarian Cancer.
Jazz musician, Ian Shaw and Jay Rayner, an Observer critic and jazz pianist will be supporting the comedy line up.
The gala event is organised by Smith's life-long partner, Warren Lakin and has been a date for the diary for a number of years already raising £125,000 for the ovarian cancer charity.
According to Target Ovarian Cancer 7,000 women in the UK are diagnosed every year but no life extending drugs have been approved for the cancer in the last two decades. The charity says more than 3,000 women however, would survive each year if ovarian cancer could achieve what breast cancer has managed to achieve in funding in recent years .
Tickets cost £30, call the box office to book on 08444 821556 or visit www.rosetheatrekingston.org
Image courtesy of StonehillSalt