The U.S Women's National Soccer Team (USWNT) reached a landmark settlement with their governing body in February to resolve a six year legal battle over equal pay, which promises them $24 million plus bonuses that match those of men.
This was possible because the USWNT brings in a lot more revenue than the men's national team. Figures show that the USWNT won four World Cups since 1991 whilst the men's team couldn't even qualify for the World Cup after 1990.
The gender pay gap spreads across almost every industry, and sport is no different. Women are advocating for equal pay within sports and in some cases it works well. For example, in 1973 Billie Jean King campaigned for equal prize money and the equal treatment of women in tennis, and was successful. 
She then went on to establish the Women's Tennis Association and co-founded World TeamTennis.
However, women's football teams in the UK simply do not bring in enough revenue. The men's teams are funded through airtime on Sky Sports, BT Sports, BBC sports, and Amazon Prime which brings in at least £1.5 billion and another £1.3 billion from overseas TV rights.
The rest comes from what they bring in from prize money (finishing first in the top four positions of the premier league is worth £1.9 million to the football club), player transfers, ticket sales, merchandise, and matchday revenue.
When Lionel Messi went to PSG, the club made £19.9 million in jersey sales in the first few minutes of the deal being announced, and when Cristiano Ronaldo went back to Manchester United, the club made £32.5 million in 12 hours after announcing he was set to come back.
The announcement left Adidas struggling to keep up with the demands of multiple people ordering shirts.
In 2020, former head coach of the Manchester United Women's team Casey Stoney said: "I'm a realist in terms of equality. I think you get paid the same when you bring in the same revenue.
"Look at some of the salaries in the men's game, you're talking £100,000 or £200,000 a week. How can the women's game justify that when we get 3,000 – 5,000 people in the stands."
Current head coach Marc Skinner said it was of most importance to fix the issue of trying to grow the women's games, adding: "I want us to grow a sustainable game, but we have to keep increasing. We have to grow to our capacity and keep growing."
Stages
Number of clubs
receiving payment per round
Amount £
First round qualifying winners
121
2,250
First round qualifying losers
121
750
First round proper winners
40
22,629
Second round proper winners
20
34,000
Quarter-final winners
4
360,000
Semi-final winners
2
900,000
Semi-final losers
2
450,000
Final runners-up
1
900,000
Final winners
1
1,800,000
Payments made to the mens teams from the FA's prize fund for season 2021-22 according to Figures posted by the FA. Source: thefa.com
The women's team currently only win £50,000 in comparison to the £1.9 million that the men take when they win. A figure of £850 is given in the first round of the Women's FA Cup compared to the £3,000 that the non-league stages of the men's competition of the FA Cup (amounts are paid per club).
The FA Cup still managed to generate a total turnover of £335m with an operating profit of £9.8m in the 2018-19 season at a time when games were being played behind closed doors (without spectators) because of the pandemic.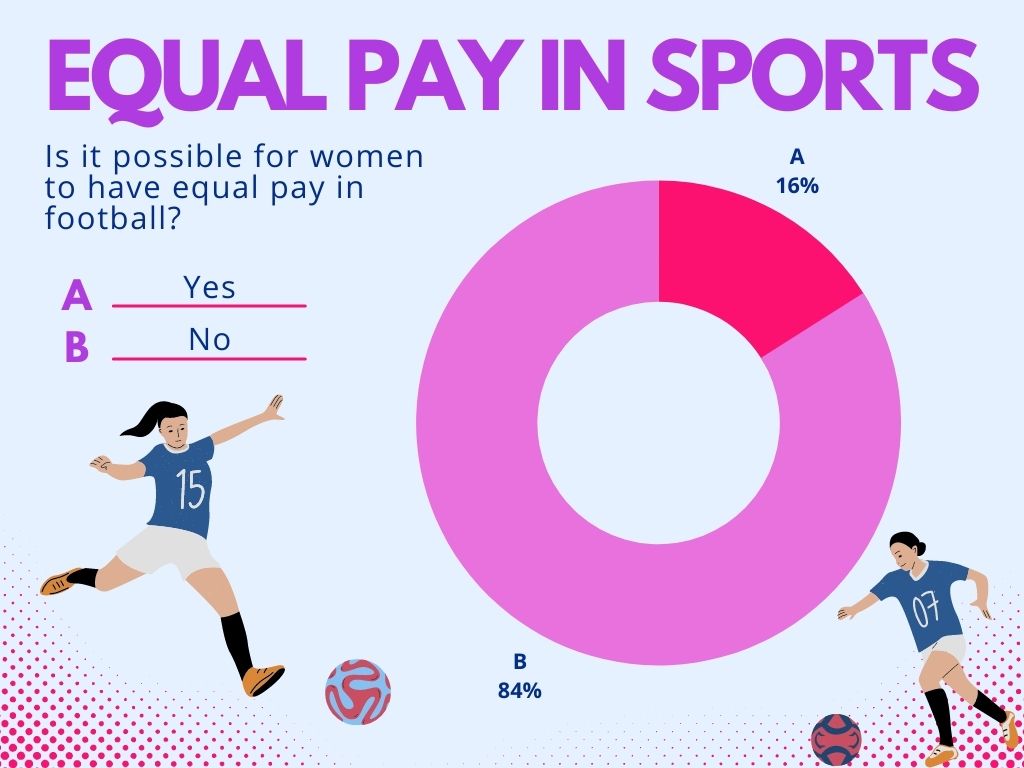 The question put to 100 people was whether it was possible for women to have equal pay in football which 84 per cent of the people who voted said no, citing that a lack of revenue from the women's games makes it harder for women to have equal pay in football. But it is not unlikely that it won't happen in the future when they are able to bring in the revenue needed so that they can achieve their goal.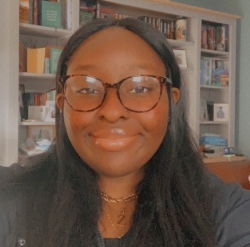 Latest posts by Zora-Hannah Bansah
(see all)