It's Spooky SZN! Nothing will get you more in the Halloween spirit than dressing up and going out – other than decking your house with your favourite frightening, scary and spooky props and all things black, yellow and red – so here's a list of 8 things you can do this year in and around Kingston!
1. Ghost Hunt Walking Tour, (October 19 – October 30).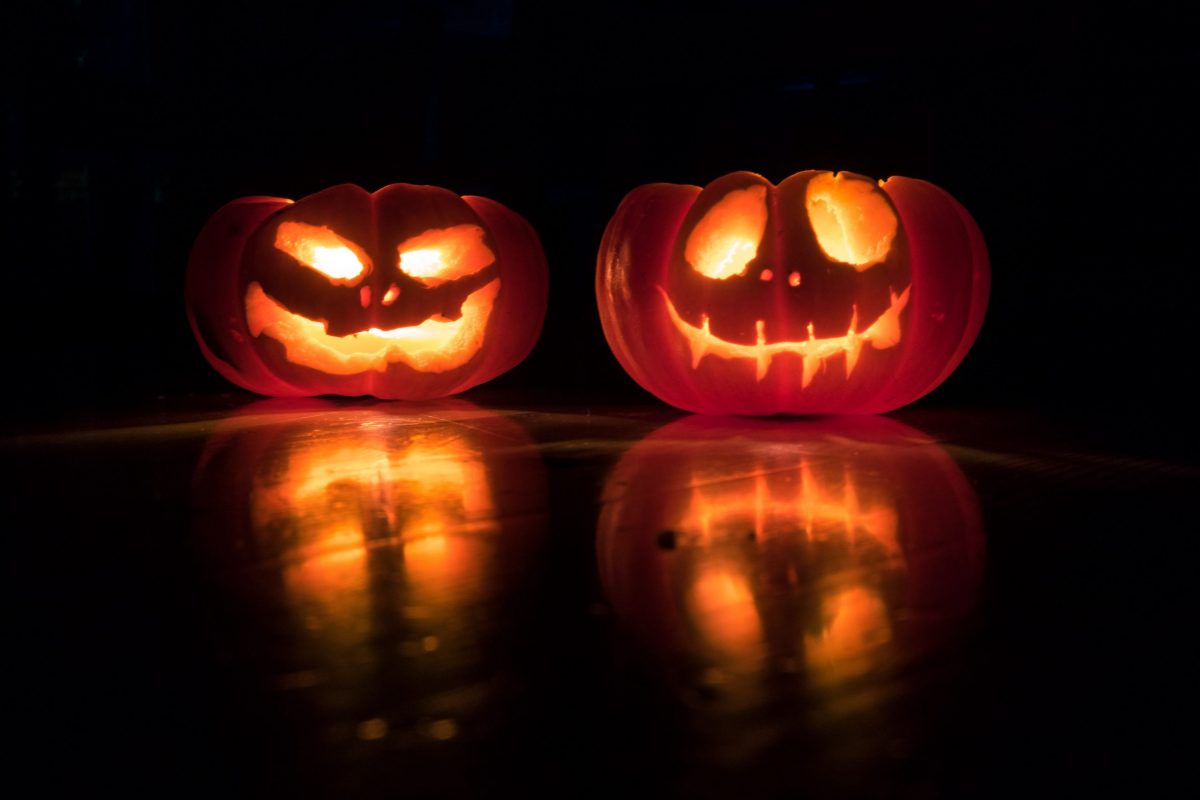 Enthusiast of the supernatural? This is the ultimate ghost hunting experience. The experience is led by Haunted Happenings, who are a group of experts in 'paranormal activity'. Due to demand the first two tours are sold out but extra tickets have been added! Price: £10.00.
2. Harry Potter and the World of Dark Arts: Warner Bros Studio, ( September 24 – November 7).
P
. Photo: Dan Wong Photography
Step into the world of Dark Arts as the Harry Potter film studio over at Warner Bros. Studio Tour London are giving the set a Halloween makeover. This year, according to the studio, the Dark Arts feature will focus on the symbol of Lord Voldemort and his death eaters. In celebration of Halloween the "fan-favourite" floating pumpkins will return in the Great Hall (as seen in Harry Potter and the Philosopher's Stone). However due to popular demand, queuing times online may be slightly longer than usual. Prices: from £47 per person/group.
3. HorrOctober: Prince Charles Cinema, (Until November 1).
Cinema goers. Photo: Jake Hills/Unsplash
Fan of the Classics this year for HorrOctober the Prince Charles Cinema is hosting a season of spooky movies, some of which include 'Donnie Darko', 'Alien', 'Psycho', 'The Omen', and more. With 2 all-nighters you will be able to watch either five truly iconic horror movies or five teen horror movies back-to-back from 8:30pm until 12:00am. Prices: £10.00 for members, £12.50 for non-members.
4. Carnival of the Dead: PRZYM, (October 31).
Lights and clubbing. Photo: Sam Mosqadam/Unsplash
PRYZM in Kingston is hosting a Carnival of the Dead on Top DJ's playing across three rooms, where the vibes and atmosphere don't disappoint! Main stage music will include dance, chart, and RnB. The Curve room will include RnB and HipHop. The Disco room will include "Party favourite all the way". Starts at 9pm Last entries are at 2:30am, Over 18s only. Prices: £5.00 entry before 9:30 *Prices vary dependent on entry time*.
5. Halloween Tea and Cake: Oatlands Park Hotel, (October 15 -October 30).
Halloween decorated cakes. Photo: No photographer credited
For family-friendly Halloween fun, Oatlands Park Hotel in Weybridge is open for you to explore the 10-acre garden and lake to see the swans and then return to the mansion house and restaurant for Halloween afternoon tea. Afternoon tea will be served from 3pm. Prices: Halloween Afternoon Tea
£26.95 per person (weekday Monday – Friday), £28.95 per person (Saturday) and £15 per child under 12.
6. Hocus Pocus Treasure Hunt: 'LoveWimbledon', (October 16 – October 31).
Hocus Pocus Treasure Hunt Poster. Photo: 'LoveWimbledon'
'LoveWimbledon' are putting on a free Hocus Pocus Trail in which there will be a treasure trail around Wimbledon town centre. Fancy dress is optional! The trail starts at Fielders in Wimbledon and all you have to do is look for the Hocus Pocus poster, scan the QR code and watch the video. Listen carefully there are special clues to help you solve the riddles. Prices: Free.
7. Fright Night: Thorpe Park, (October 15 – October 31).
Fright Night at Thorpe Park. Photo: No photographer credited
This October as every October, Thorpe Park is hosting its award-winning Fright Night! Brace yourself for some spine-chilling live-action experience. This year's fright night "Prepare to launch into darkness on Stealth – the UK's fastest coaster; experience the twisted torment of Colossus – the world's first ten looping coaster and take on the sick and twisted games of Jigsaw on SAW – The Ride. *Scare mazes require additional tickets*" Prices: £42 per person.
8. Halloween Stories & Crafts: Kingston Library, (October 28).
Halloween Stories & Crafts poster. Photo: Kingston Library
Kingston Library is hosting an Autumn and Halloween stories and craft event from 15:15pm – 16:15pm. Children are encouraged to come in fancy dress/Halloween costumes, Halloween stories will be shared, followed by seasonal crafting activities! Price: Free.