'Tis the season for festivities once again! Every year around November, Kingston traditionally switches on the lights and opens the market stalls, marking the official start to the Christmas season.
Go into Kingston and see if you can spot the return of some of the classic lights: the famous 'I Love Kingston' lights, the gigantic Kingston Bauble and many others.
Since November 18, the Kingston Christmas Market has returned, with live music, wine and festive foods, sing-alongs and a soon-to-be-launched Naughty Elf Christmas trail, as well as free craft workshops.
The market features 40 traditional wooden cabins where you can find an abundance of festive gifts, traditional foods, garden ornaments, framed prints, personalised Christmas decorations and stocking fillers.
The Christmas market encapsulates festive cheer, and was rated one of the 11 best festive markets in the capital by Visit London!
The market will be open until December 24.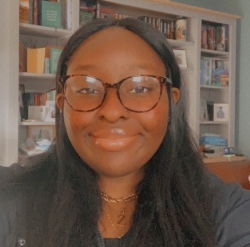 Latest posts by Zora-Hannah Bansah
(see all)