It's that magical time of year again: Christmas trees are being carried down from the dusty corners of our lofts and decked with shiny baubles and tinsel trims. Families curl up together on the sofa with mince pies and mulled wine ready to watch a festive adventure. Cinnamon aromas fill our homes whilst children prepare cookies and treats for Santa and his reindeers, which means, December is well underway and Christmas is nearly upon us.
Christmas films have become a popular tradition and viewers are spoilt for choice with what to watch with many streaming platforms available.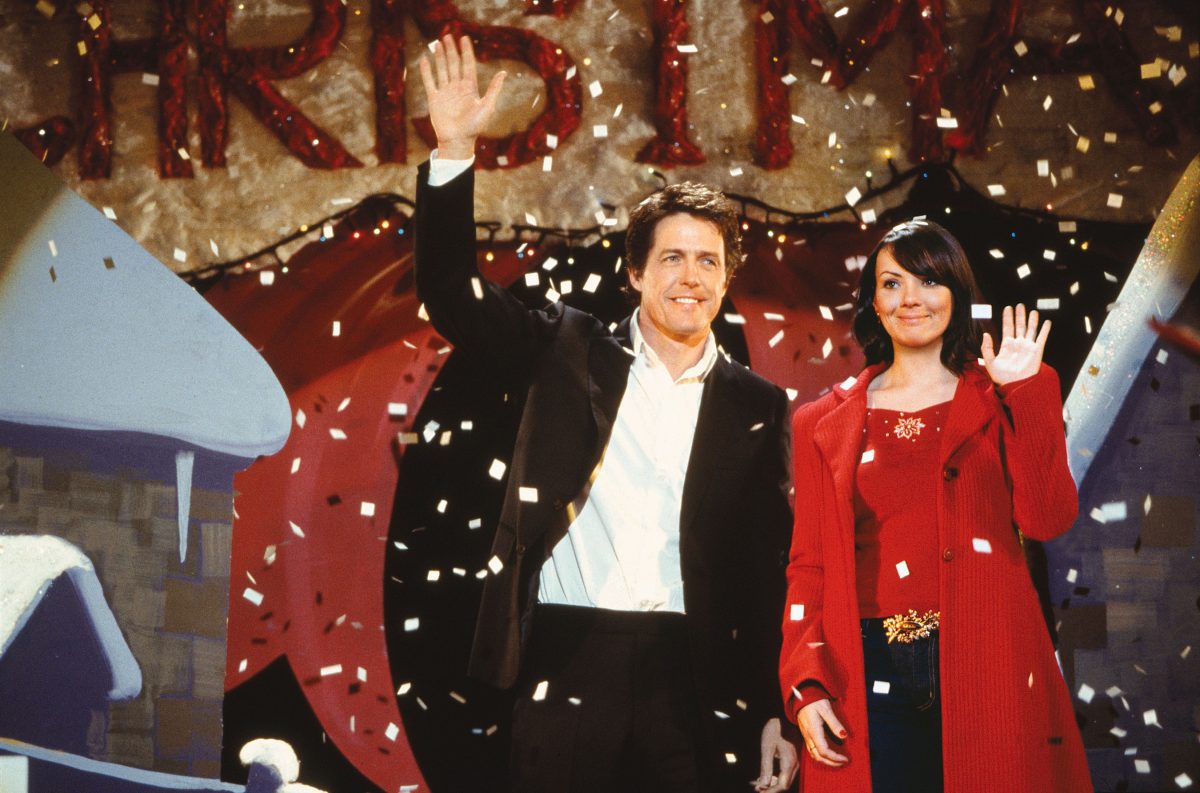 Here's a guide to some of the best Christmas classics to watch over this festive period.
Love Actually (2003)
Follow this ensemble cast through 10 separate stories in the weeks counting down to Christmas.
In a fan favourite scene, David, the prime minister, played by Hugh Grant, offers humorous value by making a door-to-door search for his love interest and finding her with her entire family on their way to a school nativity play. David, desperate to talk to her, offers to drive the family to the school and ends up being snuck into the school to watch the play in secret. However, David suddenly becomes centre of attention with his love interest as the curtain rises revealing them both kissing, providing the audience with a sensational performance.
Advance warning: have the tissues ready as it's not all fun and games in this film. In an iconic moment, Karen, played by Emma Thompson, opens an unexpected present from Harry, played by Alan Rickman, resulting in tears shed when she listens to her new Joni Mitchell CD.
Perfect for couples to watch on a cosy night in.
2. Elf (2003)
This family favourite follows Buddy, a human, who is raised with elves at the North Pole but discovers he is not an elf. He then travels to New York to search for his biological father. Buddy finds himself in some hilarious mishaps around the city as he tries to discover himself as well as adapt to life in New York. A fan favourite scene sees Buddy in awe with the button lights in an elevator, resulting in every floor being pressed leaving some less than impressed.
Perfect for families to watch to get into the Christmas spirit.
3. Home Alone (1990)
Kevin McCallister, played by Macaulay Culkin, has to creatively defend his home from burglars after being accidentally left behind from a Christmas family vacation. Fans are humoured by the questionable parenting skills here and also sadly never find out what the parents do for work, as the McCallister's live in a huge elaborate house. Kevin begins a self discovery journey when he tries to become the 'man of the house' overnight and finds help from an unexpected source.
Perfect to watch alone or with friends for some slapstick comedy moments.
4. Miracle on 34th Street (1994)
A young girl, Susan, who is sceptical whether Santa Claus is real, finds herself, alongside her mother, helping to defend a man, Kris Kringle, from being jailed. Together they must prove he is the real Santa. Susan then questions her own beliefs as she finds her own Christmas wishes start to come true. A fan favourite scene sees a young deaf girl visit Santa at the department store, who is just happy to see him in person. Santa, however holds a delightful conversation in sign language and makes the child's Christmas wishes come true.
Perfect for families to watch together for some fairy tale moments.
5. Serendipity (2001)
During the festive season in New York City, a British woman and a New Yorker have a chance encounter whilst shopping for their respective partners after both reaching for the last pair of cashmere gloves. Their eyes meet and after spending the afternoon together they both discover a shared mutual attraction. Unsure of what to do, they decide to part ways and leave fate to decide if they should be together. Many years later they both cannot shake the day they met and wonder if fate had something different planned in store, but does fate have the final say?
Perfect for rom-com lovers to watch.
6. The Polar Express (2004)
A young boy doubts Santa's existence and finds himself with the chance to embark on an enchanted steam train journey to the North Pole to meet Santa Claus. The boy finds himself creating mischief and friendships along the way but after finding a magical bell his previous doubts are questioned leading to a new found sense of belief in Christmas.
Perfect for the kids to watch.
7. The Snowman (1982)
This short animation is based on Raymond Briggs' 1978 picture book The Snowman. The story finds a snowman magically coming to life at the stroke of midnight and takes a boy on a festive flight. Children will be delighted with the party scene which sees the Snowman join his snowman friends for singing, dancing and a huge festive feast, the whole family will want to join in and dance along. Although a charming story, grab some tissues, you'll need them for the ending.

Perfect to watch if you are short on time.
8. The Muppet Christmas Carol (1992)
Based on A Christmas Carol by Charles Dickens, the mean-spirited Ebenezer Scrooge, played by Michael Caine, is reluctantly forced to confront his wicked ways with the comedic Muppets playing the other stories characters. Scrooge is challenged by the ghosts of Christmas past, present and future, but what does the future behold and is it too late to change his wicked ways!
Perfect for those who may be a bit of a bah humbug themselves. Watch with older siblings or parents who will appreciate the muppets' comic value.
9. Arthur Christmas (2011)
Arthur Christmas finally answers that all important question of 'How does Santa deliver all those presents in just one night'? The film reveals Santa may have had some high tech upgrades, but sometimes technology fails the best of us, even Santa. The unlikely hero of the story is Arthur, Santa's clumsy son, who vows to deliver a misplaced Christmas present to a little girl before the night is over.
Perfect for everyone to watch, this family friendly comedy is sure to give everyone a laugh.
10. How the Grinch Stole Christmas (2000)
Based on Dr. Seuss's 1957 book of the same name, watch the drama unfold as the cold-hearted Grinch attempts to destroy the Christmas spirit of Mount Crumpit town by stealing all the town's presents. Unexpectedly the Grinch finds himself having an epiphany and then understands what the true meaning of Christmas really is.
Perfect for those who love a fantasy genre.