A lot has happened in parliament over the last few months. It's actually quite hard to believe just how much.
From manhandling in the House of Commons to the shortest-ever-serving prime minister (PM), it's been a rollercoaster. In the past few weeks there has been breaking news coverage about the House of Commons nearly every day.
After a tumultuous few months, what can we expect next?
Senior Lecturer in Politics at Kingston University Peter Finn said: "They're (Conservatives) going to try and cut spending in different ways and there is going to be outcry. Pressure groups are going to pressure for more money and the drumbeat for an election is not going anywhere."
Finn added that the economic future for Britain was going to be hard, food banks are going to struggle and the number of people needing help to pay energy bills is going to sky rocket.
In case you are struggling to keep up with the everything that has happened, the Kingston Courier has prepared a brief timeline of events to get you up to speed.
July 7 – Boris Johnson resigned and the leadership race began
It makes sense to start this timeline with the resignation of Boris Johnson from his post as prime minister (PM). With pressure mounting from the sharp rise of inflation, the BBC reported an incline reaching 9.1%, and a huge loss of public confidence from the public over Johnson's lockdown Partygate fines. Johnson decided to step down. From here, started the Conservative leadership race.
MPs put themselves forward in the race by securing the backing of 20 Tory MPs. Involved in the first ballot were Rishi Sunak, Liz Truss, Penny Mordaunt, Kemi Badenoch, Tom Tugendhat, Suella Braverman, Nadhim Zahawi, and Jeremy Hunt. 
By the final round, only Rishi Sunak and Liz Truss had enough Tory backing votes to stay in the race. A vote was then conducted by the wider Conservative party and its members. Eventually, with a winning 81,326 votes, Liz Truss became the new party leader and PM.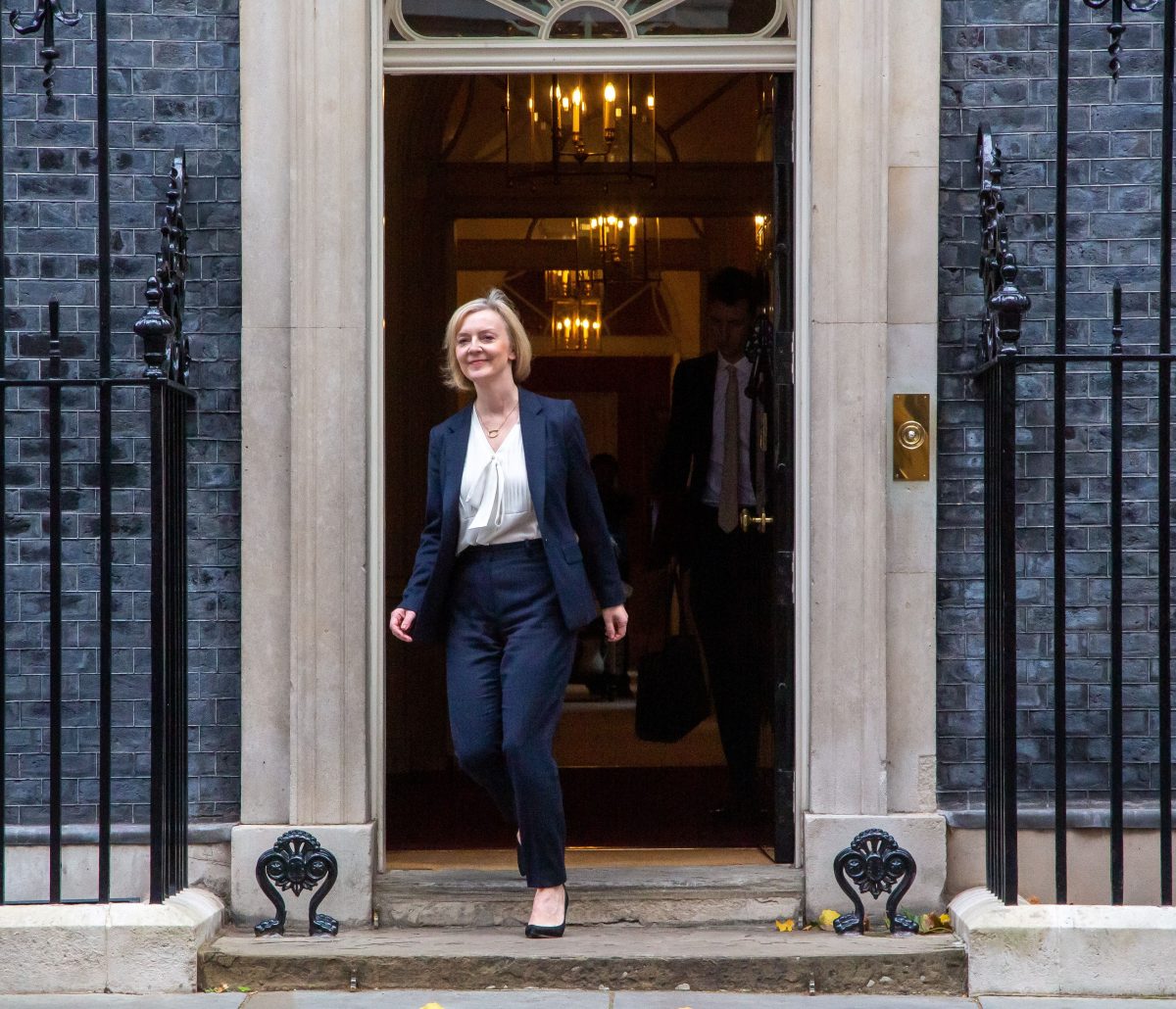 September 6 – Liz Truss became Prime Minister and put forward her vision for Britain
In her first speech as PM, outside 10 Downing Street, Truss announced her new plan for Britain.
She stated her three priorities as PM: growing the economy, dealing with the energy crisis, and stabilising the health service.
Truss elaborated on her plan for the economy. She said: "I will cut tax to reward hard work and boost business-led growth and investment." Truss also appointed Kwasi Kwarteng as the Chancellor of the Exchequer.
In parliament a couple of days later, Truss described her role as the new PM as "the moment to be bold", commenting: "We are facing a global energy crisis and there are no cost-free options."
September 23 – Kwasi Kwarteng announced the controversial mini budget
In his budget speech, Mr Kwarteng announced that slashing taxes was the best way to tackle Britain's economic crisis and encourage its growth.
Key facts from Kwarteng's speech, retrieved from the government website:
45% additional rate income tax band for those earning more than £150,000 will be scrapped entirely.
The 40% higher rate, charged on incomes above £50,271, will remain.
Bring forward a cut in the basic rate of income tax from 20% to 19% to April 2023.
Kwarteng also announced many other plans for the economy: household energy bills would freeze at £2,500, business tax cuts, stamp duty cuts, and many more, totalling in £45bn in unfunded tax cuts.
Following Kwarteng's budget speech, on September 26, the pound dropped to a record low against the dollar, at $1.033. This number appeared on the same day that government borrowing costs surged to 4.11%. Jane Foley, of Rabobank, told the BBC that the pound dropped due to investors selling the pound because of their doubts over the new mini-budget.
October 3 – Truss and Kwarteng conducted a U-turn
After a backlash from Tory MPs, Truss decided not to press ahead with her government's plans to give the wealthiest 1% a tax cut.
Kwarteng and Truss both tweeted on the day of the U-turn in response to the backlash, saying: "We get it, and we have listened."
October 14 – Mr Kwarteng was sacked and Jeremy Hunt was appointed as the new Chancellor
After 38 days in the job, Kwarteng was sacked from his position as Chancellor, only three weeks after his announcement of the mini-budget.
An hour after Kwarteng was sacked, Truss appointed Jeremy Hunt as the new Chancellor of the Exchequer, likely due to an attempt win back her party's confidence.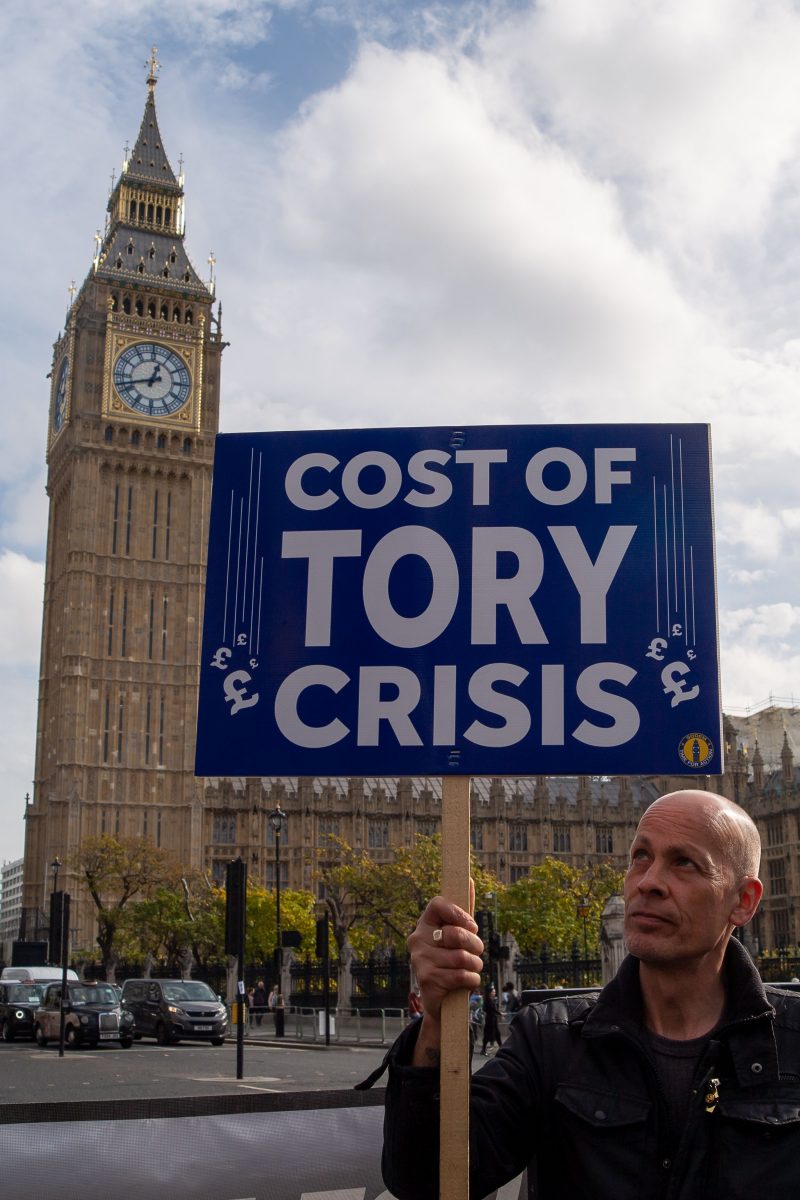 October 19 – Night of chaos in the House of Commons
The night of chaos that took place in the House of Commons was arguably the most shocking and explosive event in parliament over the past few months. It all started when Labour brought forward a vote on fracking bans.
Fracking is a method of retrieving oil from shale rock, and involves drilling into the earth. It has been suggested by environmentalists that fracking can cause earth tremors and is, therefore, not a particularly environmental process. Despite this, Liz Truss remained to be an advocate for the method.
Earlier that day at PMQs, Truss delivered the fierce line: "I am a fighter not a quitter." Truss did not know that her line would be taken with all too much seriousness by her whips later that evening.
October 20 – Liz Truss resigned as prime minister and the race restarted
After 45 days in parliament, the shortest-ever serving PM, Liz Truss resigned from her post. In her resignation speech, she said: "I cannot deliver the mandate on which I was elected by the Conservative Party."
Calls for a general election began by members of the public as well as figures like the Labour leader, Sir Keir Starmer. Despite this, a new leadership race began. Familiar MPs entered back into the race such as Rishi Sunak, Penny Mordaunt, Boris Johnson, Suella Braverman, and Kemi Badenoch.
October 25 – Rishi Sunak won leadership and became the new Prime Minister
Sunak won his second entrance to the leadership race and was elected as Truss' successor. In a tweet from October 23, during the race, Rishi Sunak said: "I want to fix our economy, unite our Party and deliver for our country."
In a speech to Downing Street, Sunak announced: "I will place economic stability and confidence at the heart of this government's agenda."
What will happen next?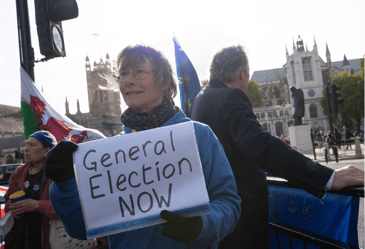 Only time will tell what is going to happen next in parliament.
Will the chaos continue?
Will there be a fourth new Prime Minster by the time the year ends?
Will there be a general election?
And is Sunak going to deliver?