Each Halloween in the UK, an estimated eight million pumpkins find their way to the bin without any part of them being consumed.
It is scarily easy to forget that pumpkins aren't just a decoration but are actually food.
The first step of carving any pumpkin involves removing two of the tastiest parts, both the flesh and the seeds. Here is a quick guide on how make the most out of your Halloween pumpkin this year.
Pumpkin fries
If you like sweet potato fries, then pumpkin fries are a must try. These fries are highly nutritious and not just a versatile snack, but a great side to a meal. A perfect recipe that can easily be made vegan.
First off, cut off the top and bottom of the pumpkin. Next hollow it out, remove the flesh and seeds, but be sure to put them in a bowl, aside for later.
Chop the pumpkin into wedges, this makes it easier to then cut them into the shape of the fries. If you are hoping to get them crispy, the thinner the better.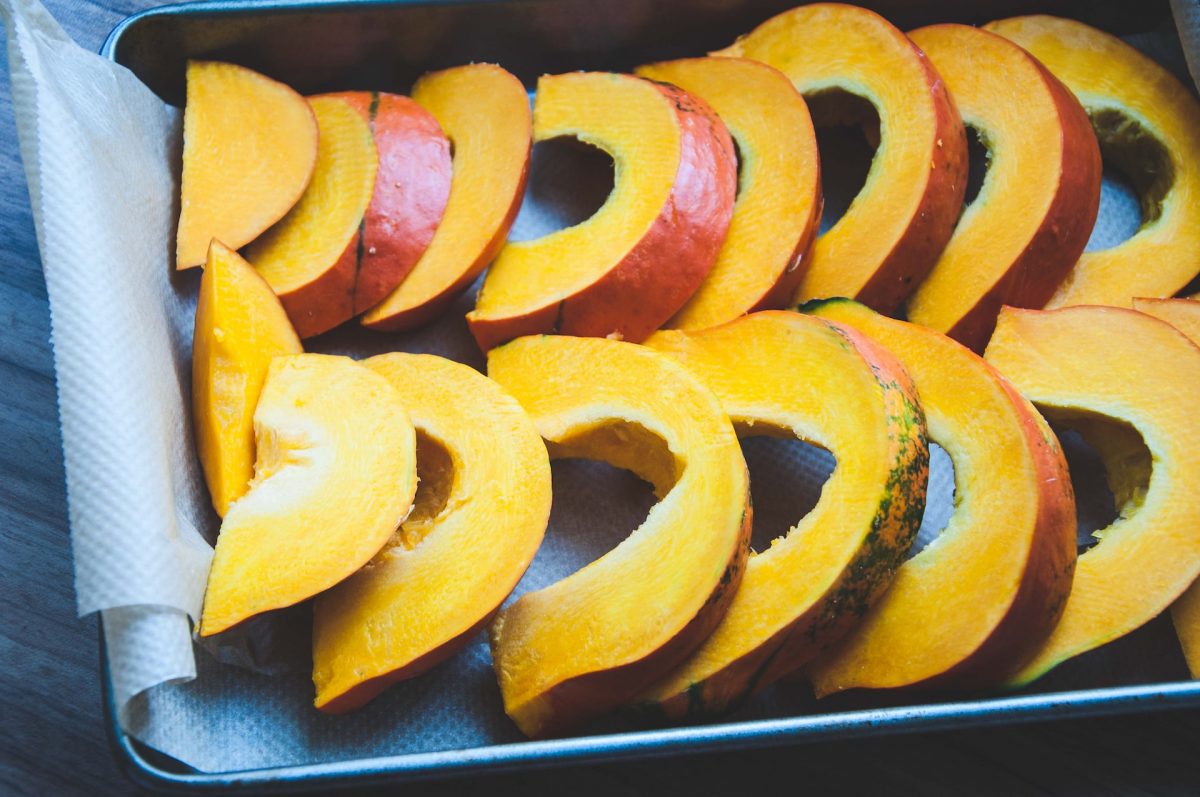 Next, soak the fries overnight in a bowl of water. This will remove some of the starch, making them extra crispy.
In the morning, take them out of the bowl and place them on a tea towel. Make sure they are fully dry before you put them in the oven, otherwise they will sadly just go mushy.
Turn on the oven and set it to 180 °C. While it heats up, continue on with the final steps.
It's now time to season them. Generously drizzle them in olive oil and then use seasonings of your choice. Salt and pepper are a great addition alongside garlic powder, onion powder and some parsley. If you are a fan of rosemary, it is also a tasty addition. Mix the fries until they are all fully covered.
Spread them out onto some baking parchment on a baking tray
Now you are ready to cook them, put them in for 25-30 minutes. Cook for longer if they are a bit thick.
(Optional) – when they are out of the oven sprinkle parmesan or vegan cheese on top, for that extra tastiness.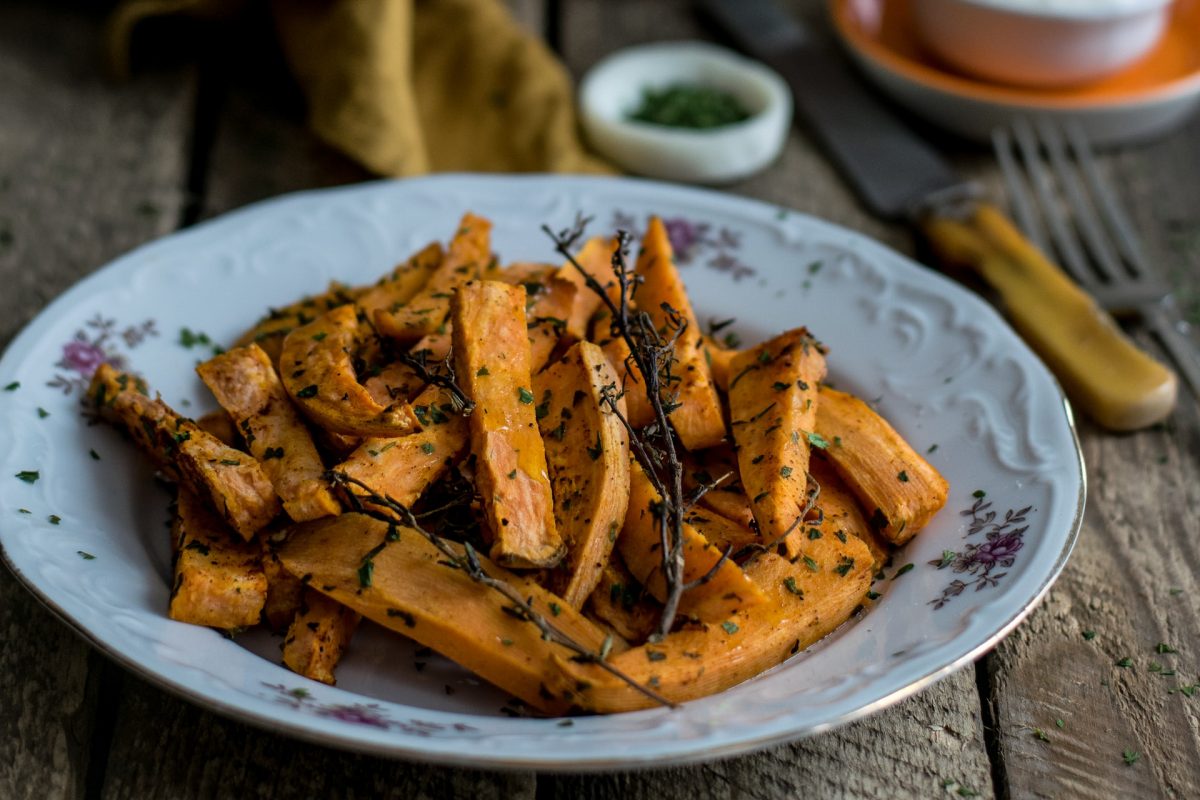 Roasted pumpkin seeds
It's now time to use those pumpkin seeds put aside earlier. Just like the fries in the first recipe, pumpkin seeds are a highly nutritious tasty snack packed full of protein, vitamins, minerals, and a host of antioxidants that can be prepared in just 15 minutes.
First, set your oven to 180 °C, and while it is heating up, separate your seeds from the flesh.
Give them a wash and dry them on a paper towel.
Spread them out on a greased baking tray and drizzle them with olive oil before adding your seasonings of choice. Paprika, garlic powder, salt and pepper are all good options.
When your oven is up to temperature, put them in and set a timer for 15 minutes. Every 5 minutes or so give them a shake and move them around on the tray to ensure they brown evenly all over.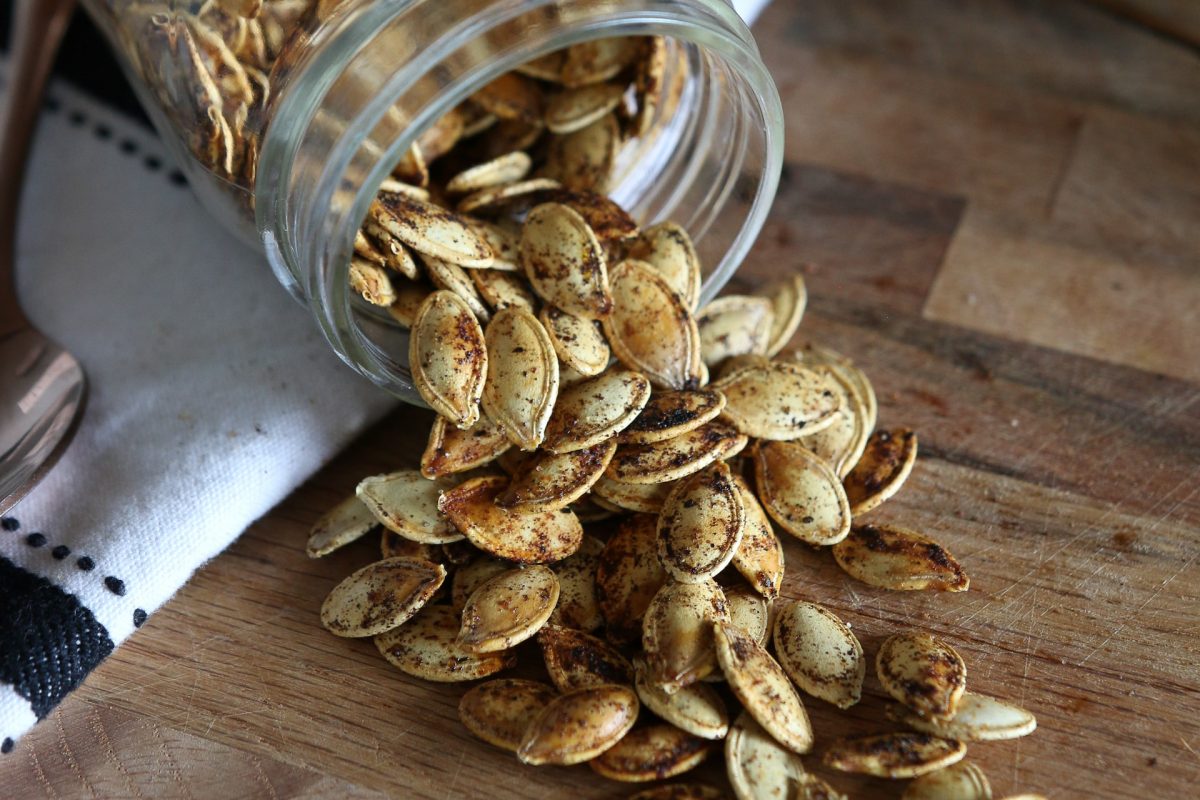 Pumpkin houmous
With the pumpkin flesh put aside from earlier, it's time to put it to good use and make a delicious houmous.
First preheat the oven 180 °C. While it's heating, put the pumpkin flesh into a roasting tray with a good amount of olive oil. Add some seasoning, some salt, a bit of pepper, and some fresh chopped garlic are a good choice.
When the oven is up to temperature, put the tray in and cook for 45 minutes.
Once cooled, place into a food processor with some more oil, chickpeas, tahini, and good squeeze of lemon juice. Turn on the processor and blend until creamy. Add some more oil if it becomes too thick.
Enjoy it with some flatbread, breadsticks, carrots, or some pitta.