Kingston staff and students wrapped up a three day strike on Friday, protesting poor working conditions and low salaries.
Salaries in higher education have decreased by 20.8 per cent in real terms since 2009, according to the Universities and Colleges Employers Association. Staff have complained that they are struggling to work effectively as they are working harder and longer than ever before.
A spokesperson for the University and College Union (UCU), a union which represents university staff, said: "Senior management consistently refuse to listen to staff concerns, take action over these issues, prioritise our wellbeing, or safeguard our jobs. They seem more concerned with buildings than caring for their staff."
Several students were there supporting the lecturers in their battle to be heard by the institution and enact change.
Philosophy student Will said: "The strike attempts to call out systems that make it impossible to continue learning at this university and to do this we need to support our lecturers."
However, another student who wished to remain anonymous expressed disgruntlement at the protest. He said: "I came into school at eight but none of my lecturers contacted me to let me know there would be no class. I understand the strike, but I would have liked some communication."
UCU general secretary Jo Grady said: "University staff propped up the entire sector during the pandemic, but they are now being thanked with huge cuts to their pensions, unbearably high workloads, and another below inflation pay offer – all whilst universities continue to generate a handsome income from tuition fees."
A 2020 financial report published by Kingston University highlighted that the university's total income increased by £7.4m in 2018-19, from £191.7m to £199.1m.
Across the UK, 58 universities are taking part in the strike. UCU has stated that more strikes could take place in 2022.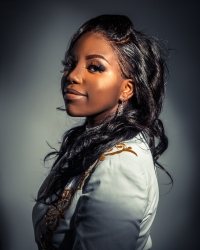 Latest posts by Danai Nesta Kupemba
(see all)