Over £19 billion of food waste is produced each year in the UK – a volume that could fill up the Royal Albert Hall 190 times.
Of the food waste produced 70 per cent was intended to be consumed and just 30 per cent is classified as inedible, according to charity Waste and Resources Action Programme (WRAP).
One company that is driving the movement against food waste is Too Good To Go, founded in 2016. It created the Too Good To Go app which aims to help reduce the one third of food that is wasted in the UK and leave the planet food waste free.
Co-founder Jamie Crummie said: "Our vision is for a planet with no food waste – so the ideal outcome for us is that food is no longer wasted unnecessarily. I see our app playing a really important role in that, enabling businesses to redistribute their unsold food to consumers who eat and enjoy it."
The app serves as a marketplace for surplus food and connects users with leftover food. Users can purchase Magic Bags filled with food from businesses at a reduced price so it can be enjoyed rather than wasted.
To help reduce the million tonnes of food waste produced each year Too Good To Go has partnered with over 19,000 UK business partners including Morrisons, Greggs, Pret a Manger, Leon as well as smaller local independent businesses.
Since the app was launched in the UK it has helped customers to save over nine million Magic Bags of leftover food. On average each Magic Bag contains around 1kg of food which means around nine million tonnes of food has been diverted the from landfill, equivalent to one year of food waste produced in the UK.
Crummie said he believed that every single action taken, no matter how big or small, adds up and can make a difference when it comes to tackling climate change. Fighting food waste can be powerful because everyone can do something to reduce it which can have a positive impact on the planet.
The government has pledged to meet the UN Sustainable Development Goal 12.3 target, which seeks to halve global food waste at consumer and retail levels by 2030 and has called upon businesses to reduce their food waste.
To meet this target businesses have signed up to the app to help reduce food waste including Kingston University Townhouse Café, Hazsbake Bakery, Triple Two Coffee, Apia Café, Paul and Greggs.
Customers have enjoyed the selection of food they have received in the Magic Bags which ranged from sandwiches, salads, pastries, cakes and other baked goods which have now become highly sought after on the app, many selling out within minutes of becoming available.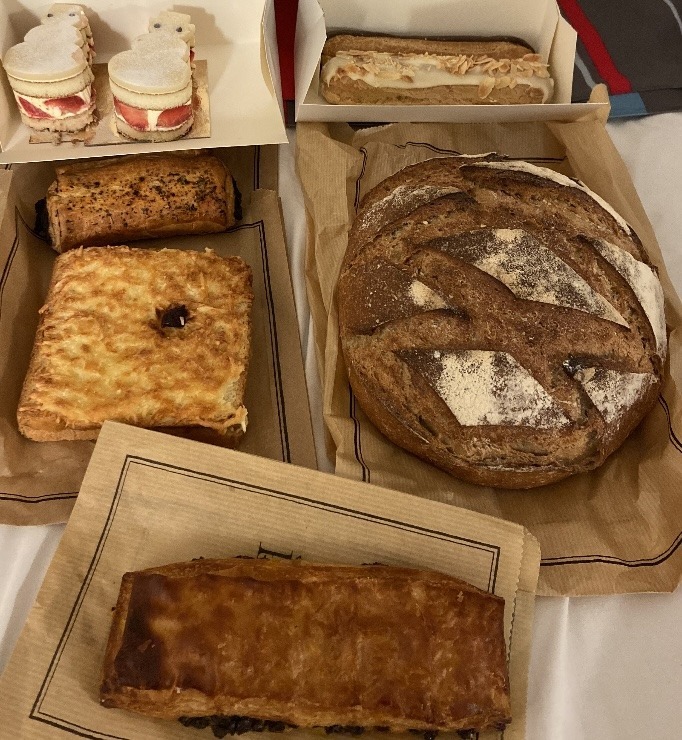 Noemi Diamantini, an operations lead for a data analytics company in London and volunteer for Global Sustainability Benchmark in Sports, was enticed to give the app a go after seeing friends using the application.
Although she is coeliac and mostly vegan, she decided to purchase a bag through the app with no expectations and has been really satisfied with her experience, especially with a bag from the establishment Gorillas.
"I had to do a bit of research to find suitable bags as a lot of them contain baked goods that sadly I can't have. But overall the experience was very smooth, the app is really easy to use and the staff at both shops were friendly and helpful," she said.
Diamantini has enjoyed the fact the content of the bag is a surprise and encouraged her to try other food she would have not otherwise purchased and gave her an opportunity to cook new recipes.
Passionate about wanting to see change in the future, she thinks there will only be real change and improvements if systemic changes are made, as often the responsibility of saving and re-distributing food is left on the consumers.
She said: "I don't want to undermine the efforts of those who actively save food from landfills but the institutions should also play a vital role to promote changes at a policy, supply chain and economical levels to prevent excessive food waste instead of mostly mitigating the effects of it."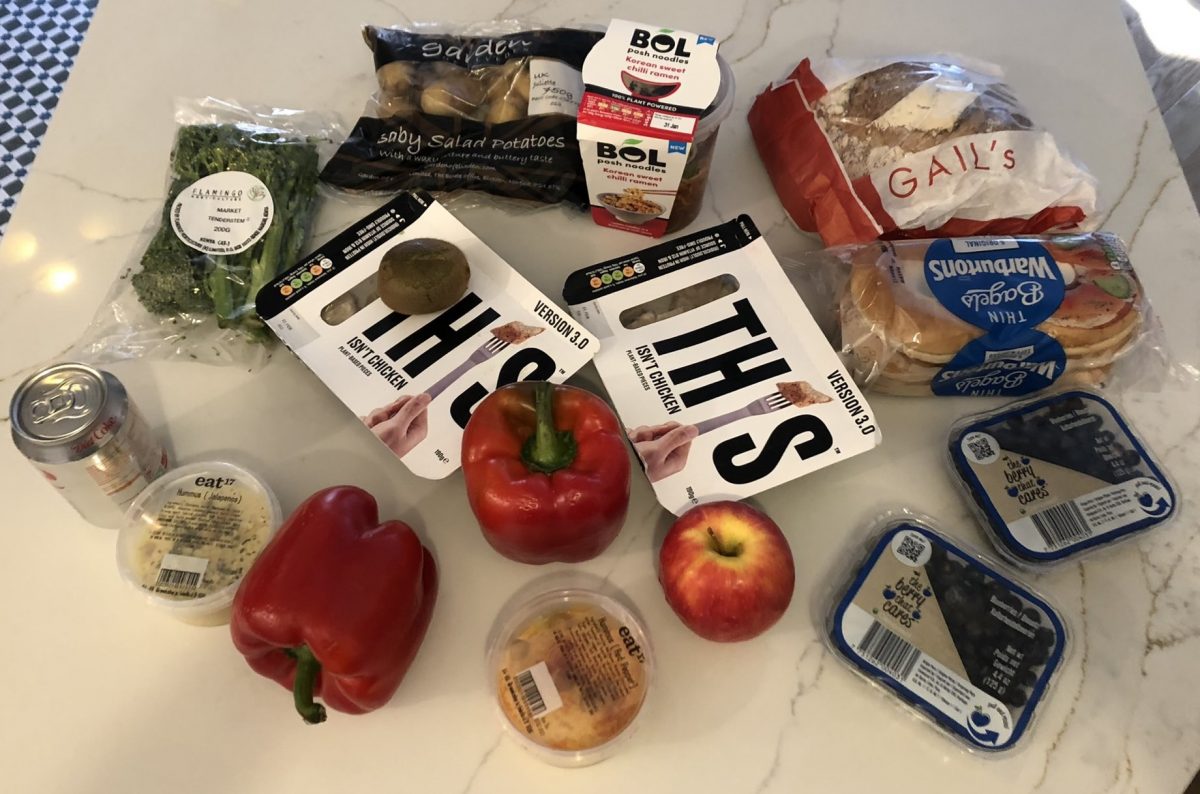 Poppy Velluto, an art consultant, had the app recommended to her by her former boss who saw the app advertised in a fitness magazine. She said her boss thought of her as she lives on her own and she can sometimes be lazy with cooking.
She has found the experience of purchasing Magic Bags easy and simple: "Collection and buying is really simple. I usually just head to the till and show them my collection on my app. The employee in the shop has to watch you swipe your screen and then they hand over the Magic Bag."
Velluto is a vegetarian and believes the experience could be improved if there were vegetarian options to cater for those with dietary requirements. She purchased a Greggs bag and out of the 12 items only four items were vegetarian but keen to keep the spirit of saving food from the landfill she gifted the non-vegetarian items to her neighbour.
Velluto believes the app is providing a great solution to saving food from landfill and will gain momentum when it becomes more well known.
"I think more advertising and more shops jumping on it would be great," she said.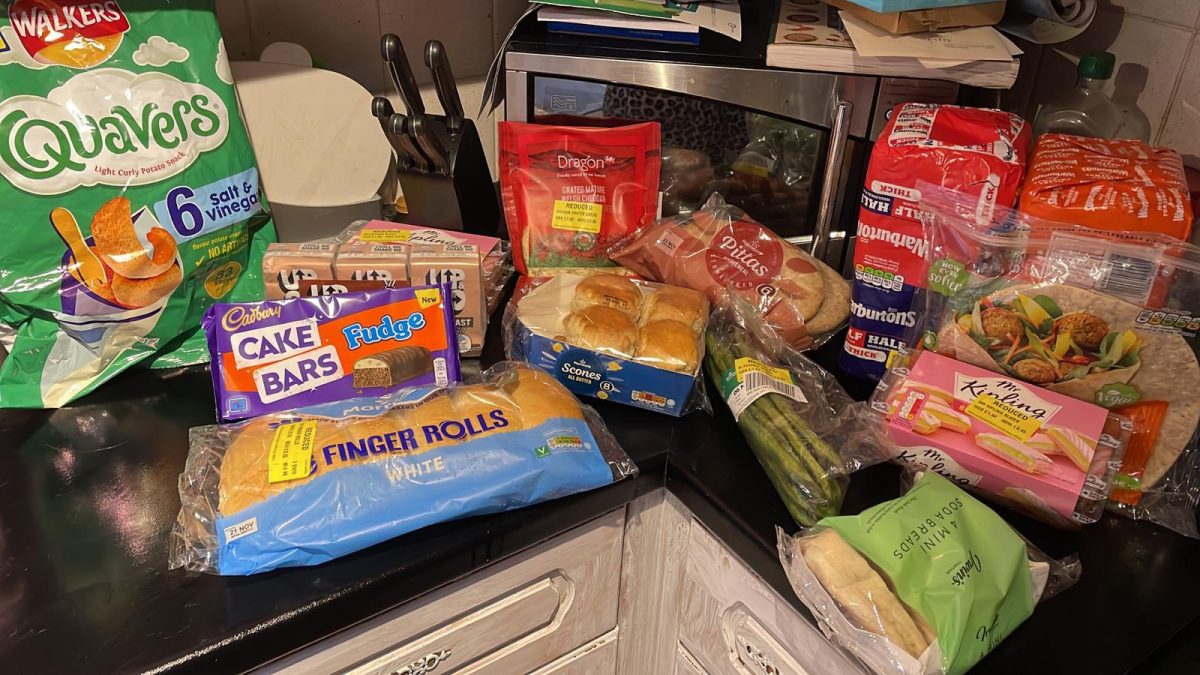 Irene Ledsham, a local resident, said the bags were really good value for money and reduced food waste which is a positive thing.
Ledsham has collected bags from various stores and has received cakes, sandwiches and rolls from Mini Waitrose, baguettes, sausage rolls, bread and sweet treats from Greggs which is her favourite store to collect from in Kingston.
"I have found the app easy to use. When you collect your bags, you just swipe to say you have received them," she said.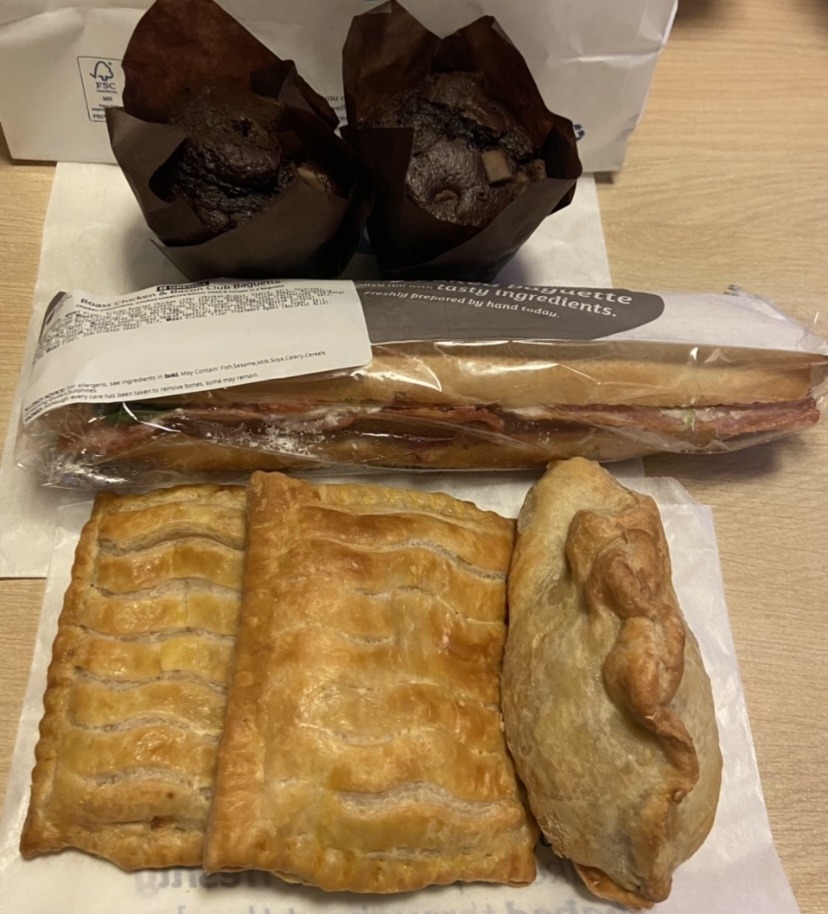 Another local resident John O'Connell said he was aware of schemes that aimed to reduce food waste but it was only seeing the app advertised that he decided to install it and was pleased he did.
"What I like about Too Good To Go is the randomness of the selection. Previously going into many of the shops I tended to buy the same things all same time, and didn't often try new things. This is a good way to experiment," he said.
Since installing the app O'Connell has been able to get Magic Bags from a variety of stores around Kingston town.
"Cafe Nero and Costa Coffee are both really good, Greggs is absolutely amazing and there are two of them in Kingston," he said.
Occasionally, customers experience a problem but when they do there are options on the app to message the customer service team who aim to resolve issues within a matter of days. Common issues customers have complained of are incorrect collection times and bags being cancelled before collection times when shops have run out of food.
One local family run business BBQ BIL said it was passionate about reducing food waste and had signed up to be on Too Good To Go.
BBQ BIL make classic American inspired BBQ food at public and private events. They also run a kerbside collection/takeaway service in Kingston every few weeks on our website and on Uber Eats.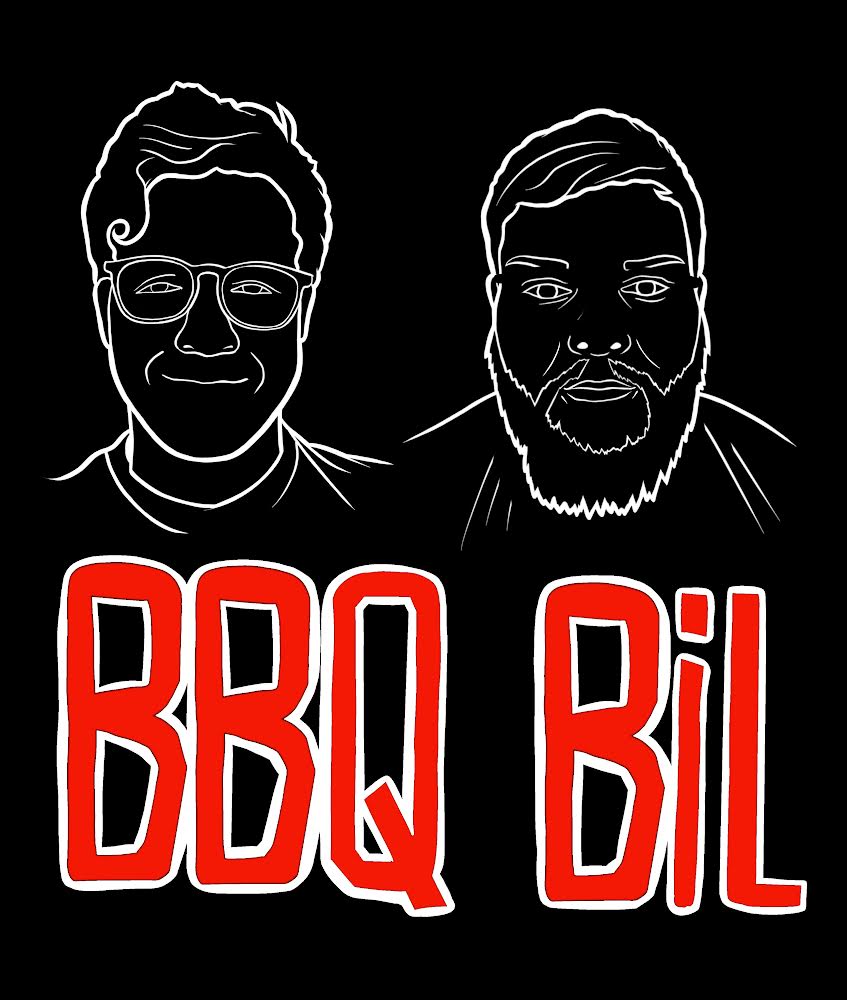 Karl Lambert, Pitmaster and co-owner of BBQ BIL said: "In the BBQ world the general ethos is that nothing goes to waste and in the current climate we see so many businesses waste good produce. We really did not want to be another number in that statistic."
Lambert runs the business alongside second co-owner his brother-in-law, Tom and the pair are supported by their third co-owner Olivia, Tom's wife.
He added: "Taking on the task of feeding the public with good quality food comes with a responsibility of protecting the planet and reducing your food waste as much as possible, so Too Good To Go just made sense to us."
The business is excited to help reduce food waste and connect with customers and their first day on the app will be April 8 this year.
"Our customers can expect a generous range of BBQ food from us in their magic bag. We aim to add a minimum of one portion of meat and two sides. We are always working on perfecting other dishes so expect some off the menu food in your bag," Lambert said.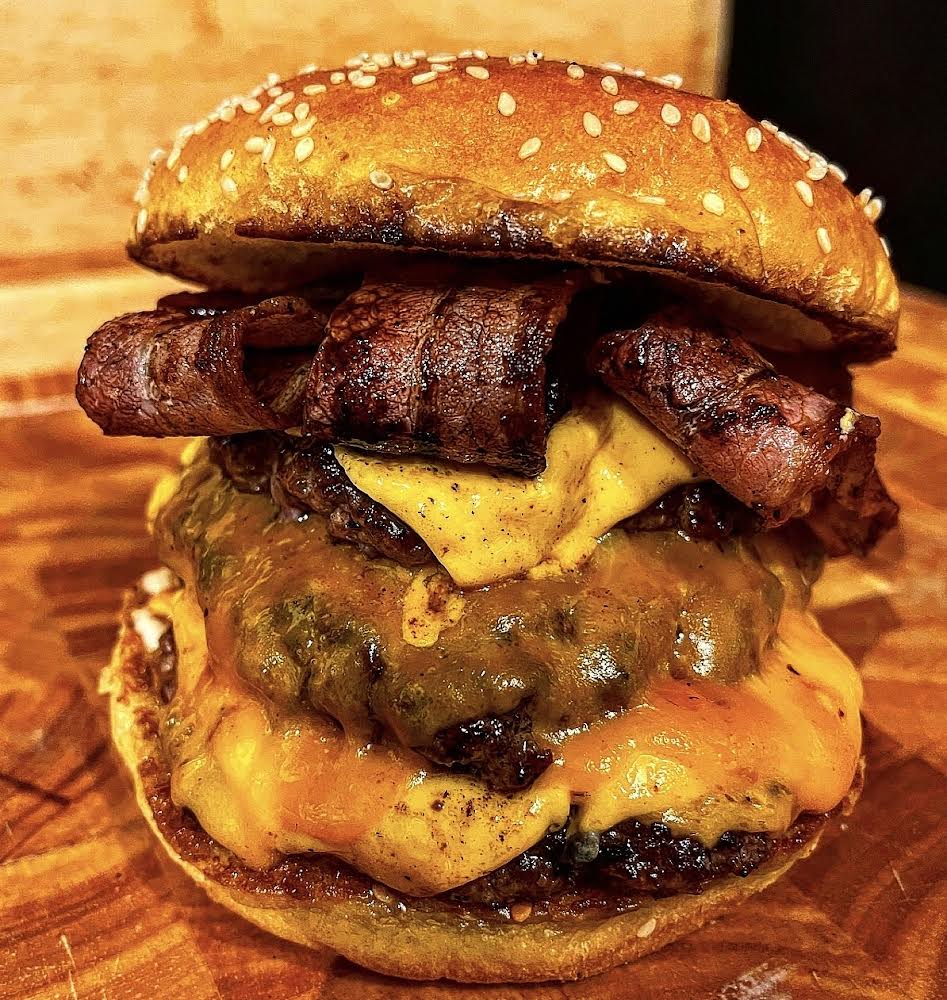 There have been busier times of the year where food waste is higher. Covid disrupted the food system and restrictions meant that last minute cancellations of bookings in restaurants and in retail led to an increase in waste produced over Christmas.
"It is estimated that there is 30 per cent more waste at Christmas than any other time of the year. Luckily, Too Good To Go is there as a safety net for times like these and we are able to help our partner businesses relocate any unexpected surplus food," Crummie said.
In February 2021, WRAP published the results of a series of surveys into adults attitudes to and behaviours around food waste during the Covid-19 pandemic in 2020. Four surveys were undertaken in total and overall results showed a decrease in reported levels of food waste.
Although the surveys showed during the Covid-19 pandemic people purchased more food overall more people had adopted food management behaviours which led to a decrease in food waste.
This is a promising sign as the majority of the food waste produced comes from households rather than the retail industry.
Crummie said: "One of the easiest ways to cut down on food waste is simply to buy what you need and eat what you buy."
Others ways to help reduce food waste involve ensuring to make the most out of ingredients purchased at shops.
Crummie is keen to help people make the most of leftover food at home: "Why not have a go at making a broccoli pesto using the broccoli stalks that you'd usually throw away, or keeping the peel on your potatoes when you are mashing them? Little changes like these really can make all the difference."
To help customers get creative in the kitchen Too Good To Go has released their Remix Recipe cook book to inspire and empower everyone to fight food waste together. The company want to work within households, schools, industries and governments to impact food waste across the entire food system and chain.
"We're seeing positive traction across all of these focuses, including the success of our Remix Recipe free e-book and our industry-leading 'Look, Smell, Taste' campaign which tackles the confusing nature of date labelling on food," he said.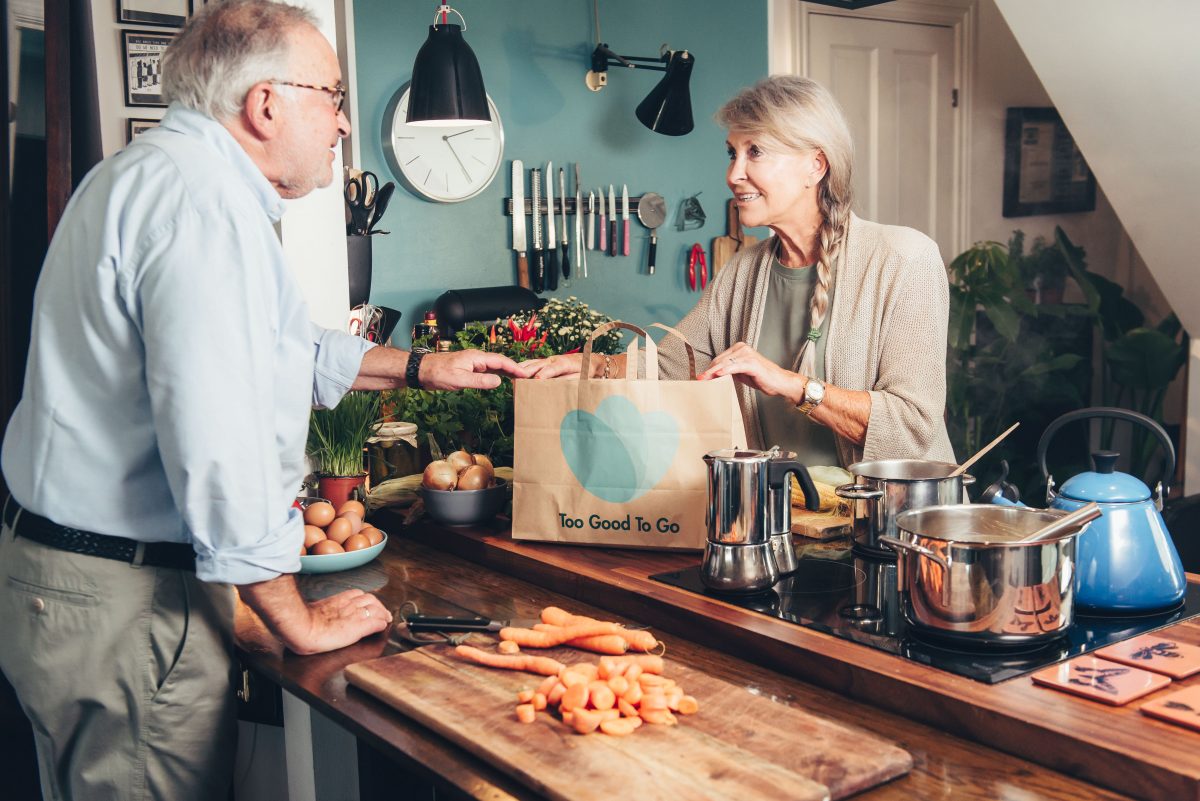 Too Good To Go want others to come forward and join the fight to reduce food waste.
"For the future I am keen that we continue to innovate and collaborate with others in the space to educate, inspire and empower everyone to fight food waste together. Partnerships are vital if we're to make even bigger strides in the fight against food waste," Crummie said.
To date across the world the company has had over 50 million people save food through purchasing a magic bag and 145,486 establishments on board which have saved around 125 millions meals and counting.
"But the reality is that food waste is such a huge issue, it's not going to take one solution to fix it," Crummie said.