Netflix is keen to get back on track with a fresh selection of shows after Covid slowed production down on several series.
To keep up with the likes of Prime Video, Netflix's main competitor, it has already announced numerous brand-new TV series that have been scheduled to premiere in 2022. Many of these series will add to the Netflix Originals series, which is Netflix's original programming that you cannot find anywhere else.
Over the course of the year, fans will be delighted to see follow-ups to their favourite long-running hits such as Stranger Things and The Crown as well as something new to entice the more seasoned Netflix connoisseur.
Here is a breakdown of the best series this year to hit your must watch list.
Warning: contains spoilers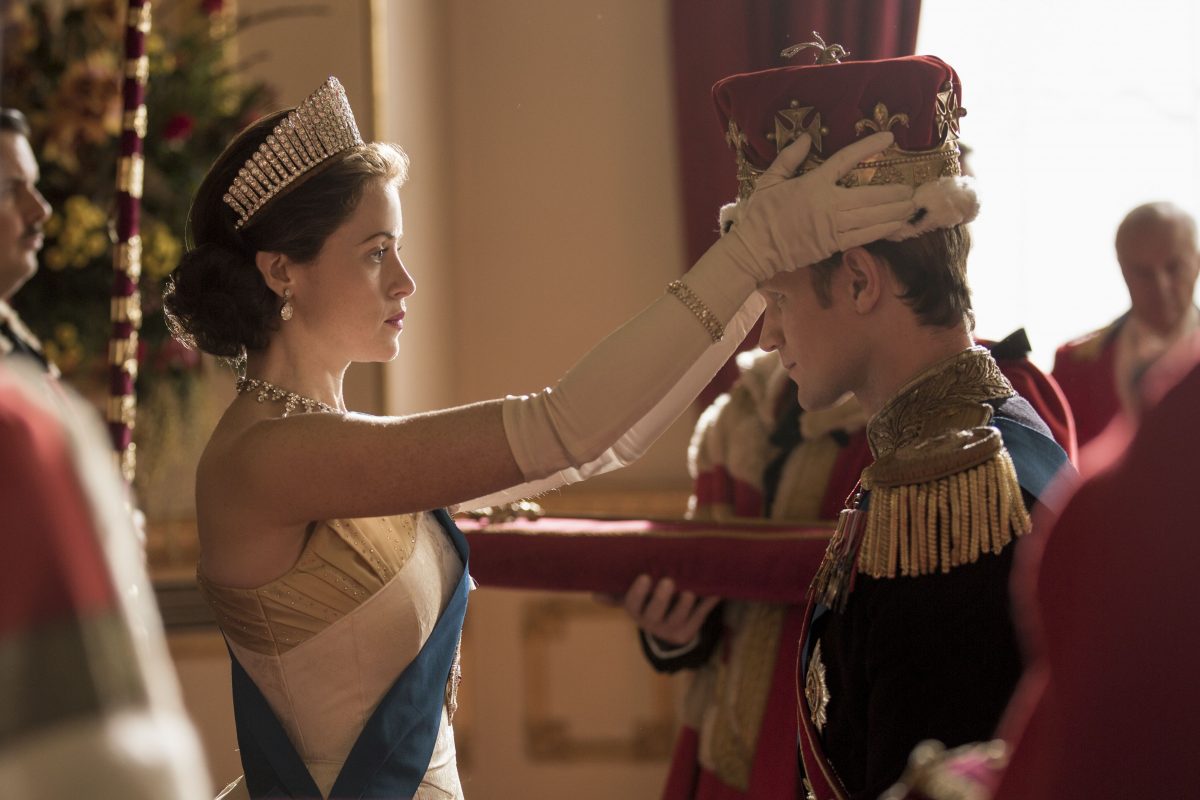 After Life Season three
In this final instalment Tony played by Ricky Gervais continues to struggle to fill the void left behind by his late wife and his late father. Throughout the season we see Tony's relationship with Emma, played by Ashley Jensen, evolve, and it even seems that Tony may have turned a new leaf as he is no longer as grouchy about life.
Perfect for those who like dark humour.
Out: Jan 14.
Inventing Anna
This series is inspired by the true events of the case of Anna Delvey. A journalist investigates the German heiress who faked a luxury lifestyle and stole the hearts of New York's social scene, as well their riches.
Perfect for those who love true crime.
Out: February 11.
Vikings: Vahalla
This series is a follow-up to 'Vikings' set 100 years later and follows gritty adventures of Leif Erikson, Freydis, Harald Hardrada and the Norman King, William the Conqueror.
Perfect for those who love history and adventure.
Out February 22.
The Last Kingdom Season five
This the final season based around the adventures of Uhtred of Bebbanburg played by Alexander Dreymon. This series tells the tales of Anglo-Saxon Britain and covers the invasion of the Vikings and the ambitions of the Kingdom of Wessex to unite the kingdoms to form a unified nation.
Perfect for those who love battles, betrayals, romance and history!
Out: March 9.
Top Boy season two
Fans have waited years for this series, which is referred to by Netflix as season two but there are technically four seasons of the show.
Top Boy began on Channel 4 in the UK back in 2011 but was cancelled after two series until Netflix, with the help of rapper Drake, revived the series in 2019.
The series follows drug dealers Dushane and Sully and how they manage their growing empire on the Summerhouse estate. We also see Lauryn having a bigger role as she appears with new boyfriend Curtis who runs his own organised crime syndicate alongside his nasty sister Vee. Loyalties will be tested…
Perfect for crime and drama lovers.
Out: March 14.
Bridgerton Season two
Fans will have to be prepared that Daphne and Simon, the Duke of Hastings, are no longer the show's main characters, as the couple are happily married at Clyvedon Castle. Sorry, Regé-Jean Page fans!
Anthony Bridgerton, the oldest of the Bridgerton children, will be the series' main focus with his quest to find a bride. The series teases new faces including Kate Sharma played by Simone Ashley, who is a potential love interest for Mr Bridgerton.
After the identity of the mysterious Lady Whistledown was revealed at the end of the first series, we can expect much more mischief and cannot wait to see what she plots this time round.
Perfect for period drama fans and rom-com lovers.
Out: March 25.
Stranger Things 4
Not much is known about the series yet but in an announcement letter, the creators wrote: "With nine scripts, over eight-hundred pages, almost two years of filming, thousands of visual effects shots, and a runtime nearly twice the length of any previous season, Stranger Things 4 was the most challenging season yet, but also the most rewarding one".
Perfect for those who love sci-fi drama.
Out: Part one will drop on May 27 and the second half following just six weeks later on July 1.
The Crown season five
This series follows the reign of Queen Elizabeth II and this season will cover the John Major government years, the breakdown of Princess Diana and Prince Charles' marriage and the tragic death of Princess Diana in 1997.
Perfect for those who want an inside look on The Royal Family.
Out: November date TBA.
That '90s Show
That '70s Show is getting a spinoff series, set two decades later in the 1990s. That '70s Show had a big resurgence in 2020 thanks to the series streaming on Netflix. The series featured actors including Mila Kunis, Ashton Kutcher, Topher Grace, and Wilmer Valderrama. That '90s Show will feature the wise-cracking parents Red and Kitty Forman, with Kurtwood Smith and Debra Jo Rupp reprising their roles.
Perfect for those who love the 90s and a bit of nostalgia!
Out: Anticipated late 2022.
You Season four
Fans will happy to know that Joe is still alive which means Penn Badgley will be back! The end of season three saw that Joe had travelled all the way to Paris to search for his latest 'you', Marienne which could mean that Tati Gabrielle could reprise her role.
Perfect for those who love drama and Penn Badgley.
Out: Anticipated late 2022/early 2023.