Surrey Police have apologised after being accused of racism for an anti-immigrant tweet.
Commenting on a raid on suspected illegal immigrants, the Guildford police account tweeted "Officers 1, Immigrants 0 #wewillcatchupwithyou"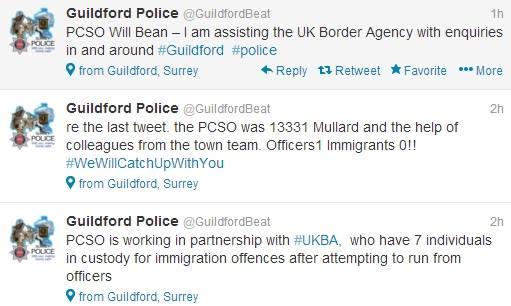 Many people then tweeted in their disapproval. One user, Jack Law, commented back "Racism 1 Police 0 #wewillcatchupwithyou".
When asked by Synthia Siren on Twitter "whatever were [you] thinking?", police replied "good question. The wording of the tweet was clearly inappropriate and has been removed. Apologies for any offence caused."
They went on to say that the officer responsible "has been given words of advice" although he has not been suspended.