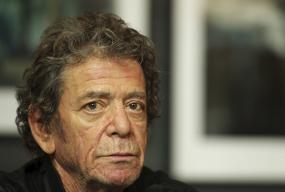 Lou Reed, one of the most influential songwriters of the last 50 years, passed away on Sunday morning after struggling with severe liver disease. 
The New York rock legend, who became world famous with his band The Velvet Underground in the 1960s, had received a liver transplant earlier this year.
In an interview with the Times right after the surgery, his wife Laurie Anderson said: "I don't think he'll ever totally recover from this, but he'll certainly be back to doing [things] in a few months. He's already working and doing t'ai chi. I'm very happy. It's a new life for him."
At the beginning of the year, shortly after announcing the dates for what would have been his most extensive America tours in years, his management had to cancel all of the shows due to his poor health.
Lou Reed was born in Brooklyn in 1942. In the mid 1960s Lou Reed and John Cale founded The Velvet Underground, a rock band that soon reached cult status. After the commercial failure of the band, he started his solo career.
While his music was regarded as dark, but simultaneously highly imaginative and a constant celebration of the unexpected, he was also frank about his fondness of alcohol and drugs. In an interview with the American music journalist Lester Bangs he claimed he needed drugs to stay normal in a world that isn't.
On Sunday the Rolling Stone was the first to report the death of one of the most colourful characters of the music world, a world that Lou Reed shaped like few others.
Read some reactions to his death on Storify.
Video courtesy of Eagle Rock TV Channel
Image courtesy of Rex Features