People across the country are being encouraged to have a 'heart to heart' as part of a new NHS campaign to get people from Black and Asian ethnicities talking about blood and organ donation.
The 'heart to heart' campaign was launched on March 23 by NHS Blood and Transplant and popular household food brand, Tropical Sun – a leading importer of daily essentials and specialist ingredients used by African and Caribbean families.
The aim of the campaign is to reach families in the heart of the home: the kitchen and around the dinner table.
Nadine Eaton, head of blood donation campaigns for NHS Blood and Transplant, said: "More and more black people are saving lives by donating blood but there is still a shortage of donors.
"People from similar ethnic backgrounds are more likely to have matching blood but the shortage of black donors means some black people with for example, sickle cell disease don't always get the best matched blood."
According to the NHS's National Blood Service, every blood donation can save up to three lives: they could be people who have had an operation, babies or mothers in childbirth.
The reason for urgency
Increasing the number of Black people who donate blood is an urgent priority for NHS Blood and Transplant.
Research from NHS Blood and Transplant has shown that Black donors are ten times more likely to have the Ro and B positive blood types needed to treat the 15,000 people in the UK suffering from sickle cell disease.
Sickle cell is a painful condition which is particularly common in people from an African or Caribbean descent.
A solution is that patients need blood which is closely matched to their own. This is most likely to come from a donor of the same ethnicity.
Yet only one per cent of current blood donors in the UK are Black – that's 11,400 people.
Paul Harrison, community brand ambassador at Tropical Sun Foods said: "The majority of Tropical Sun customers in the UK come from African, Asian and Caribbean backgrounds, so we're delighted to support the NHS in their quest to improve health conditions for people from these communities.
"We have a call-to-action sticker on the front of [our main] products, with real testimonies of people who have recovered after receiving blood or an organ donation."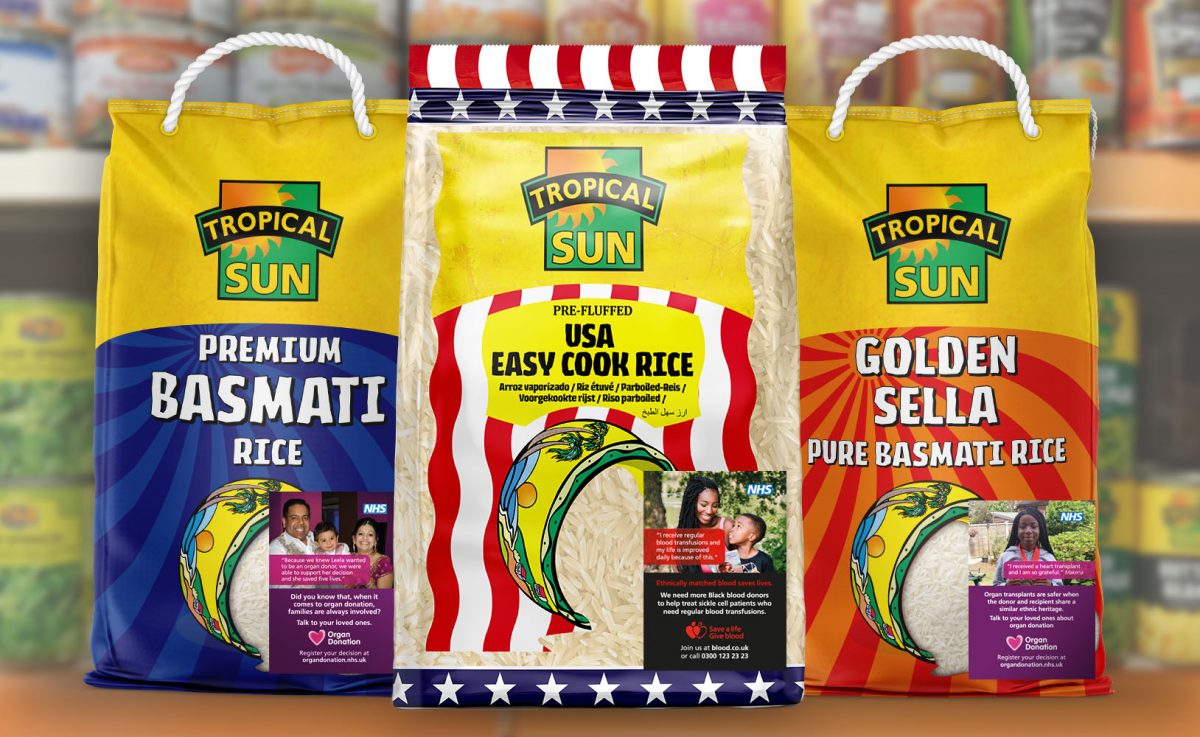 Raising awareness
Local schools and community groups have helped to raise awareness of this issue by putting on events such as community blood donation drives, to encourage the public to give blood.
Birmingham resident Sunitha Dwarakanath said: "I'm on the bone marrow donation list because there was a drive in my community, from a local school that encouraged us to sign up to the bone marrow donation list.
"People trust people within their community."
A beginner at donating blood, London city resident Jamie D. Hunt was pleased that he could donate blood despite his allergies.
"I was inspired to give blood for the first time last year after speaking with a friend who has sickle cell anaemia.
"During the discussion, his friend mentioned that she has blood transfusions every three weeks and there is a real shortage of blood donors who are from ethnic minority backgrounds," Hunt said.
Another way of raising awareness about blood and organ donation is in the workplace.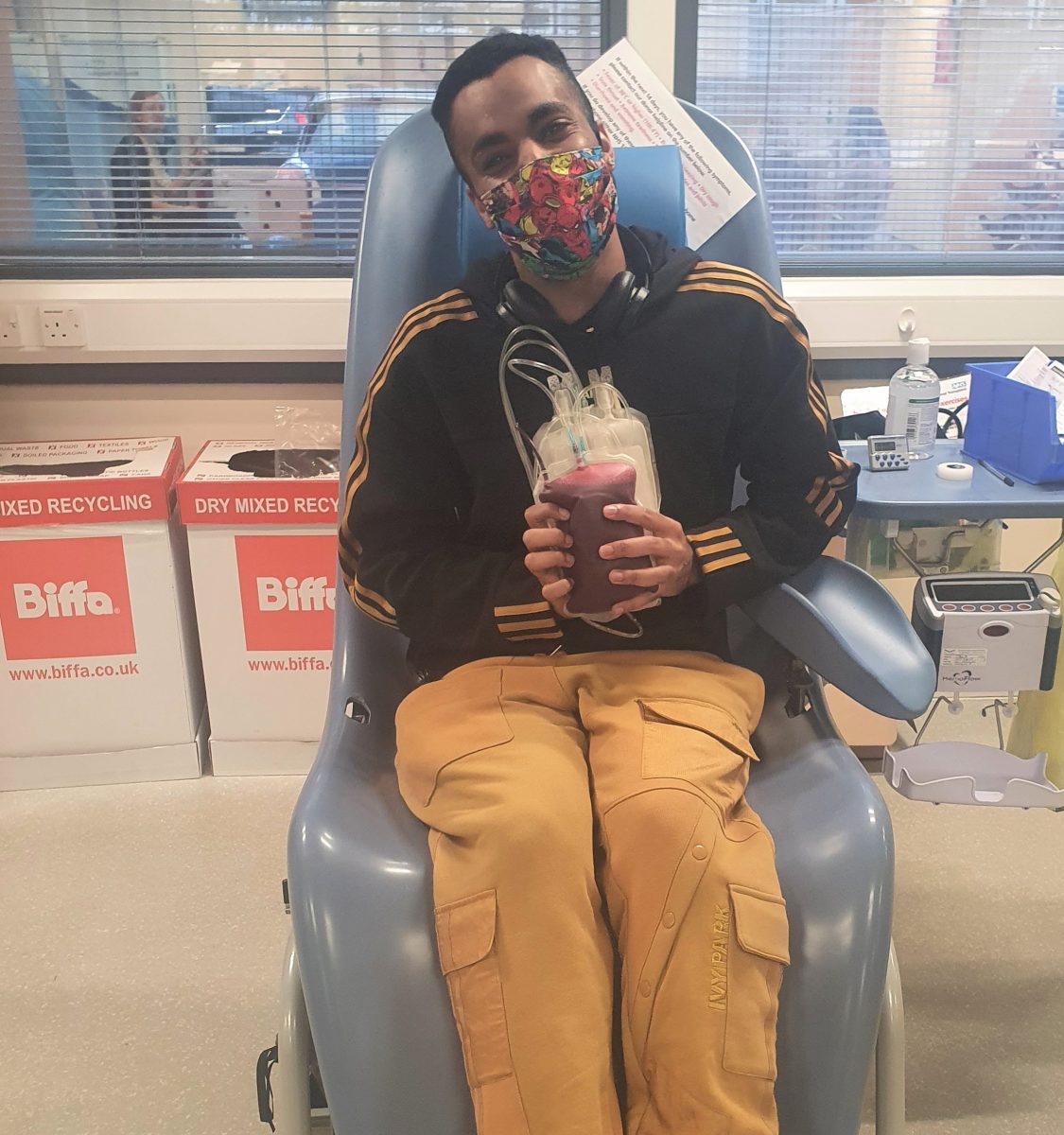 Some employers have set up workplace mobile blood donation stations to make it easier for people to give blood.
Communications officer Saalene Sivaprasad said: "Last year myself and other colleagues arranged to give blood with a Blood transfusion service that is local to us in London. In total, there were 30 people who donated blood that day during our lunch break."
Geraldine Parker Smith, national BAME marketing manager at NHS Blood and Transplant said: "Tropical Sun have given the NHS a fantastic opportunity to reach out directly to people who may not have had a reason to think or speak about blood or organ donation before."
Tropical Sun has recruited some of the UK's leading celebrities to donate blood and record personal reflections on organ donation.
For example, Gold-medal winning athlete Dame Kelly Holmes MBE and EastEnders actress Nina Wadia OBE have contributed to the heart to heart campaign.
Including British influencers such as British-Jamaican fitness instructor Mr. Motivator and British Boxer Ashley Theophane.
Harrison also said: "We're all very busy people, but it's important to continue to raise awareness about this important issue.
"Giving blood doesn't take a lot of someone's time. People should think about the lives that they could save."
For example, last week a teenager from Kilmarnock, Scotland received a stem cell transplant that saved her life.
Abbe Ferguson, 13, who had leukaemia, is in remission after a successful transplant from a match that was found somewhere in Europe during the first lockdown.
For more information visit blood.co.uk or organdonation.nhs.uk.