Kingston Council's plans to raise parking charges across the borough by 15% have received a mixed reaction from residents, councillors, and local business.
According to the council, the Traffic Management Order enforcing the rise is dated May 10 and it anticipates the increased charges applying "shortly after that".
The Liberal Democrat council presented the plans to the budget council on March 2. Other changes to parking, including the replacement of all parking ticket machines with mobile payment systems, were approved at the Place Committee meeting in February.
During the budget council, it was the parking charges which caused councillors to raise their voices in contention. Councillor Ian George, Opposition Spokesperson for Place, said: "These policies are anti-family, anti-business, anti-freedom, and it's money grabbing at its worst."
Councillor George says it is a "full-frontal assault on car drivers" and punishes residents and shoppers who keep Kingston's economy afloat. He added the plans penalise parents taking children out and people who work anti-social hours and need the flexibility of owning a car.
Local resident reacts to price rise
Local resident Louise Osborne has lived in Surbiton for two years and uses her car regularly for her dog-walking business. She says she needs her car for freedom and could not be a dog walker if she relied on public transport.
"I understand the environment issue, but some people need their cars," Osborne says. "We're already in a cost-of-living crisis, interest rates are rising and inflation. Money is disappearing from every angle."
The council reported the price hike is to combat inflation and rising operational pressures. To put the changes in perspective, an hour-long stay at Neville House Car Park on Eden Street would currently cost £2.40. The price hike means this will rise to £2.76.
The neighbouring borough of Merton charges less than half of Kingston's prices. An hour in St Mark's Road Car Park, which is a 40-minute drive from Kingston, is priced at £0.60. Even closer is Kingsway Road Car Park, owned by Sutton Council, which charges £1 to park a car for one hour.
Osborne adds: "It has crossed my mind to shop in Kingston more, but I know not to even bother." She says she does most of her shopping online because it is cheaper than parking and "less hassle".
The 2023/24 Budget cited a 'key risk' to the on-street parking account forecast was the income from Penalty Charge Notices. It reported that an increased level of compliance with parking policies has meant fewer parking tickets issued and fewer fines to be paid. Additionally, the income from 'paid-for parking' has reduced over the last 12 months, resulting in there being fewer cars in the area.
The leader of the Opposition, Rowena Bass, supported Councillor George's concerns. She said: "This will put people off coming to Kingston to spend their money in our shops and restaurants."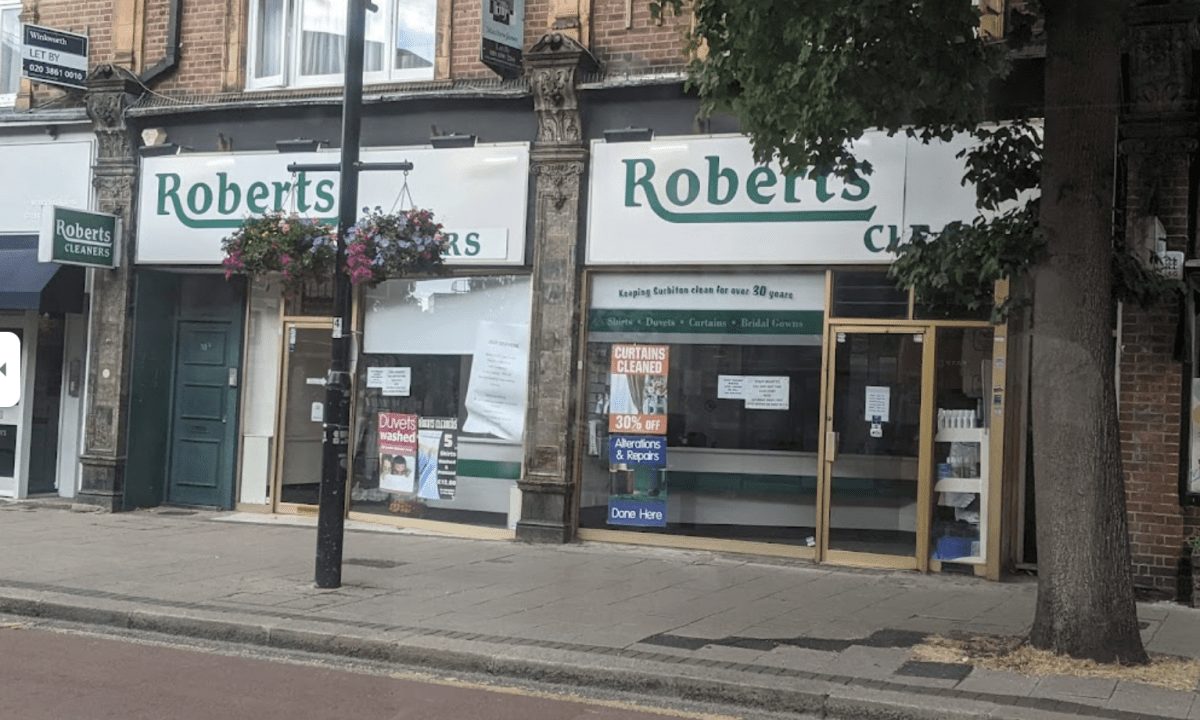 Plans affecting local business
One local business is concerned about what the price rise means for its income and that of other high street shops.
Robert Helliwell, who owns Roberts Dry Cleaners on Claremont Road, Surbiton, says the attitude of the council is against small businesses. "They do nothing for businesses like mine. The high street is getting emptier every day, and everything is a struggle," he said.
He says supermarket carparks have played a part in keeping Surbiton going, but calls Kingston town "soulless". Helliwell added that new shops do not want to come into an area that charges high rent and whose council is not supportive.
Helliwell opened the business 40 years ago and says he first noticed a decline in foot traffic three years ago. The rising parking prices are intended to offset inflation, yet Helliwell says he receives no help to offset the rising costs of running a business.
Recently he has been collecting and delivering more dry cleaning himself to increase the company's turnover. "I used to love this business but I'm not enjoying it any more. There are too many people making it too difficult."
According to Helliwell, the council could help the high street and the economy by introducing free parking for a minimum of two hours. He says people can come into town and support local business in that time, instead of ordering online because it is cheaper than the parking charge and cost of petrol.
"They should be encouraging people to come, not putting people off by putting parking prices up and the ULEZ expansion will only make things worse," he adds.
ULEZ Expansion
The Ultra-Low Emission Zone (ULEZ) issue has sparked debates in several of the London Boroughs affected by the expansion. The plans mean all of Greater London will be part of ULEZ. Kingston will become part of the zone from August this year.
ULEZ aims to improve air quality by charging a daily fee of £12.50 to drivers of vehicles which do not meet emission standards. You do not have to pay the fee if A vehicle is parked in the zone but is not driven.
Kingston Council says the ULEZ expansion is a Transport for London (TFL) matter and queries should be directed to them.
The increased parking charges aim to encourage more sustainable journeys, amongst other goals. Councillor Ian Manders, Portfolio Holder for Climate Action, and Sustainable Transport, says: "Our plans aim to keep streets clear of obstructions and help fund investment in highway schemes that improve neighbourhoods."
The council added that the price increase is proportional to rising operational pressures, inflation and effects of Transport for London (TfL) cuts.
Councillor George added that Kingston residents do what they can to protect the environment. He said they use their cars less and choose sustainable or eco-friendly transport instead.
"They are good people who want clean air so don't treat them like criminals," he added.