More than 40 Kingston residents packed a council meeting last week, dressed in swimming gear, in protest over the failure to provide a clear timeline for the ongoing Kingfisher redevelopment.
The Corporate and Resources Commitee meeting's 30 minutes of public question time was occupied solely with questions regarding the council's March 10 statement, which delayed all future plans to build a new leisure centre in the borough due to "financial pressures".
"Residents have now been without a pool for three and a half years and the disappointing statement on March 10 lacked any substance and offered no reassurance," Kingston resident Anna Gorrell told the council.
Gorell, a mother of two, asked the council if it had considered revising plans to construct just a pool, as part of a two-phase plan.
The Courier contacted Councillor Andreas Kirsch about a possible two phase construction programme, as the question was unanswered in the meeting.
Kirsch said: "Delivering a pool and then adding the other anticipated facilities at a later date would make the project longer, more disruptive and ultimately more expensive.
"For these reasons, it is unlikely that the Council would seek to phase the delivery of the new leisure centre."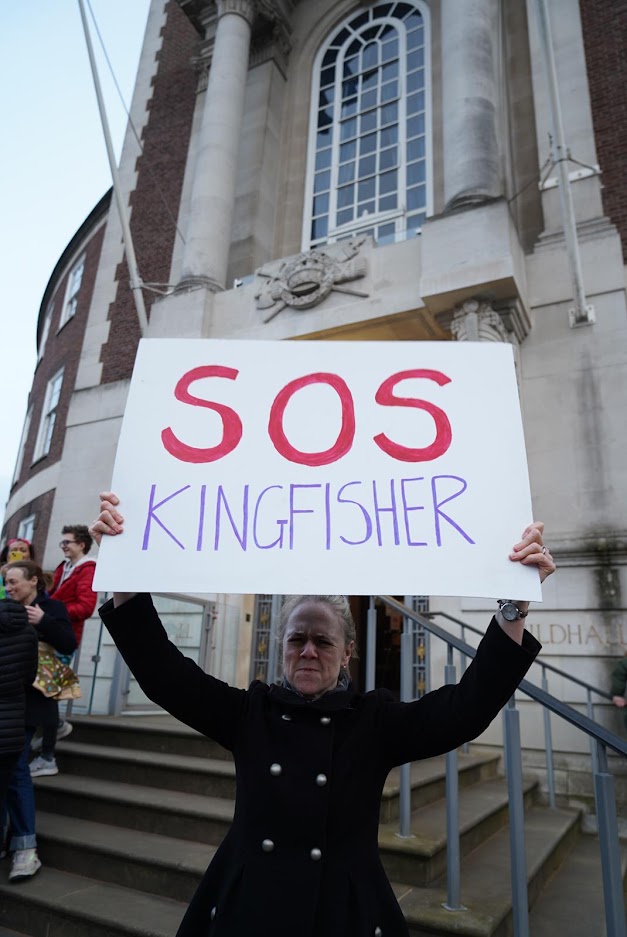 Gorell's questions were driven further by Banquet Records owner and local resident Jon Tolley. He asked councillors for an apology regarding the Kingfisher's demolition with "no workable financial plan in place for its replacement and for omitting this information to the recent budget council" on March 2.
Applause broke out as Tolley asked "how can we trust you," when questioning the council's ability to stand by its statement to "guarantee a new leisure centre."
Kirsch answered residents questions, drawing attention to broader issues such as "unprecedented pressures" with the rise in inflation, a labour and skills shortage, unpredictable challenges and an energy crisis exacerbated by the war in Ukraine and supply chain issues.
Kirsch said: "I fully accept that people are disappointed, it was never our intent to delay the project but we need to recognise that the world around us is changed."
He added that, despite challenges, "the council remains fully committed to developing a new leisure centre to replace the old Kingfisher."
Kirsch noted that the total costs involved in the demolition of the Kingfisher site is £2.7m, with £900,000 spent on the demolition. This figure includes expenses on surveying and security.
However, his response has been taken as inadequate for many residents, who have formed a petition in order to demand that their questions be answered. Locals Mediha Boran and Tony Lancaster presented this petition to the council, which at time of writing has been signed by 1,084 people.
Lancaster said to the council: "We urgently want to know what is the expected timeline for provision of a new leisure centre. We urge the council to provide a comprehensive response to these questions and honest updates to residents, not more bland and frankly insulting PR nonspeak."
Following the meeting, many residents took to Twitter. One resident noted that "we are still no closer at all to understanding plans or realistic timelines," while others lamented a lack of apology from Kingston Council and the avoidance of residents' questions.
When asked by the Kingston Courier about the potential for provision of temporary swimming arrangements, Kirsch said the council is working with existing partners to explore further alternatives.
He said: "Our current arrangements are still in place, with the Malden Centre in our borough and access to neighbouring boroughs pools in Merton, Sutton, Richmond, Elmbridge and Epsom and Ewell."