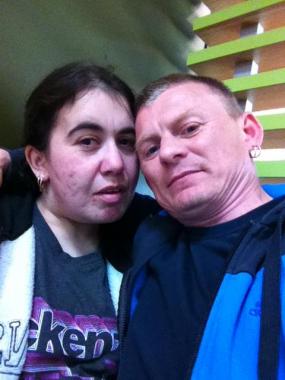 A man who killed his ex-girlfriend's new lover in a fit of rage was sentenced on Friday to seven-and-a-half years after being convicted of manslaughter in February.
Andrew Nichols, 45, of the Cambridge Road Estate in Kingston, will spend the next five years in jail and another seven on licence for killing his ex-partner's new boyfriend last June.
Colin Bolton, 28, of Sheephouse Way, New Malden, was stabbed seven times, including through his heart and lung, at the flat of another of his girlfriend's exes, Roger Thornton.
Nichols' barrister, Lewis Power QC, pleaded mitigating circumstances on Nichols' behalf, that he had been taunted by his rival and was susceptible to the provocation due to low intelligence.
Judge Peter Rook acknowledged Nichols' "poor intellectual functioning" and considered him "vulnerable" to being provoked, but determined the taunting was "significant provocation, but not substantial".
He also deemed Nichols a risk to the public because of his "difficulty in controlling himself in the face of frustrations."
Nichols, who has an IQ under 60, endured several days of taunting prior to the killing, including being given a photograph from Mr Bolton of him kissing Nichols' ex, Michelle Dooley.
Ms Dooley, who refers to Nichols as "Papa Smurf" and to Mr Bolton as "Honey Monster", has consistently expressed her support for Nichols and sadness at the loss of Bolton on her Facebook page since the killing.
Ms Dooley posted this message of support to Nichols on Monday: "I just want to tell the world that I love n miss u dearly andy.ur always b mine and I no wat u did was wrong but I'm here for u no matter wat.if people don't like us being happy then they can go f**k themselves.hurry out babe,do ur time coz u done the crime and come home to me xx".
She did not attend the sentencing hearing on Friday, but wished Nichols luck in her last Facebook post on Thursday.
A jury cleared Nichols of murder charges but convicted him of manslaughter at the Old Bailey on February 25.
Photo courtesy of Facebook
Latest posts by courier reporter
(see all)