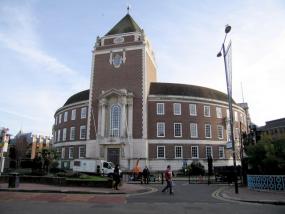 Kingston Council recently approved an action plan to support adults with autism starting in June.
Currently, only 165 people in the borough receive adult social care solely for autism reasons but it is estimated there could be over 1,700 local people affected.
Simon Pearce, executive head of adult social care, said: "[This will be] a challenge to the traditional social care model.
"I think it will be a challenge for years to come."
Autism is a developmental disability affecting a person's communications and understanding of the world around them and it causes a varying number of problems living an ordinary life.
At a committee meeting on Thursday February 6, the plan to diagnose adults with autism, increase training and awareness of the disorder and heighten local provisions was approved, although there is no extra budget for it.
A children's autism strategy will also be developed in a complementary service that will ease the transition at ages 16-18.
However, it was agreed that adults on the autistic spectrum who manage without any help should not be imposed upon so the plan needs to be well targeted.
Margaret Thompson, lead councillor for children's health and wellbeing, said: "It is probably true that a significant number of people on the autism spectrum function very well and probably do not want services.
"We do not want to offer services to people who do not want them – it is a difficult balancing act."
The biggest challenge facing the plan is how to work out its budget since the number of adults in the borough who may need the services is unknown.
Trevor Heap, lead councillor for adult services, said: "I have been really struck with the enthusiasm of the members of the adult learning board."
Image courtesy of Bob Parkes