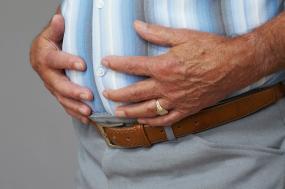 More than half of Kingstonians are overweight or obese according to new statistics released by Public Health England.
The new figures from 2012 show that 55.1 per cent of adults in the area fall into these categories.
Comparatively only 47.6 per cent of Richmond residents are catergorised as overweight or obese. However, Kingston is below the average for England, which stands at 63.8 per cent.
Grahame Snelling, chair of Kingston Health Watch, said that more support is needed from all aspects.
He said: "I think [support needs to] come from the whole community – public health is part of the council now so it is a joint effort.
"It is a joined up approach from local authorities, public health, the NHS and working voluntary organisations who can get in to work with groups who are marginal, and who don't really hear some of the messages out there about healthy eating.
"I think there is a breadth of responsibility here."
Throughout England, no area falls lower than 45 per cent, with the highest being Copeland in Cumbria, with 75.9 per cent of the population fitting the criteria.
A breakdown of the figures for Kingston show that 0.4 per cent are underweight, 40.5 per cent are overweight, and 14.6 per cent are obese.
Dr Yvonne Doyle, London Regional Director at Public Health England, said there was no quick fix for the problem, but that the figures should help.
She said: "There is no silver bullet to reducing obesity – it is an issue that requires action at national, local, family and individual level.
"PHE is working in partnership with local authorities and others to develop a broad programme to tackle obesity.
"This includes guidance, advice and support on what works best.
"This new data will enable local authorities to monitor progress towards our shared ambition of achieving a downward trend in excess weight by 2020."
A body mass index (BMI) of between 25 and 30kg of fat is considered overweight, and anything above that categorises people as obese.
Statistics for all over the country can be seen on a Guardian Data map.
Image courtesy of Image Soucre/Rex