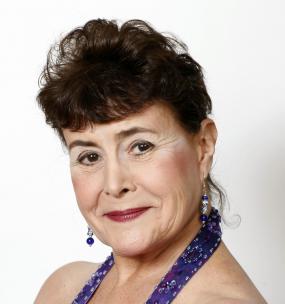 Caroline from The Archers, Sara Coward, will be wishing Happy Birthday to Surbiton Farmer's Market on Maple Road as they celebrate their 50th market on Saturday.
As well as joining in with the anniversary fun, Coward will be signing copies of her new book, Dialogues With My Dog. The story about how she rescued her doting lurcher, Sati, from abuse.
Market volunteer, David Jacobson, said: "We're delighted to welcome Sara to our market to join in the celebrations.
"Like red phone boxes, black cabs and strawberries and cream, The Archers is an intrinsic part of British life.
"It's really thrilling to be able to offer our shoppers the rare chance to meet one of the stars of this iconic programme."
Coward, who has played Caroline Sterling for 34 years, also helped Princess Margaret with her lines when she appeared on The Archers and more recently, shared scenes with Camilla, The Duchess of Cornwall.
Surbiton Farmers' Market runs on the third Saturday of every month from 9am to 1pm.
Image courtesy of Surbiton Farmer's Market.