Music therapy patients are among the scores of people set to benefit from new funding awarded to Kingston Council. It received £255,554 from Arts Council England's Libraries Improvement Fund to develop facilities at the Hook Centre in Chessington.
The work is scheduled to be delivered between April 2023 and March 2024. Plans for improvements include reconfiguring the reception into an exhibition and performance space. A space will also be added for visitors to have private conversations.
Councillor Peter Herlinger, portfolio holder for Culture, Heritage and Governance, said: "This grant gives us a unique opportunity to build inclusive community engagement, develop skills and support social inclusion."
The money is part of the £250 million Cultural Investment Fund set up in 2019 to support museums, libraries, and cultural organisations across the country. It was launched by the Culture Secretary at the time, Nicky Morgan, and was the biggest single investment in local culture ever.
The fund was intended to help rejuvenate high streets and attract more tourists. Councillor Herlinger adds that Kingston has a rich cultural heritage, and the grant will help provide for the community.
"Our team put together a superb bid and we're thankful to everyone involved for coming together and getting it over the line," he says.
Music therapy at The Hook Centre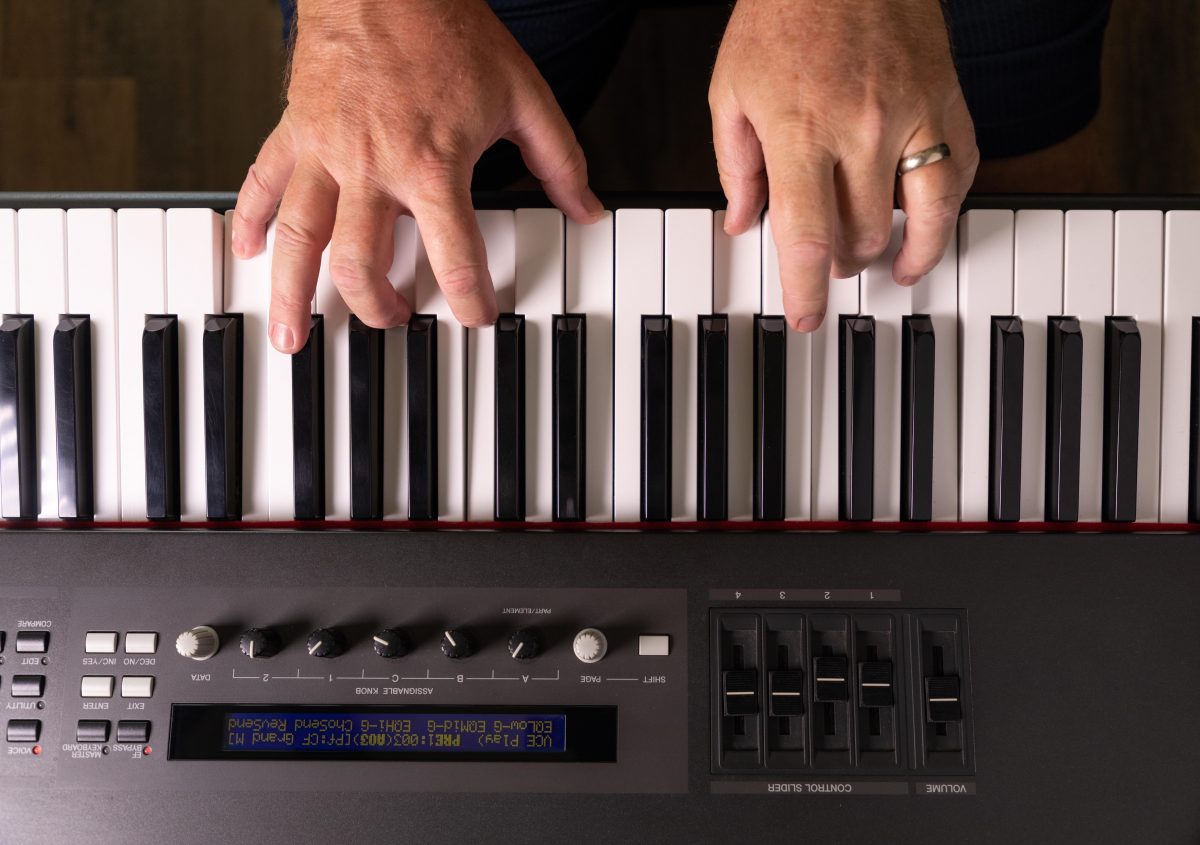 The Hook centre is a multi-purpose community building housing a wide range of services including Hook Café & Bakery, Kingston Adult Education, and a Voluntary Care Scheme Office.
One service that will benefit from the funding is the music therapy offered by Richmond Music Trust at Hook Centre.
Head of music therapy at Richmond Music Trust, Andreas Rosenboom, says: "The multipurpose nature of the centre is really helpful to the people who use it for music therapy. It's a community place and the room we use is lovely."
Music therapy is an established psychological clinical intervention delivered by registered music therapists. Rosenboom, a music therapist for 25 years, says it is hard to find suitable rooms because of certain requirements including sound proofing and accessibility.
"The people we work with are all somehow compromised in terms of their ability to communicate feelings and interact with people," he says, "They are often experiencing isolation, but we believe everybody can express themselves musically if they've had musical training or not."
Rosenboom adds the pandemic affected the number of people attending the group sessions, but more people are starting to get involved. He says he hopes many more will due to Hook Centre's central location.
"From the centre we can offer music therapy to all ages. It could be a child with communication delays, an adult who has suffered a brain injury or an elderly person with dementia."
Some developments are still being considered
Other developments funded by the grant will include a 'mobile maker cart', featuring digital creative equipment, video game resources, and tablets.
According to Kingston Council, a Library of Things is being considered as another addition. This alternative library loans practical household tools and appliances to visitors. Others have opened across London in places such as Crystal Palace and Hackney Wick.
Councillor Herlinger adds: "This work is proof of our ability to bring quality services to all our communities and closer to our residents."
Kingston Council's library and heritage lead, Claire Robe, says the areas to improve were identified in workshops with local partners. She adds the council will be working closely with the community to discuss the best use of the improved space.
"The grant enables us to ignite the creative potential of our residents," says Robe, "It will provide space for our community to develop skills, share stories and connect with each other and the heritage of the borough."