Sky-high demand for puppies during the lockdown has left dog charities worried that many new pets could be abandoned when owners return to work and school.
The UK has been in lockdown since 23 March and with families at home, the demand for puppies has skyrocketed because many believe the conditions make now the perfect time to purchase.
"We are worried that people are doing this on impulse at the moment and not thinking about the long-term consequences of bringing a dog into your house," said Dr Sam Gaines, head of the companion animals department at the Royal Society for the Prevention of Cruelty to Animals (RSPCA).
The RSPCA has reported a 600 per cent increase in traffic on its online fostering and adoption pages during the lockdown.
The government-supported furlough scheme has been extended until October and the UK is expected to remain in some form of lockdown for the summer months at the very least.
Meanwhile, interest in the Kennel Club's online 'Find a Puppy' tool has increased by up to 180 per cent with some breeders waiting lists increasing from 100 people to 400.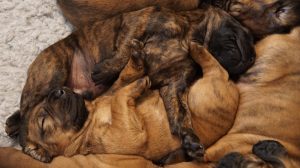 UK breeders and animal shelters cannot meet the current demand for puppies and dogs.
"We have a situation where demand is exceeding supply," said Bill Lambert Head of Health and Welfare at the Kennel Club, which operates the national register of pedigree dogs.
"Around Christmas, there tends to be a bit of a peak [in interest] but this is out of all proportion to that."
The government eased restrictions on 13 May to allow unlimited outdoor exercise making now seem like the perfect time to buy or adopt a puppy as a companion.
Gaines expressed concern that a lot of these new pets could be abandoned at the end of lockdown as one of the most common reasons for giving up a dog was a change in circumstances.
"These are uncertain times where we don't know what is going to happen over the next six months. So, we are bringing animals into our home at a time where things could change hugely," said Gaines.
A change in financial circumstances
The financial uncertainty surrounding COVID-19 also has the potential to create unfortunate dilemmas for many families as to whether they can afford to keep their new pet.
An Ocean Finance study showed that the UK's most popular dog, the cockapoo, costs an average of £2,000 to take care of in the first year and an average of £32,000 to take care of in its lifetime.
"Dogs live an average of 12 years and they cost a heck of a lot of money to look after… so we are worried that people are doing this on impulse and not thinking about the long-term consequences," said Gaines.
The Dogs Trust has re-issued its infamous 'A Dog Is For Life, Not Just For Christmas' statement in a press release rewording it to read: 'A Dog Is For Life®, Not Just For Lockdown.'
"Like Christmas, when people are at home more, they might think now is the perfect time to get a dog," said Dogs Trust chief executive Owen Sharp, in a statement.
"We're asking people to consider when the lockdown lifts how your life will need to change to accommodate your four-legged friend."
Permanent remote workplaces
However, COVID-19 has resulted in some businesses working remotely on a permanent basis.
New working conditions have meant Amy Irvine was able to adopt her new Border Collie puppy, Meg, without worrying about the future.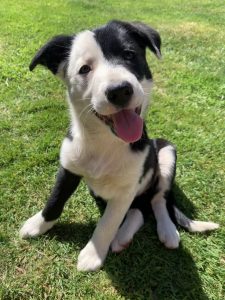 "[The COVID-19 lockdown] has shown workplaces that we can do our jobs at home and we don't need to have that office culture from Monday to Friday nine to five anymore," said Irvine.
"Now that I'm super flexible we were able to get a puppy because I'll be at home more."
Lambert explained that this UK shortage in puppies has led to customers sourcing pets from other countries.
The high demand for puppies in the UK could also result in criminal activity whereby puppies that are bred in poor conditions are illegally imported when they are too young to travel, said Lambert.
On Wednesday, Love Island celebrity couple Molly-Mae Hague and Tommy Fury announced that their imported four-month-old Pomeranian puppy had died six days after they brought him home.
"Obviously with a shortage of puppies in the UK we are concerned that people are now looking overseas and of course this has a big effect on welfare standards," said Lambert.
"Overseas countries don't necessarily have the same protections for animals and animals that are born in really poor conditions overseas are imported before they are old enough to travel."