The Ancient Market Place at Kingston hosted its third antiques and vintage market of the year on Saturday, October 21. Undeterred by the overcast skies, visitors streamed into the market to review the panoply of antiques, vintages, and collectible items on display across the 25 stalls.
The market was set up by ACVR events, an event management agency based in Surrey, whose aim is "to offer the public original, quality work from the best emerging artistic talent together with professional artists and makers".
The company organises such markets throughout the year in different boroughs across London making sure each location has a sense of history attached to it.
"I am passionate about these markets and deliberately choose such venues where people can have an immersive experience both in antiquing and experiencing the enriching environment that these historic locations offer,' said Jackie Edwards, founder of ACVR events.
Some of the items up for grabs included Victorian era furniture, vintage collections of timepieces and ceramics from the mid-1950s, retro cameras, nouveau figurines, endless options in jewellery, art decor and antiquated glassware to name a few.
Although such antique markets give people an opportunity to collect timeless possessions at a reasonable rate, for stall owners a good response depends on a number of factors including the type of event according to antiques dealer Paul Sturgess.
He said: "In one-off locations, most people are not conscious of what to buy, hence they drop by, browse, and move on. Whereas, at a dedicated fair–where visitors pay as much as £50 for an entry ticket, I can sell more items as they are visiting with the sole intention of buying."
A social hub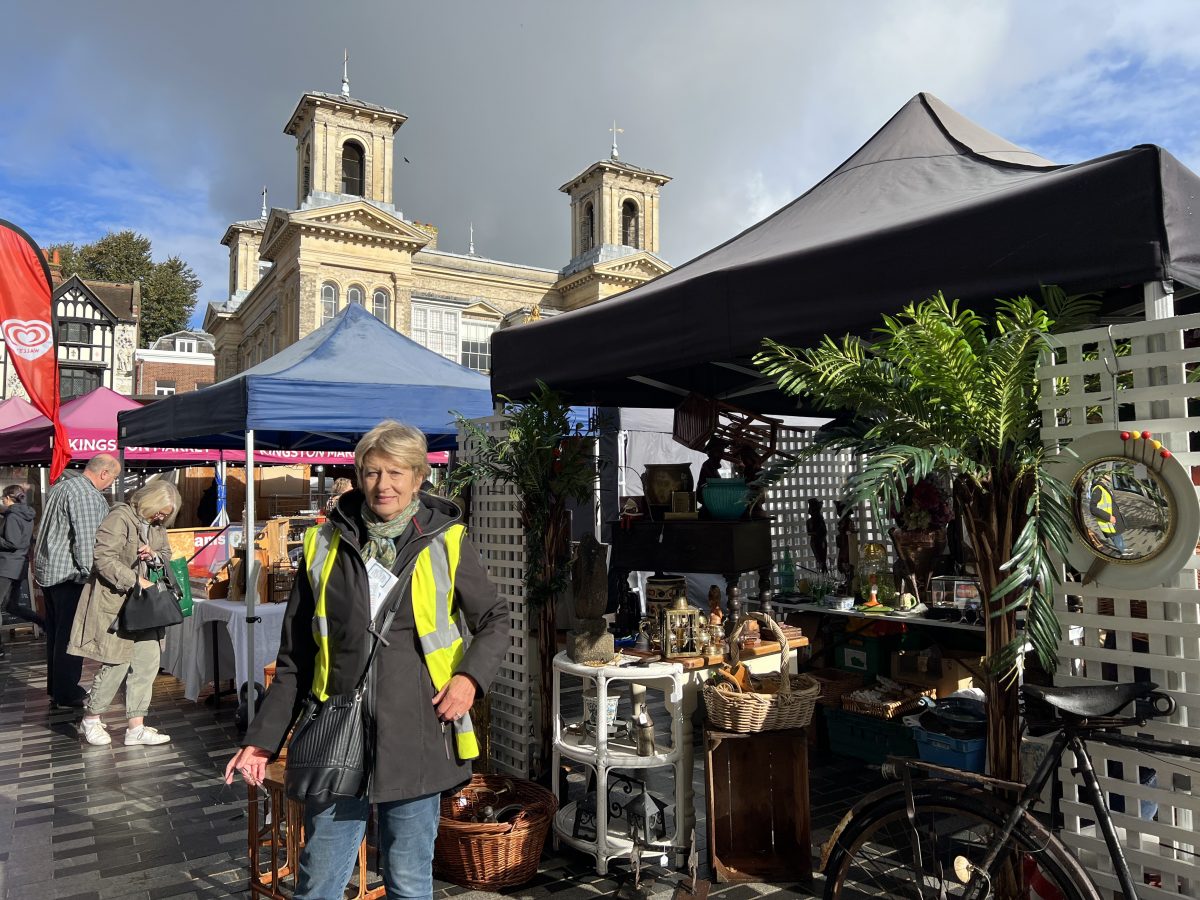 The markets offer more than just a shopping opportunity according to Edwards.
"When I worked in an art gallery, I saw people getting lost in front of an art display and burst out in tears due to the sheer emotive experience.
"It is that same principle with an antique market. It is tactile and emotional. I could buy an antique online but the experience of touching it and getting to know a little about it from the seller is what makes these markets special."
She said for families, time at the market was "like a lesson in history for the children".
The markets have proved popular. Mayor of London, Sadiq Khan, set up the London Market Board in 2017 dedicated to the support and thriving of local markets.
"Markets are deeply woven into the tapestry of English culture, and nowhere is that more true than here in London," he said.
Last year Khan pledged over £20m for London markets which he said were particularly important during the cost-of-living crisis as they offer a "lifeline" to many consumers by providing "affordable, fruit, food, goods and services".
He also said that there was an added benefit to markets in that, "you get to socialise. It is a community hub. Don't underestimate the importance of community cohesion, social integration but also making friends with London markets," he added.
Specialist events such as the antiques market also provide a boost for local businesses as they often bring additional visitors to the area.