It has been a hard year for the arts and entertainment industry, and specifically the music industry.
Covid-19 led to the closure of venues and many countries being in nationwide lockdowns. Artists were unable to tour or release music into a normal climate.
Artists have persisted through this challenging year. Here is a list of the top 10 female artists who have been succeeding throughout this testing year:
Arlo Parks
Singer, songwriter and poet Arlo Parks has been described as the "one to watch" by Billboard as well as being longlisted as a Breakthrough Act of 2020 in an annual BBC poll of music critics for the Sound of 2020.
In an interview with the Independent, Parks described her home environment which led to her openness in song writing.
She said: "We were always encouraged to talk about our feelings. That sense of transparency, that sense of unconditional acceptance, was instilled in me very young. I feel grateful because not everyone has that. There was nothing that was seen as too small or shameful to discuss."
Parks went on her first UK and European tour in 2020 during February and March with her discography of EPs. This was cancelled due to Covid-19.
Singles such as Black Dog, Caroline and Eugene were released throughout the year leading to growing attention and anticipation of her debut album.
Parks' debut album is set to be released on January 29 2021 and is titled Collapsed in Sunbeams.
Beabadoobee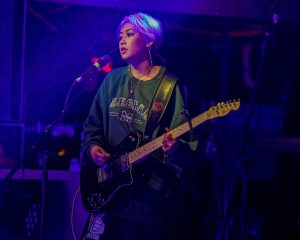 Beabadoobee is the stage name for Beatrice Laus. Laus is one of the most important up and coming female indie rock artists of today.
Laus kicked off the year winning NME's Radar Award, The 1975's Matty Healy presented her with the award before she performed She Plays Bass from her third EP.
In an interview with NME, Laus discussed her friendship with Healy. She said: "We both genuinely really like each other's music, and it's strange to say, but we both get excited by each other's work."
Bea supported The 1975 throughout their 2019 world tour and was on the bill for the 2020 tour until the tour was cancelled due to Covid-19.
This year marked the release of her debut album Fake It Flowers. The album made it to number three in the UK album charts.
Despite being born in 2000, the sounds of Fake It Flowers is fuelled with 90s nostalgia.
In an interview with The Boar, Bea discussed her connection to the 90s.
She said: "This is the time I'm most excited and inspired about… It's the music I connect with the most and the artists and records that have hit me the hardest. I enjoy that whole aesthetic, the films, the style, the icons it's brought to us."
Laus is booked for her second solo tour of the UK set to take place in 2021 to tour the release of Fake It Flowers.
Beyoncé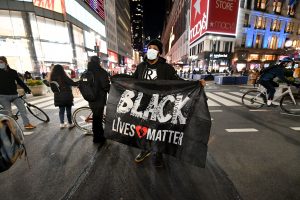 After the brutal murder of George Floyd, The Black Lives Matter movement was reignited.
In the summer of 2020, Beyoncé released the charity single Black Parade. All proceeds from the song benefit BeyGOOD's Black Business Impact Fund, which has helped nearly 250 Black-owned small businesses in need.
Black Parade is the most nominated song at the 2021 Grammy Awards, with a total of four nominations.
Beyoncé has become the sixth artist in Grammy history to receive Record of the Year nominations in three different decades: 2000s, 2010s and 2020s. Prior to Beyoncé, those who have hit this milestone include Paul Simon, Paul McCartney, Frank Sinatra, Barbra Streisand, and John Lennon.
Billie Eilish
This year started for Billie Eilish with the release of the latest Bond film theme song, which she and her older brother Finneas composed, titled the same as the film: No Time To Die.
Quickly after the release of No Time To Die, Eilish performed the track at The BRIT Awards as well as winning the International Female Artist award on the same night.
Across 2020, Eilish released multiple singles: My Future, No Time To Die, and the most recent, Therefore I am, all in the build-up to her highly anticipated next album set to be released next year.
Spotify ranked Eilish as Spotify's most-streamed female artist of 2020 – impressively this is without an album release.
On top of that, Eilish is up for two Grammys at next year's award show for both record and song of the year.
Celeste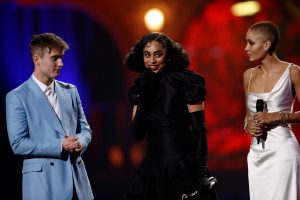 Celeste started the year off winning the 2020 BRIT Award for Rising Star.
Throughout 2020, she has released multiple singles such as La vie en Rose, Stop this Flame, I Can See The Change, Little Runaway, Hear My Voice, I'm Here and the latest single A Little Love.
A Little Love is the song featured in the British Christmas tradition: the John Lewis advert.
In an interview with Lorraine Kelly, Celeste said that the track was penned in 30 minutes. She said: "I think the day after we had a conversation about writing the song… I just wanted to write it as soon as possible, so I didn't get star struck by the opportunity."
Since 2017, Celeste has released two EPs 2021 sees her debut album release titled Not Your Muse.
Dua Lipa
This year marked Dua Lipa's second album release Future Nostalgia, which is nearly three years since her first self-titled album was released.
The pop-fuelled album went straight to number one and stayed there for four weeks.
The album already has had an impressive five top 10 hits Don't Start Now, Physical, Break My Heart, Hallucinate and Levitating.
Future Nostalgia has gained Dua six Grammy nominations including Album of the Year and Best Pop Vocal album, Dua tied with Taylor Swift and Rapper Roddy Ricch on six nominations.
Future Nostalgia had no collaborations, unlike her first album, but late 2020 saw Dua release Club Future Nostalgia which is an album full of all the remixes created from the original Future Nostalgia.
Dua's 2020 world tour was postponed twice due to Covid-19. In November, Dua staged the Studio 2054 livestream finally giving the concert experience of her album. The Independent confirmed that over 5 million people watched Studio 2054.
Haim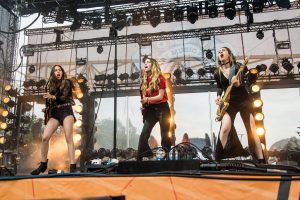 The indie-rock sister trio returned this year with their third album, Women in Music Pt. III, which includes singles such as The Steps and Don't Wanna.
The album reached number one in the UK charts proving Alana, Danielle and Este as relevant as ever since their first album, Days Are Gone which was released in 2013.
Shortly after the album was released, the band announced their One More Haim Tour which is set to take place across UK arenas in 2021.
Haim is up for two Grammys at 2021's award show, Women In Music Pt. III, is up for Album of the Year, and single The Steps for Best Rock Performance.
In an interview with Billboard, Danielle, eldest sister and frontwoman of the band discussed all the acts in the Best Rock Performance category being women.
She said: "We've said it before women make the best rock music and we'll say it again… And finally, it looks like people are listening."
Little Mix
Little Mix was back with their sixth album release this year titled Confetti, which also marks their ninth anniversary as a band.
Before the release of the album in late 2020, the girls teased Confetti by releasing multiple singles including Break Up Song, Holiday, Confetti, Happiness and Sweet Melody. The album reached number two in the UK album charts.
Spring 2021 will see Little Mix embark on a UK arena tour.
After the group was formed by the reality TV show The X Factor in 2011, 2020 saw Little Mix start their own BBC talent search show The Search, which put together new music groups. The winning act would join them on their 2021 Confetti UK arena tour. Boyband Since September won the show.
Leigh-Anne Pinnock confirmed the group are thinking about season two of the show, in an interview with The Sun. She said: "It's really hard to plan with the uncertainty of the time, it's a bit mad…But we're starting to have thoughts about season two of The Search."
Rina Sawayama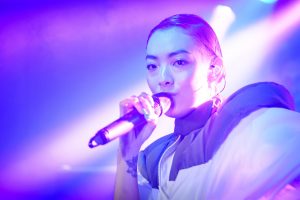 Sawayama released multiple singles across 2020 in the run-up to and after her debut album was released in April, titled Sawayama.
Billboard ranked the album at 20 within the Top 50 Best Albums of 2020.
Her sound follows a variety of genres: pop, nu-metal, rock, R&B and dance-pop to name a few.
Sawayama was at the centre of debate in 2020. She has lived in the UK for 25 years after her family moved from Japan.
In the summer, Sawayama tweeted about her ineligibility to be nominated for British music awards (BRIT Awards etc) as she does not hold British citizenship. The hashtag #SawayamaIsBritish started trending on Twitter in the UK.
In an interview with Vice, she said: "It was so heartbreaking, I rarely get upset to the level where I cry. And I cried. All I remember is living here. I've just lived here all my life. I feel like I've contributed to the UK in a way that I think is worthy of being celebrated, or at least being eligible to be celebrated."
Taylor Swift
Swift surprised fans with the sudden release of her eighth studio album this year titled Folklore, which Swift penned and recorded during her Covid-19 self-isolation.
The album had collaborations with artists Bon Iver, Aaron Dessner, and Jack Antonoff.
Swift used simpler, indie, folk, guitar-led sounds in Folklore compared to her previous 2019 album release Lover which was heavily pop-influenced.
Folklore broke the record for the number of first-day album streams by a female artist on Spotify.
Swift is up for six Grammy nominations during the 2021 award show. This takes Swift up to a total of 41 Grammy nominations across her career.
This year has seen Swift start to re-record songs from her first six albums in a bid to take control over her music following the sale of her master's (original recording) by talent manager Scooter Braun.
Braun's company, Ithaca Holdings, acquired Taylor Swift's label in 2019, giving Braun the rights to six of Swift's albums, spanning from her first 2006 debut album to her 2017 Reputation album.
This year, Braun sold Swift's masters onto private equity company Shamrock Holdings, for $300m.
Swift declined an offer by Shamrock Holdings to become an equity partner, on the grounds that Braun would continue to profit from her work.
December saw Swift yet again surprise fans with another album called Evermore. Swift posted about the surprise release on her social media.
She said: "To put it plainly we just couldn't stop writing songs."