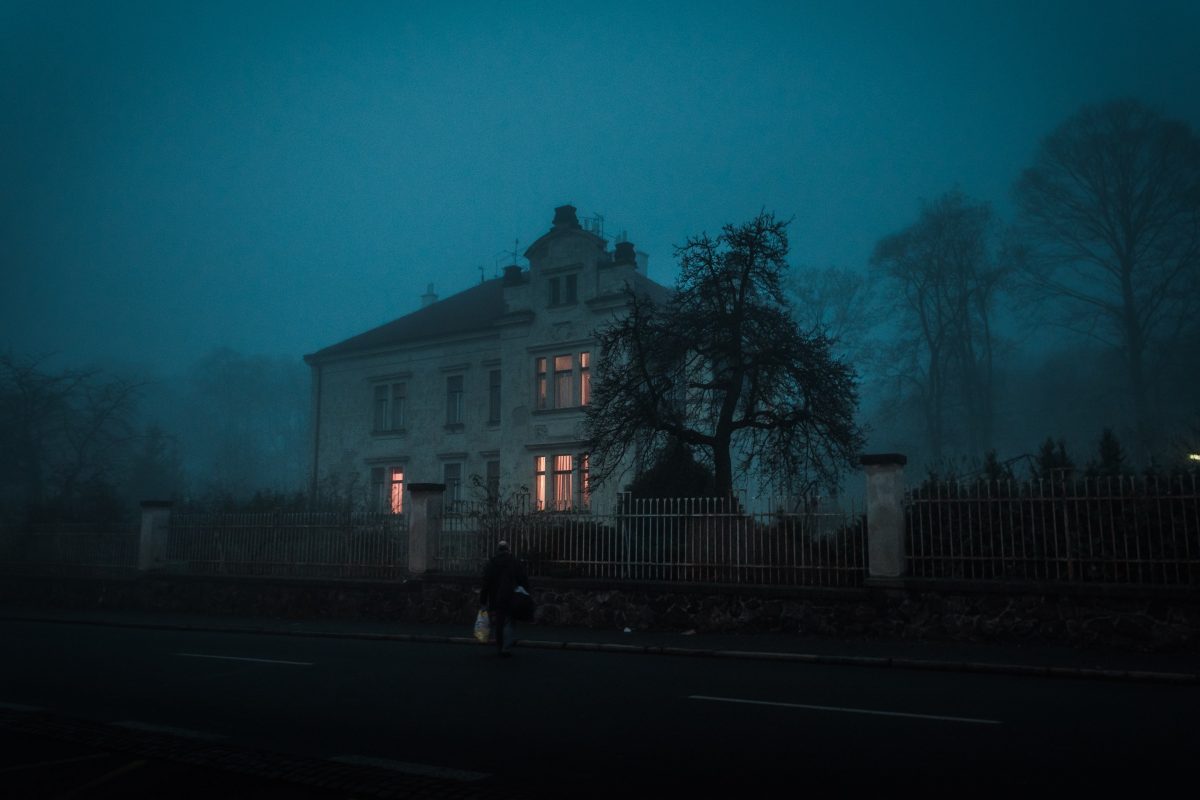 Halloween is just a few days away, pumpkins are ready to be carved and sheet ghosts are ready to take life – although this year's celebrations will be very different.
With the enforcement of Tier 2 restrictions in London, typical Halloween celebrations will have to step aside and make space for new Covid-safe ways of having fun. And what could be better than getting spooky under the comfort of your warm sheets watching some good old TV?
Here's a list of the 10 best ever movies and TV series to watch during this spooky season:
1. The Nightmare before Christmas
The most popular of all Halloween classics is the 1993 animated dark fantasy musical directed by Henry Selick and produced by Tim Burton.
The story revolves around Jack Skellington (the Pumpkin King), leader of the Halloween Town, who gets tired of the same yearly Halloween routine and decides to kidnap Santa and take over Christmas.
Voiced by Hollywood legends like Chris Sarandon and Catherine O'Hara, it's the perfect movie to watch on a family night with your little ones.
2. The Addams Family
Another light-hearted Halloween classic for all ages, is this 1991 supernatural dark comedy based on the cartoon created by Charlie Addams.
The film focuses on a peculiar, macabre aristocratic family which reconnects to a long-lost relative known as "Uncle Fester", who turns out to be the adopted son of a loan shark trying to steal the family's vast fortune.
The film was so successful that two others were made in the following years: "Addams Family Values" in 1993 and "Addams Family Reunion" in 1998 – just as much worth watching as the first one!
3. Friday 13th
On a very different tone, "Friday 13th" is an R-rated movie, based on a re-imagination of the first four horror movies from the 1980s.
It's the story of a man who saw his own mother being beheaded as a kid, and 30 years later on the same spot, he kills everyone in this way, apart from a young woman who resembles the image he has of his mother. A series of life or death adventures start from here for a group of young people trying to escape him.
4. Insidious
The movie, released in 2010, is the first instalment of the Canadian-American franchise.
It's a story of a couple whose young son falls into a coma and gets possessed by a variety of entities from an astral dimension.
The movie was made with a budget of 1.5 million dollars and made over 99.5 million dollars in the box office.
5. The Haunting of Bly Manor
This series is a supernatural horror drama which premiered on Netflix earlier this month, on October 9. The series is composed of nine episodes, running for 46 to 66 minutes each.
It's a mind-blowing story of a young American governess hired by a rich London barrister to take care of his young niece and nephew at the Bly Manor, a mansion in the English countryside.
Before taking the job, she was made aware there was a catch. When she arrives, a series of eerie events happen at the property.
6. Ratched
Ratched is a psychological thriller, created by Evan Romansky, that premiered on Netflix on September 18. It's composed of eight episodes, each of them 45 to 62 minutes long.
It's the story of an asylum nurse, Mrs Ratched, who back in 1947 moved to Northern California to seek employment in a psychiatric hospital which was carrying out innovative experiments on the human mind.
She presents herself as a perfect nurse, while the truth is she's infiltrated the hospital to save her brother, who is on death row.
The star of the production is Sarah Paulson who plays the nurse Mildred Ratched.
7. Orphan
The 2009 film is a psychological horror, based on the story of a couple, who decide to adopt a nine-year old Russian girl from an orphanage after the death of their stillborn child. Everything gets very spooky after that.
8. Hubie Halloween
This comedy horror, which was released on Netflix on October 7, was written by Adam Sandler, who also plays the main character.
The film is about Hubie Debois, a delicatessen employee, constantly ridiculed by his fellow citizens of Salem, Massachusetts. Hubie volunteers as the town's official "Halloween Helper", and finds himself in a situation where he has to save his town from a kidnapper.
9. Silence of the Lambs
This classic 1991 psychological horror is about a young FBI trainee, Clarice Starling, played by Jodie Foster who is assigned to catch a serial killer, known as "Buffalo Bill", who beheads women and removes the skin from their corpses.
She is required to interview a former psychiatrist, imprisoned cannibalistic serial killer Hannibal Lecter played by Anthony Hopkins, whose insight could help identify Buffalo Bill.
10. Contagion
Last but not least Contagion, a film that in these times of crisis almost feels like our reality.
The film is about the spread of a deadly virus, transmitted by air, and the efforts of many medical researched and public health officials trying to identify and contain the respiratory disease.
The 2011 movie, directed by Steven Soderbergh features an exceptional cast of actors such as Marion Cotillard, Matt Damon, Jude Law, Kate Winslet and Gwyneth Paltrow.