A maths teacher from Kingston upon Thames has been shortlisted to receive the Global Teacher Prize 2020, thanks to his outstanding learning portal for students available worldwide.
Dr Jamie Frost, who teaches maths at Tiffin School, is among the ten finalists shortlisted for the worldwide teaching prize, which comes with a $1 million award.
He said: "It's a great feeling to be among the Top 10. And if this is the end of the road, then I'll be very satisfied to get this far."
Frost, who previously won the Microsoft Research Prize for the best undergraduate dissertation at Oxford University, earned his nomination for his free online learning portal, 'DrFrostMaths'.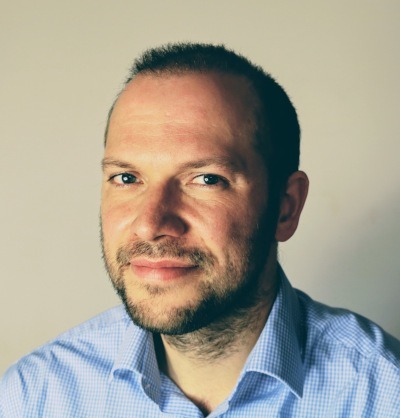 To date, Dr Frost's learning portal has reached over seven million users a day, and it is used by more than a half of UK secondary schools.
His dedication to his work has already won him a prize. In 2018 he won the Pearson Teaching Award for Outstanding Use of Technology in Education, which again was due to the high-quality content he shared on his online learning portal.
"Dr Frost Maths started in my teacher training year from September 2012," Dr Frost said. "It initially started as a 'teaching blog', where I'd also post the lesson resources I had created.
"After a few years, these resources had become very popular, and I eventually turned my attention to extending the site to an online platform where teachers could set and monitor maths work, and students can also practise independently."
Thanks to the success of "Dr Frost Maths", he is now the only British teacher to be shortlisted for the final stages of the Global Teacher Prize Award 2020 out of the 12,000 initial nominations.
Dr Frost is planning to use the $1 million prize to expand his platform. He said: "I note that $1 million is split across 10 years, so I am seeking additional funding either way, which will enable me to employ programmers and so on.
"There are two major ways in which I'm expanding. One to extend my global reach to cater for overseas schools beyond British international ones, and the other is to extend into other subjects such as Physics, Chemistry and Biology.
"I am in the planning stages of setting up as a charity. I've never intended to profit from my website, and in fact turned down interest from major publishers, including one last week."
He continued: "My real focus is for the platform to be used by as many schools and students as possible regardless of their income."
The prize is run in partnership with the United Nations Educational Scientific and Cultural Organisation (UNESCO), and the final winner will be announced December 3 2020. The ceremony hosted by Stephen Fry will take place in the National History Museum in South Kensington.