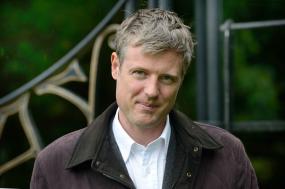 Zac Goldsmith has said he will not keep the 11% pay rise for MPs that has been announced for after 2015.
He joins many other MPs in rejecting the pay rise that will increase MPs' salaries to £74,000.
However, he said that, as he is "in a fortunate personal position", he "would not judge others in Parliament for taking a different view".
The pay rise has been announced by the Independent Parliamentary Standards Authority (IPSA) who were tasked with setting MPs' pay and expenses after the expenses scandal.
Mr Goldsmith has promised to donate the money to "local causes".
Image courtesy of Anne Katrin/REX