1. Justin Timberlake – The 20/20 Experience (CT)
2013 was the year of Justin Timberlake, who came back to feed our ears for the first time since 2006 after focusing on a film career.
Suit & Tie was something completely different but got everyone right back into the JT groove with its smooth brass and quality Jay Z addition. Mirrors confirmed what we had already guessed: our generation's King of Pop was back.
The 20/20 Experience was a brilliant album with gems strewn throughout: Pusher Love Girl started with a catchy and sexy RnB beat, Strawberry Bubblegum stripped it back, and the in-between tracks were not just fillers.
Timberlake also experimented with extended song lengths, which put some people off but more often than not actually added something to the song.
Just as we thought we'd received our fill of recorded Timberlake for the year, he began teasing The 20/20 Experience – 2 of 2. Take Back The Night felt as close as we'd get to new Michael Jackson music, and TKO brought back the Timbaland flavour that characterised FutureSex/LoveSounds. With other, sultrier tracks showing the darker side of an established relationship, this created a double dose of Timberlake that was all the better for the surprise element.
What a year this has been. I'm so thankful for all of it. You guys/gals make me work harder and strive to be better. 2 #1's?! #bestfansever

— Justin Timberlake (@jtimberlake) October 9, 2013
2. Franz Ferdinand – Right Thoughts, Right Words, Right Action ​(CT)
Love Illumination has to be the catchiest rock single in years – possibly since Franz Ferdinand's magnum opus, Take Me Out – and its incorporation of a brass sound is just the cherry on top.
The rest of Right Thoughts, Right Words, Right Action happily takes its lead from this bombastic single. Right Action and Bullet are particularly fun romps, with Stand On The Horizon and Fresh Strawberries taking the tempo down a notch and giving us some room to breathe.
The album is short at only 35 minutes long but it lends itself to being put on repeat for hours on end. Fans will be singing along to its ditties on pride, perspective and love.
@Franz_Ferdinand new record is amazing. While everyone else is making limp, try hard music they've brought 2007 back. Love it ✌️

— boy in the band (@aleclarkinriley) December 6, 2013
3. Arctic Monkeys – AM ​(CT)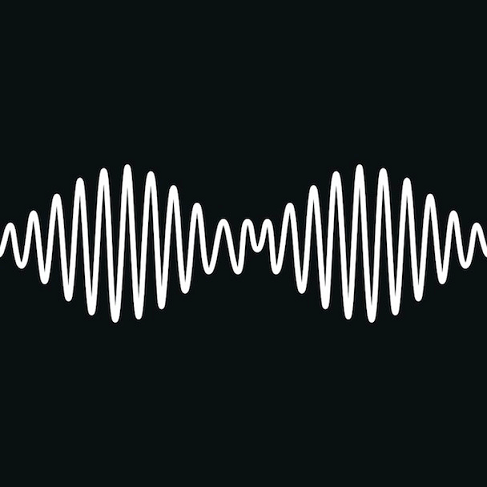 After Arctic Monkeys' phenomenally acclaimed Glastonbury performance this year, hype was even higher for their fifth album and it lived up to every word.
Queens of the Stone Age's Josh Homme makes an exciting addition on Knee Socks and it adds a funk edge to a straight-laced rock album that is already tinged with an RnB Dr Dre beat.
Singles R U Mine?, Do I Wanna Know? and Why'd You Only Call Me When You're High? are all foot-stomping anthems that are catchy and easily the most innovative and interesting releases the rock world has recently seen. The rest of the album contains a wider range of tone and emotion, but the whole package is undoubtedly a winner.
4. Kanye West – Yeezus (EM)
Love him or loathe him, Kanye West did it again in 2013. Aggressive, frustrated, fearful and at times beautiful: Kanye made it his mission to take his human emotions, amplify them 1000 times and then turn them into audio form. And that's what earnt Yeezus the respect of the likes of Paul McCartney, Noel Gallagher and the late great Lou Reed.
Who else is capable of mixing distorted soul samples with banging trap beats and juxtaposing a Nina Simone song about lynchings with a ballad in autotune about the perils of lust for money? And then making that all work together in harmony?
I might have to whisper it but Yeezus is the work of a creative genius.
"It's so beautiful, it makes me so emotional, it brings tears to my eyes." –@loureed on @kanyewest's #Yeezus: http://t.co/ev9yLhzxPE

— The Talkhouse (@the_talkhouse) July 2, 2013
5. Vampire Weekend – Modern Vampires of the City (G H-G)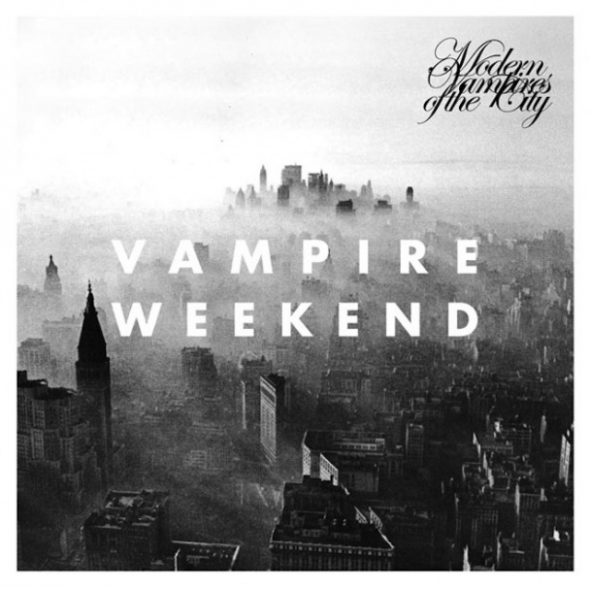 From Modern Vampires of the City emerged a darker, more mature Vampire Weekend. The African-influenced sound that defines them has been reduced in favour of experimental elements like pitch shifting and orchestral backgrounds with stunning success. The bouncy, party-rock track Diane Young meets a standard similar to Arctic Monkeys' I Bet You Look Good on the Dancefloor. Singer Ezra Koenig's vocals have also matured; the desperate vocals in the peak of Hannah Hunt and the soft, mysterious vocals of Step show growth in his ability to convey emotion.
The lyrics are vague, but personal and refined enough for the listener to be able to internalise them with their own personal meanings. The album easily becomes yours. Every song on this album can stand alone but, as a whole, the album gives us a picture of a band whom age and experience have only made better.
6. Tom Odell – Long Way Down​ (CT)
Tom Odell's Long Way Down seems to have become such an integral part of our background life that it feels like it's been around much longer than just since June. You particularly would not have been able to escape Another Love this year, but for good reason as it is a pure piece of piano-driven, heartbroken emotion.
The rest of the album stands successfully behind the famous song though, with sensitivity positively spilling out of Odell and his piano. Even the usual filler songs feel relaxed and intimate. Odell is definitely one of the outstanding newcomers of the year.
7. The Weeknd – Kiss Land (EM)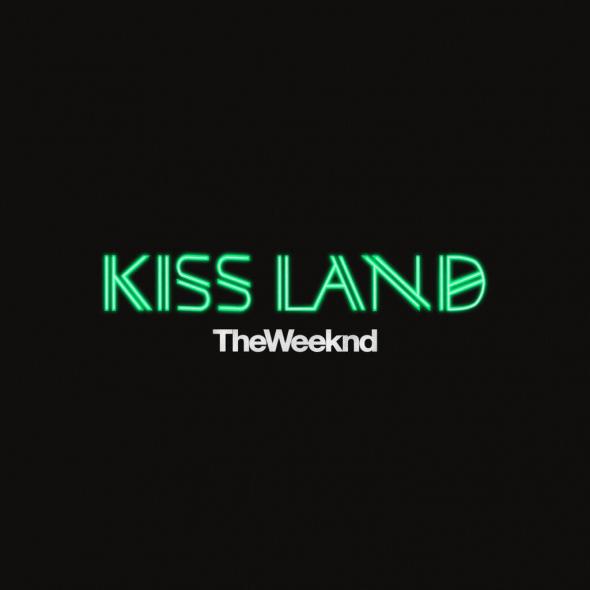 The Weeknd's downright creepiness should make you want to avoid his music; however, Kiss Land had much the opposite effect. The album showed off his enigmatic talent, with a dark and mysterious vibe previously alien to the world of RnB, allowing him to stand out from the crowd.
On Belong to the World, he sings "I'm not a fool, I just love that you're dead inside." And indeed, that strange, almost perverse feeling matched by outstanding production and a wide vocal range gave Kiss Land one of the most addictive sounds of 2013.
8. Paramore – Paramore ​(CT)
After two founding members left in 2010, Paramore were weakened and went through a very dark time. Luckily for us, they defiantly came back with their best album in years, and their new self-titled release (named so to confidently pronounce their return) brought pop-punk rock back.
Although it may not have garnered as much attention as most on this list, Paramore is skilfully put together and contains some solid guitar-based pop songs with attitude (Now, Ain't It Fun) as well as more subtle emotion-raisers (Future, Hate To See Your Heart Break). The power and conviction behind the songs, especially live, makes it the perfect album with which to sing away your troubles.
9. Goldfrapp – Tales Of Us (G H-G)
Goldfrapp's sixth studio album, Tales of Us, is more a soundscape than an album. Every song but one is given a proper forename (Annabel, Laurel) and tell stories of seduction, death, or personal tragedy. The music is stripped-down, the breathy, soft vocals of Alison Goldfrapp accompanied by a single acoustic guitar or piano. The ethereal sound and equally dreamy lyrics give the listener a feeling of quiet melancholy, something you might feel not just watching, but actually stepping into, a David Lynch film.
The only track reminiscent of Goldfrapp's dance-music heyday is Thea, similar to Bjork's Human Behaviour in sound, but less upbeat. Goldfrapp admitted in an interview with The Independent that she "went a bit nuts watching films, and reading books. I just love that immersion into a whole other world, and getting lost in characters, and that's what I wanted with these songs." It worked very successfully.
10. Jai Paul – Jai Paul (EM)
This one's a left field choice mainly because it still hasn't been officially released. However, the album leak in April sent Jai Paul viral and turned out to unveil some of 2013's best music.
Tracks including Str8 Outta Mumbai, Genevieve, Jasmine and BTSTU show off his song writing ability and talent for creating great melodies. The leak's low-fi nature seemed to have charm of its own, and together with Jai Paul's falsetto vocals, produces a distinctive smooth sexy vibe. While toeing the line between alternative pop, RnB and a variety of influences, Jai Paul has successfully found his own unique sound and is certain to go far.