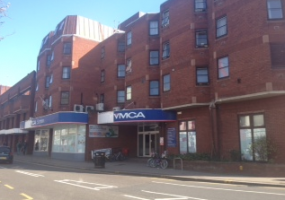 YMCA London South West's Get On Track programme has now launched with the aim of enabling personal development in young people.
The employability programme was designed to create opportunities for disadvantaged young people between the ages of 16 and 25 in Kingston and Merton and help them work towards sports participation, training, education, volunteering and employment.
Gina King, director of health and wellbeing at YMCA London South West, said: "As the YMCA is working in partnership with the Dame Kelly Holmes Legacy Trust, we are able to look at the whole person and encourage positive choices and healthy living."
Get On Track, first implemented by YMCA London South West in 2013, was also intended to increase the confidence and self-belief of its participants, to create better communication and teamwork skills to help boost future aspirations.
Dylan Myers, who participated in the programme last year and is now training to be a fitness instructor, said: "Taking part in Get On Track really changed my life. It gave me a sense of direction and focus and after I took part I knew more about what I wanted to do with my life and what I had to do to get there."
Participants in the Get On Track programme will receive ongoing mentoring support from world-class Paralympic athletes; New Zealander Tim Prendergast, a middle distance runner, and British Paul Efayena, a weightlifter in training for the 2014 Commonwealth Games and the 2016 Paralympic Games.
Local businesses are encouraged to get involved with the programme by offering work placements, apprenticeships or mock interviews to help participants build experience.
Image courtesy of Julia Faurschou.