The chief executive of Cancer Research UK, Michelle Mitchell, has welcomed the government's calls for a "war on cancer" but warned on this year's World Cancer Day that as a country we "seriously needs to up our game".
"The hard truth is that we are nowhere near world class cancer outcomes and as a country we need to seriously up our game," Mitchell said.
"We're now not making progress fast enough and we face the real risk that hard won progress in cancer survival could reverse."
This statement came as health secretary Sajid Javid announced a call for evidence on World Cancer Day in a speech at the Francis Crick Institute.
He said: "It is time to declare a national war on cancer, which is the biggest cause of death from disease in this country.
"That's why I've published a call for evidence to inform an ambitious 10-Year Cancer Plan to make the country's cancer care system the "best in Europe".
The new call for evidence constitutes a request for ideas and evidence on which the government can build, and will run for eight weeks.
Individuals, professionals, and organisations are invited to participate in the call for evidence.
The call for evidence is part of a 10-Year Cancer Plan which will set out how the UK will lead the world in cancer care. This plan is set be announced in full in summer.
Mitchell said that Sajid's call for evidence is welcome as an ambition, but that the government will be judged on deeds not words.
She said: "We shouldn't be satisfied as a country with the cancer patients' current care. Far too many lives are shortened by the disease. Progress was slow before the pandemic, but now we risk it stalling altogether – or worse still, going backwards.
"The rhetoric of 'war' is understandably not favoured by many affected by cancer. But if the Secretary of State's 'war on cancer' means faster diagnosis, better treatment and a better future for the millions of families affected by cancer each year? Then, we're all in."
Clearing the cancer backlog
A report from the Institute for Public Policy Research (IPPR) revealed that during the pandemic 369,000 fewer people than expected were referred to a specialist for a suspected new cancer diagnosis, and 19,500 people who should have been diagnosed have not been diagnosed due to missed referrals.
The report also warned that it would take until 2033 to clear the backlog of patients across the cancer care pathway even if hospitals could achieve five per cent more treatment and procedures than before the pandemic.
If that figure could be pushed up to 15 per cent, backlogs could be cleared by next year.
IPPR senior research fellow Chris Thomas said: "The impact of the pandemic on cancer services cannot be disassociated from the political and policy decisions that came before it.
"Years of austerity ripped the resilience out of cancer care, limiting our diagnostic capacity and reducing our ability to prevent people getting cancer in the first place.
"The government must live up to their 'build back better' rhetoric and not just return us to the stagnating cancer survival rates seen pre-pandemic."
IPPR has warned that due to the 'missing patient backlog' there will be thousands of people for whom it will now be too late to cure their cancer.
The number of cancers diagnosed while they are still highly curable (stage one and two) fell from 44 per cent before the pandemic to 41 per cent last year, according to IPPR.
IPPR research fellow and NHS doctor Dr Parth Patel said: "Clearing the cancer care backlog before the next general election looks unlikely with the way the NHS is currently resourced, staffed and organised.
"The government has pledged to improve cancer survival in this country, which lags far behind most similar countries. That will take investment in diagnostic kit, immediate and long-term plans to expand the workforce and much bolder policy on prevention."
In the UK, there are three million people living with cancer. That number is predicted to rise to 3.5 million by 2025, 4 million by 2030 and 5.3 million by 2040, according to Macmillan Cancer Support. The increase is partly due to the UK's growing and ageing population.
World Cancer Day in London
On February 4, The Palace of Westminster was lit up to mark World Cancer Day and to celebrate Cancer Research UK'S 20th birthday.
The theme of this World Cancer Day was "closing the gap in cancer care" in access to cancer prevention, diagnosis, treatment, and care.
The day is a global uniting initiative of the Union for International Cancer Control (UICC) in an effort to create more awareness of cancer and those affected by disease.
Kingston residents can still show their support for World Cancer Day by buying a "unity band" at the Cancer Research UK shop on Fife Road. The wristband can be worn in memory of a loved one, to celebrate people who have overcome cancer or in support of those going through treatment.
Residents can also put unwanted clothing, accessories, homeware and books to better use. All donations will help to fund Cancer Research UK's work.
Spokesperson for Cancer Research Lynn Daly said: "They may seem small things but donations all add up to more funding and more resources to help us beat all 200 types of cancer sooner.
"This past year proves, more than any other year, the value of investing in science and medical research. Every day we see the benefits of research we've previously funded being realised, helping people live longer and healthier lives."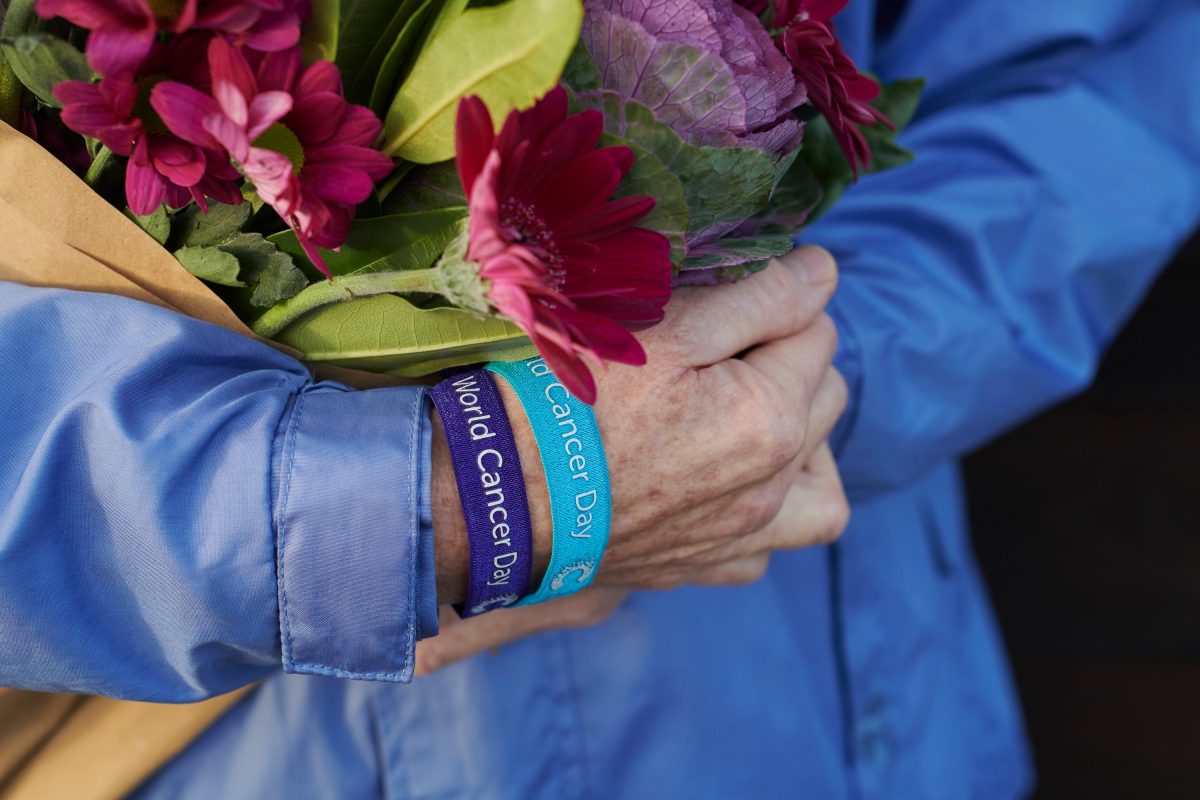 Cancer Research UK said that every four minutes, someone in the UK dies from cancer.
The charity supports research into all aspects of cancer through the work of over 4,000 scientists, doctors and nurses. It spent over 421 million pounds on ongoing research activity in 2019/2020, according to the annual report and accounts.
Closing the gap
On World Cancer Day, UICC also announced the launch of a new three-year campaign that focuses on tackling barriers, socioeconomic factors, stigma, and discrimination.
These barriers lead to wide discrepancies in the risks of developing and surviving cancer and prevent people around the world from accessing the cancer care.
President of the UICC Anil d'Cruz said: "Disparities exist within most countries due to discrimination or assumptions that encompass age, cultural contexts, gender norms, sexual orientation, ethnicity, income, education levels and lifestyle issues.
"These factors potentially reduce a person's chance of surviving cancer – and they can and must be addressed."
Mitchell from Cancer Research UK added: "In England, people from poorer areas are 50 per cent more likely to be diagnosed through emergency routes like A&E than people from the richest areas, rather than being diagnosed through primary care.
"When it comes to cancer care, if you live in the worst-performing regions in England you're more than twice as likely as patients in the best-performing regions to wait longer than two months for treatment, even if you've had an urgent referral for suspected cancer."