The 2020 US Elections is just around the corner, with Americans taking to the polls to decide whether they wish to have another four years of a Donald J. Trump presidency, or if they want former Vice President Joseph R. Biden to take over the White House.
This election is occurring during unprecedented times, with the Coronavirus refusing to slow down – something that is sure to have a profound impact on whether if people vote, and if so, how.
The presidency is not the only thing on the ballot, however, as Americans will also be voting for who they wish to send to the both the Federal House of Representatives and the state legislatures.
In addition to this, a third of the electorate will be voting on who they want as their Senator.
So here are three factors to keep an eye on come election night.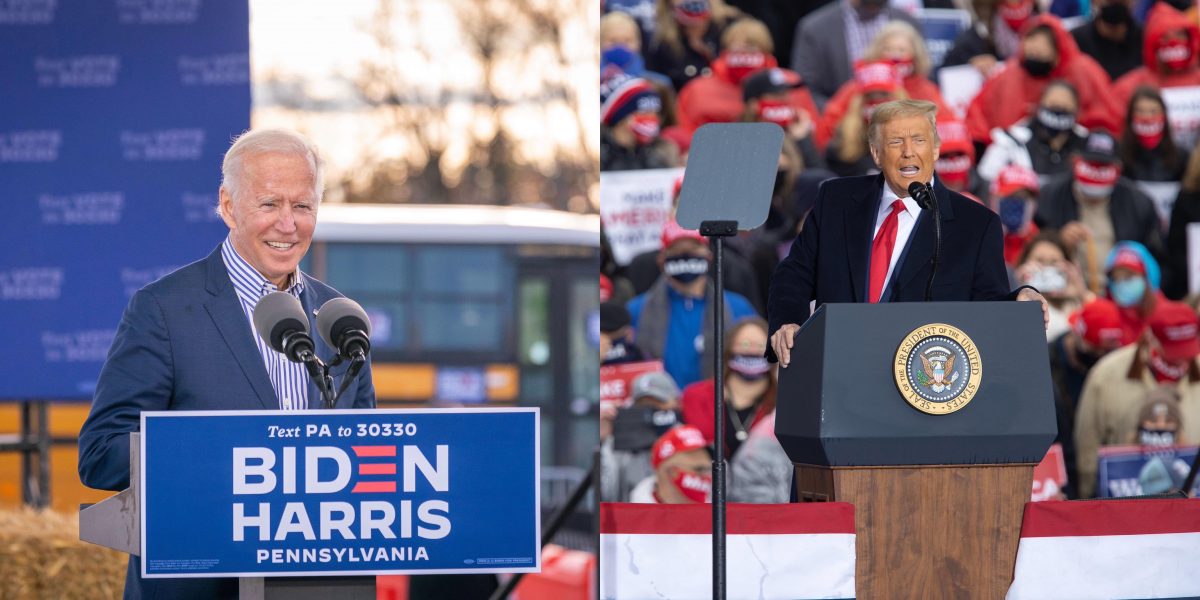 The Swing States
According to most opinion polls, Biden currently holds a double-digit lead over Trump nationwide.
National polls are a good way of indicating the national mood towards each candidate but, they serve almost no predictive purpose as to who will take the White House – remember, in 2016 Hilary Clinton had almost two million more votes than Trump.
What matters is the electoral college, and for a candidate to win the presidency, it will take them winning 270 of the 538 Electoral College votes.
The number of electoral votes a state gets is equal to the total number of its senators and representatives in Congress, meaning each state gets at least three electoral votes. Seven states have the minimum number of electors.
Certain states, such as California, New York, Alabama and Oklahoma, are all but guaranteed to vote in a particular way.
Instead, it will most likely come down to the handful of swing states, with both candidates knowing that they must win a certain number of these to emerge victorious.
Some of the states, such as Ohio, Pennsylvania and Wisconsin, have been swing states for much of modern American history, but other states that before this election would never have been considered 'in-play', are up for grabs, such as Arizona, Georgia and North Carolina.
Below is a table of the 15 states which according to the data and opinion poll analysis site FiveThirtyEight, are the key swing states.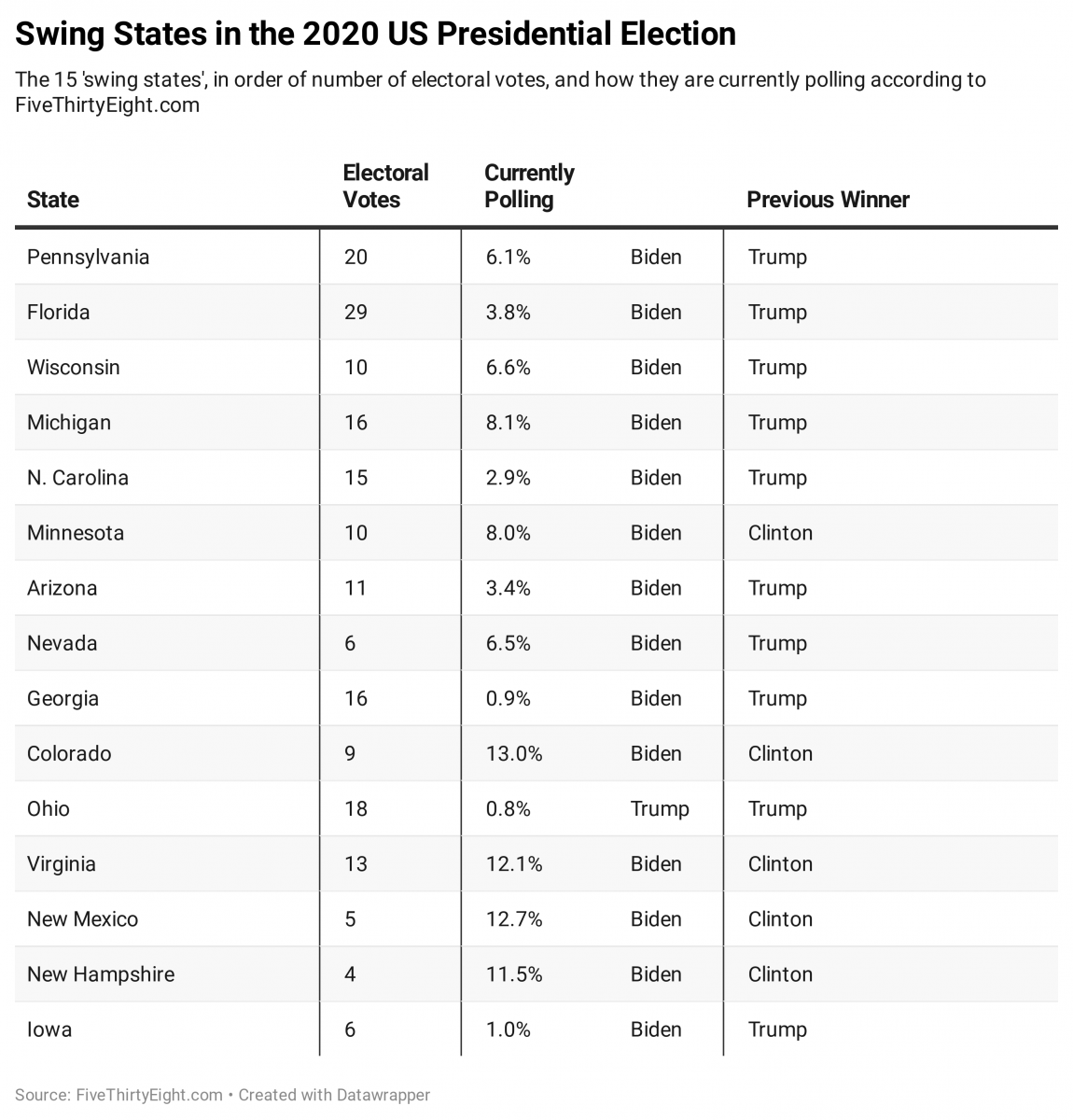 The table clearly shows that in Biden is favoured in every state except for Ohio, where Trump is leading in the polls by only a small margin. The top five states by electoral vote count were all won by President Trump in 2016, which indicates just how crucial they are for victory.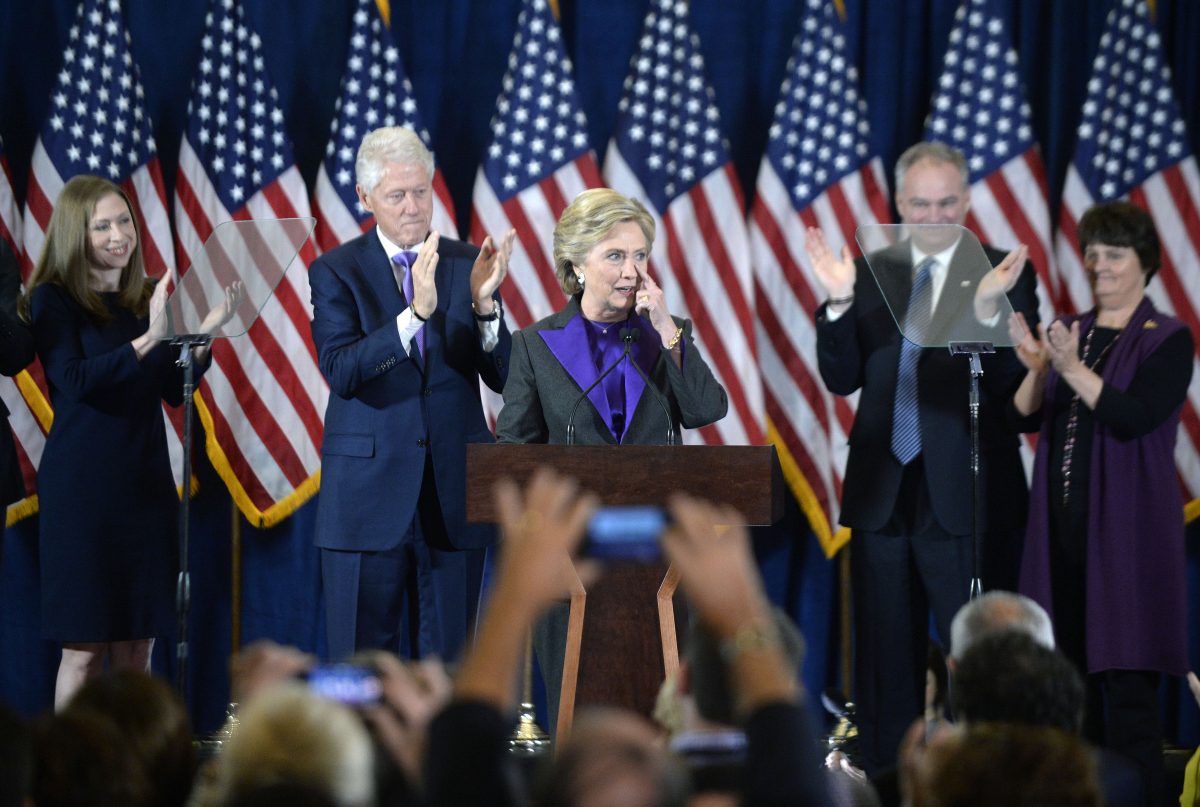 In 2016, the coup de grâce for the Clinton campaign came at approximately 2.30ET when Trump won Wisconsin, giving him 10 electoral votes that put him over the 270 electoral threshold.
This year could be much different.
With coronavirus cases spiking across the nation, a record number of people are expected to vote before November 3 by opting for postal votes, with over 60 million votes cast already, which amounts to over 40 per cent of the total votes in the 2016 election.
As a result, election experts suggest it may take several days – possibly weeks – for the outcome to be determined.
This is because several of the swing states allow ballots to be sent in late, with Pennsylvania and North Carolina requiring ballots be received by November 6, Minnesota and Nevada by November 10, and Ohio by November 13.
As states like Pennsylvania, Minnesota and Ohio are unlikely to declare a winner on election night, it is useful to know which states are likely to declare on election night, and how they impact a candidate's chances of winning overall, as well as the chances of the candidate in other states.
The electoral map tool on FiveThirtyEight.com is excellent for this.
Using this tool, it is clear that the main state to keep an eye on is Florida, with its 29 electoral votes.
According to FiveThirtyEight's model, should Trump win the Sunshine State, his chances of winning the election jump up from 12 per cent to 35 per cent.
Whilst Biden is still favoured in that scenario, the nation would have to wait until the results of Pennsylvania, Michigan (another early-vote state) and Wisconsin are announced before it could be determined who has won.
Should Biden win Florida, however, according to FiveThirtyEight that would give Biden a more than 99 per cent chance of winning overall.
As you can see, Trump's path to the White House runs almost exclusively through Florida.
The Courts
What is going to happen between the polls officially closing and the result being announced is anyone's guess but the Trump campaign's regular attacks on mail-in voting suggest he may be unwilling to concede the election even if the result appears to be wrapped up.
Whilst a concession by the losing candidate is not a requirement, it is standard election decorum.
There are suggestions that Trump may even dispute the results of the election and demand a recount or possibly even take legal action, similar to what happened in the 2000 Presidential Election between Republican George W. Bush and Democrat Al Gore.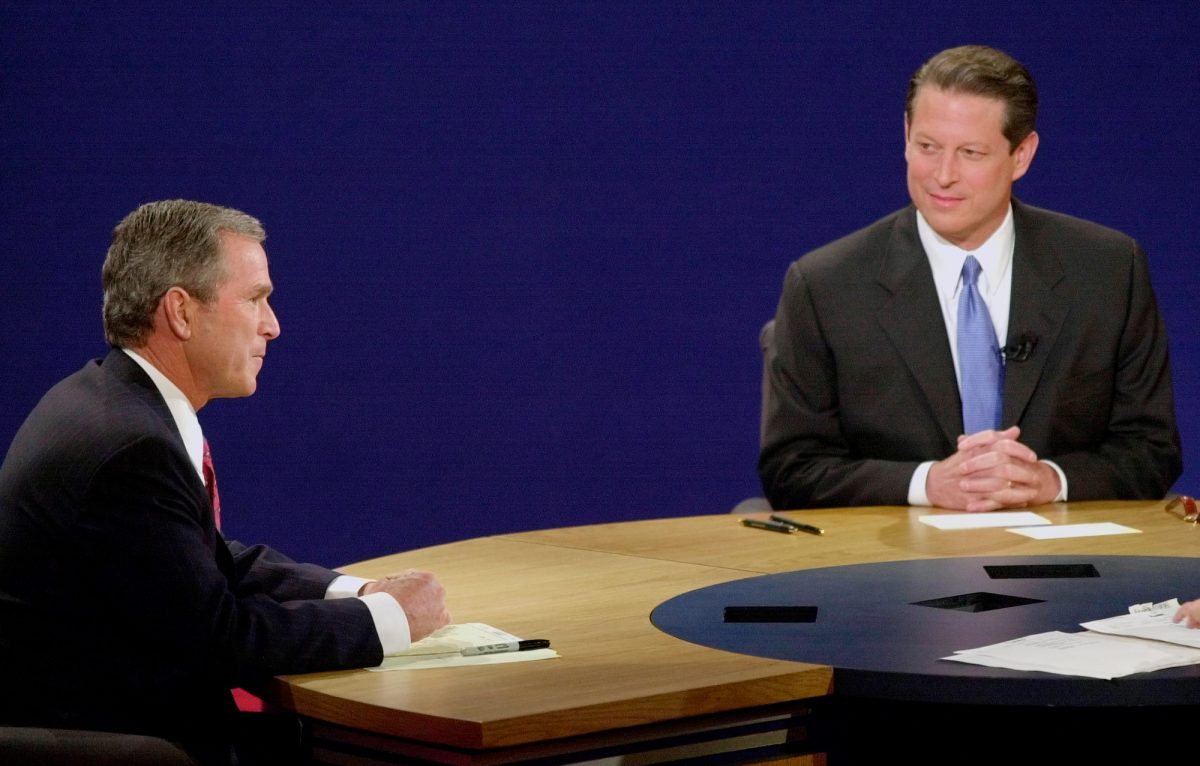 In the 2000 election, Bush was reported to have won Florida by a margin of less than 0.5 per cent of the votes cast, which by state law triggered an automatic recount.
A legal battle ensued between the two presidential candidates, and the Florida Supreme Court ordered a statewide manual recount, however, after Bush appealed to the Supreme Court, the court stayed the recount by a vote of 5-4 along partisan lines, in Bush v Gore.
This unprecedented intervention handed the presidency to Bush.
The 2020 election could end up on a similar path as the 2000 election, with Supreme Court ruling on Monday night by a margin of 5-3 along party lines that in Wisconsin any ballots received after the polls close, even if they are post-marked before election day, will not be counted.
In his concurrence of the ruling, Supreme Court Justice Brett Kavanaugh seemingly drew the line in the sand for how the Supreme Court would consider any post-election lawsuits disputing the result.
Kavanaugh, who was the second of President Trump's three nominations to the Court, wrote that there is a need "to avoid the chaos and suspicions of impropriety that can ensue if thousands of absentee ballots flow in after Election Day and potentially flip the results of an election".
Justice Kavanaugh, who worked on the Bush team in Bush v Gore, also endorsed former Chief Justice William Rehnquist's concurrence in Bush v Gore an opinion that was deemed too radical by the court in 2000 and, was subsequently rejected.
Kavanaugh's stance appears to set a new precedent, with him seemingly adopting the Trump campaign's view that "late-arriving ballots open up one of the greatest risks of what might…destabilise the election result".
According to Kavanaugh: "Should the apparent winner the morning after the election end up losing due to late-arriving ballots, charges of rigged elections could explode."
There could be an extremely messy string of events after polls close, for which there is no precedent, and so what exactly will happen is anyone's guess, but the likelihood of Trump graciously conceding to Biden, without first taking legal action, seem slim.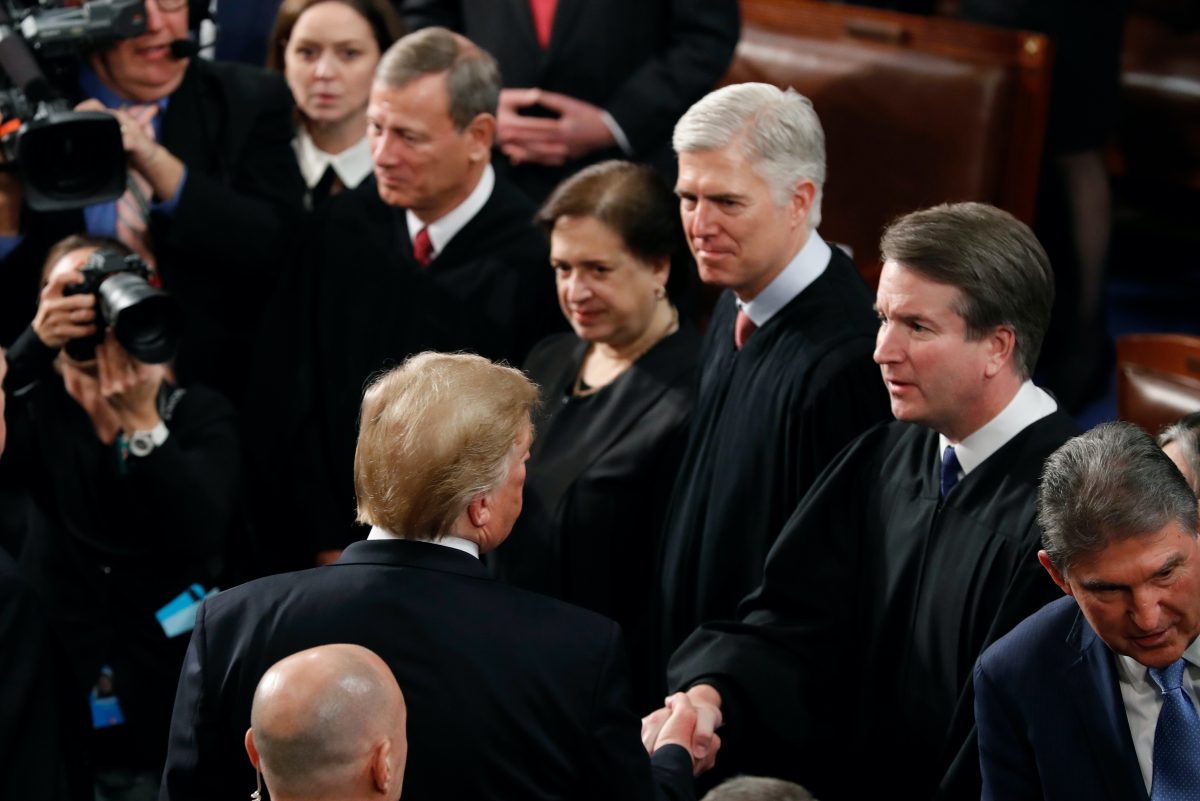 The Senate Race
Understandably, the race for the White House will garner the attention of the majority of observers on election night, but the Senate elections are of equal importance.
All the polls seem to point towards a Biden-Harris victory on election night, something that will come to the relief of Democrats who were fearful of what a second Trump term could bring, given that he would not have to face the electorate again.
However, the efficacy of a Biden presidency will be severely blunted, if the Democrats do not take back control of the Senate. As Republicans would expectedly resort back to their playbook of 2010-2016, where their main priority was to block any legislation put forward by the Obama administration, resulting in six years of political gridlock.
FiveThirtyEight.com has the Democrats winning control of the Senate in 74 of 100 scenarios but, given that there are only 35 Senate seats up for re-election (including two special elections) the margin of error for the Democrats is incredibly thin.
The Democrats currently hold 47 Senate seats, meaning they would need to flip at least three Republican seats and have Biden win the Presidency to take control of the Senate. In the event of a 50-50 split, the Vice President, in this case, Kamala Harris, casts the deciding vote.
Below is a list of the some of the Senate races to keep an eye on:
Colorado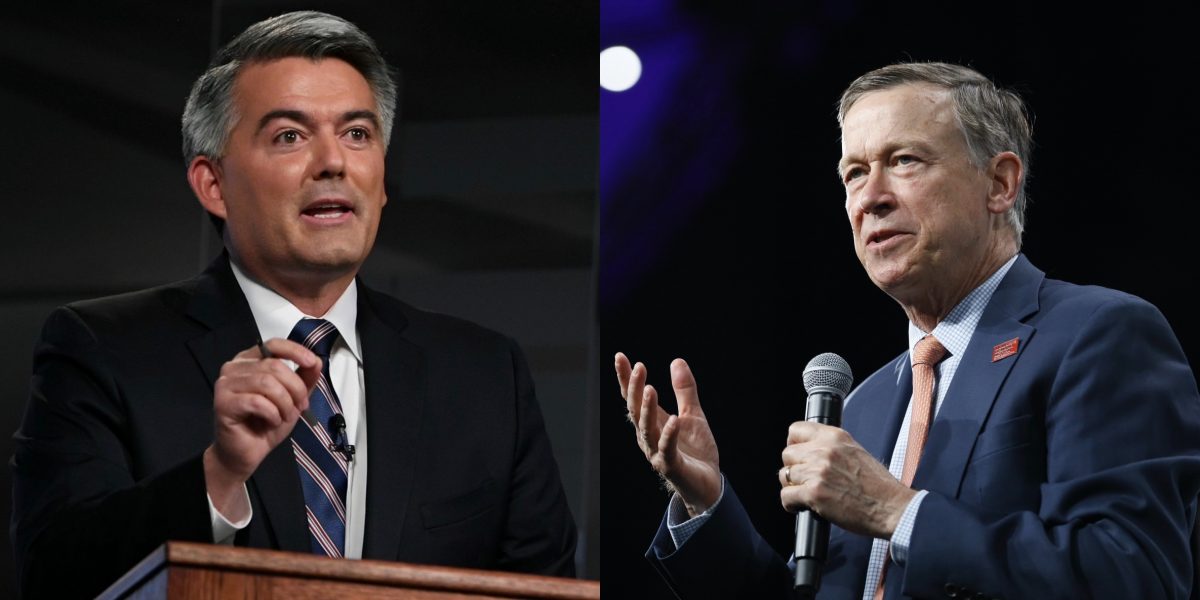 The Senate seat that seems most likely to flip is that of Republican Senator Cory Gardner in Colorado, who is going up against Democrat and former Governor of Colorado John Hickenlooper.
Senator Gardner was elected by a narrow margin in 2014, and the state has been trending towards the Democrats ever since, with Clinton winning the state in the 2016 election – currently, Gov Hickenlooper holds a double-digit lead over Sen. Gardner.
Despite the state historically favouring Democrats over Republicans, Senator Gardner has been loyal to Trump throughout his entire term, pledging his support to all three of Trump's Supreme Court nominations.
YouGov has Gov Hickenlooper, who before entering the race was seeking the Democratic nomination for president, with an eight-point advantage over Senator Gardner.
Arizona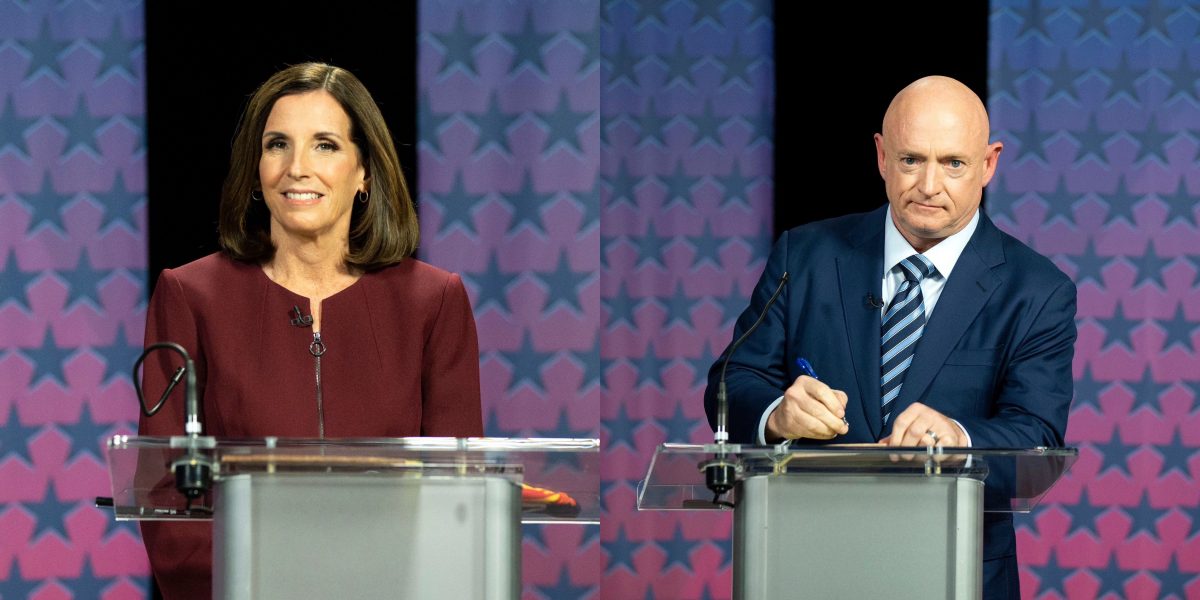 GOP Sen. Martha McSally lost her bid for the other senate seat in Arizona in 2018 to Democrat Kyrsten Sinema but, following the death of long-time Arizona Senator John McCain, she was appointed to the seat by Republican Gov Doug Ducey.
However, she faces an uphill battle to keep hold of her seat, going up against former astronaut Mark Kelly, the husband of former Arizona Representative Gabrielle Giffords, a hero of the gun control movement since she was shot, at a campaign event in 2011.
Arizona has been reliably red for some time, but its growing Latino population favours the Democrats, and as such, according to YouGov, Sen. McSally trails Kelly by 11 points.
Georgia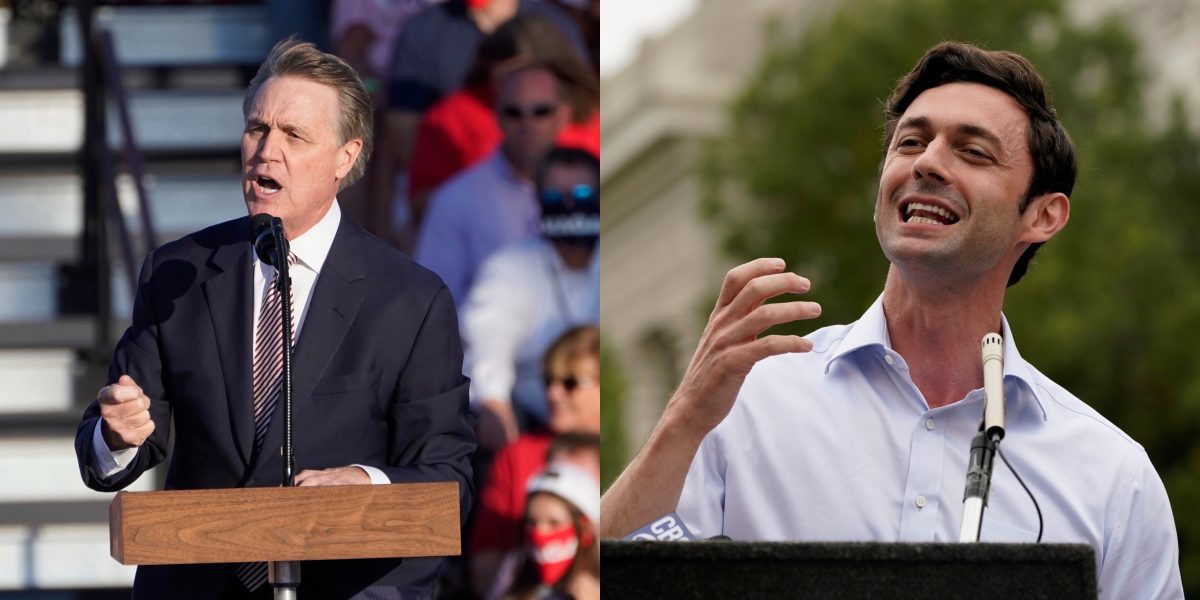 The state of Georgia was marred in controversy during the 2018 midterm elections when there were numerous allegations of voter suppression after civil rights activist Stacey Abrams, a Democrat, narrowly lost to Republican incumbent Brian Kemp in the gubernatorial election.
The feeling was that this often reliably red state was shifting blue and Abrams' close race was the first signal of this.
As a result, the Senate race between Republican incumbent Sen. David Perdue and Democrat challenger Jon Ossoff is, certainly one to keep an eye on.
YouGov gives Perdue a one-point lead in this race, and should Ossoff pull off an upset and win, it could signal that the election night is going to be a particularly rough one for Republicans all over the country.
Alabama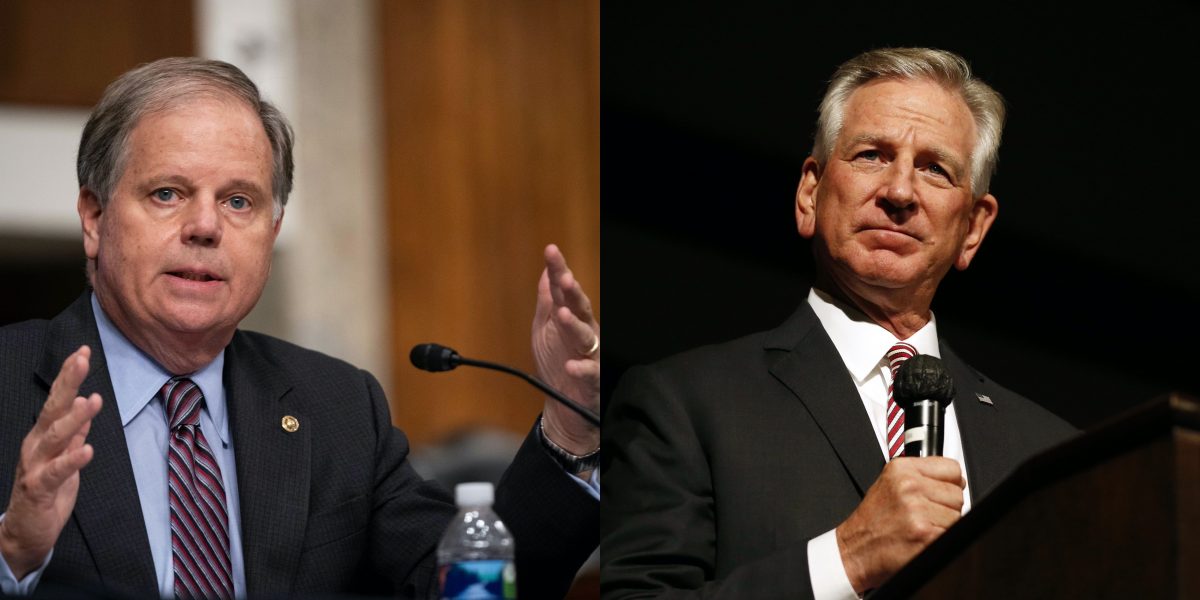 Not all of the Senate races to keep an eye on are those where Republican-controlled seats could potentially flip Democrat, the Senate race in Alabama is between incumbent Democrat Sen. Doug Jones and a former college football coach, Republican Tommy Tuberville.
By all indications, Sen. Jones' narrow victory in the 2017 special election was extremely lucky, having gone up against Republican Roy Moore, who in the run-up to the election was accused of sexually assaulting numerous women and minors.
The battle will in all likelihood be a lot tougher for Sen. Jones this time around, with numerous polls giving Tuberville a double-digit lead in a state where Trump remains incredibly popular.
Montana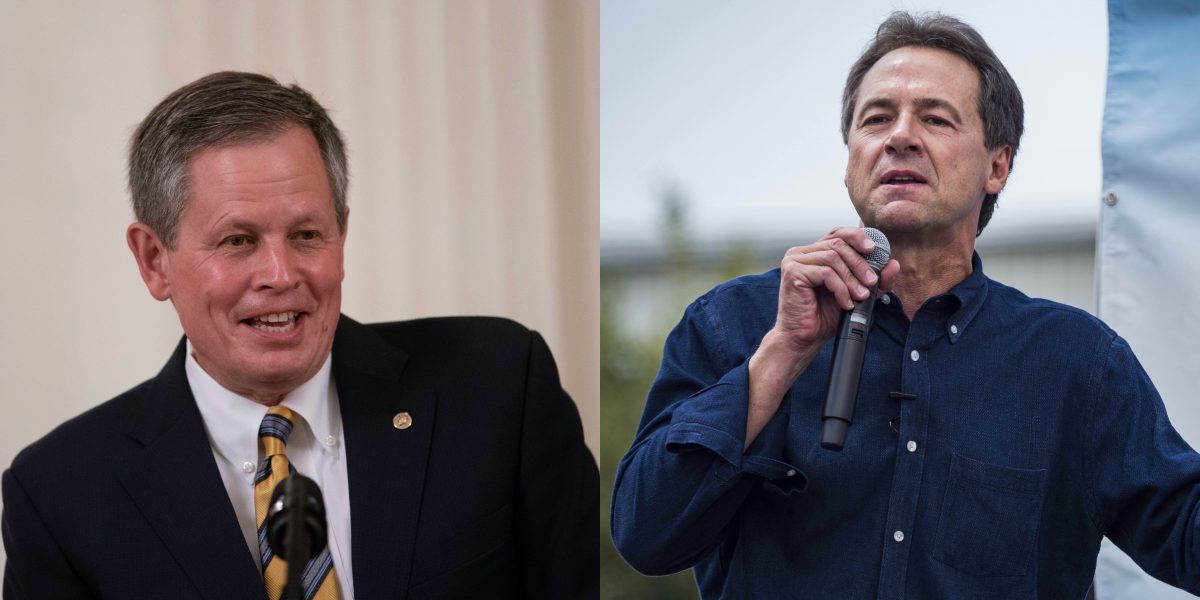 In truth Democrats have zero business being competitive in Montana, which Trump won by 20 points in 2016 and continues to poll six points ahead of Biden.
However, the Democrat challenger to Republican incumbent Sen. Steve Daines is just about the only person who could make this race a challenge. Governor Steve Bullock, whose popularity in the state rose even higher than it already was after his management of the state's coronavirus response.
Similarly to Georgia, the Democrats chances of winning this state would still be classed as a long shot, with state-wide polls giving Daines a slim lead, but should Bullock emerge victorious it serves as a great omen for Democrats all over.
South Carolina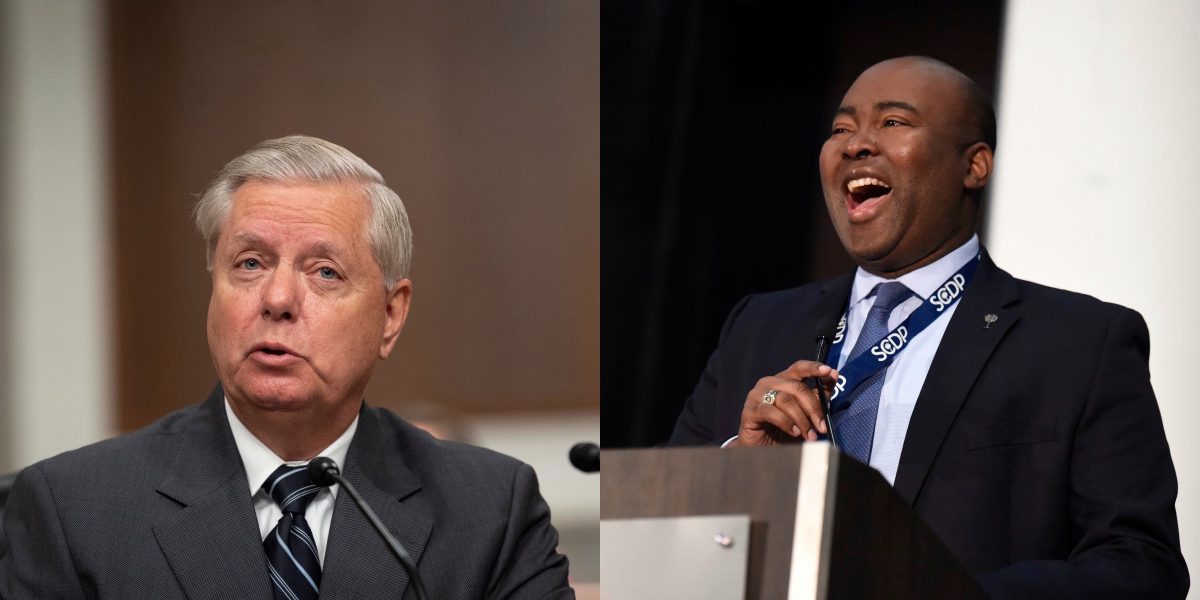 This is the one to watch.
GOP Sen. Lindsey Graham is facing an incredibly stiff challenge in a state that Trump won in 2016 but 14 points, going up against Jaime Harrison, the protégé of House of Representatives Majority Whip Jim Clyburn.
The thing that makes this particular race so remarkable and intriguing is that Graham and Harrison are on opposite ends of the political spectrum.
Graham has been a major Trump ally since 2016, whereas Harrison is unapologetically progressive, advocating for expanded healthcare coverage and the legalisation of cannabis.
This race is already the most expensive Senate race ever, with the two sides spending over $250m combined.
South Carolina has had a long history of racial bloc voting, and the backlash from African-Americans against Trump and Graham could prove crucial as Harrison looks to take the seat from Graham that he inherited from segregationist Strom Thurmond.
A Quinnipiac University poll has neither candidate with a lead over the other – something that will give Harrison more than enough hope that he can pull off the upset on election night.