The #EndSARS movement spread to the UK this week as activists gathered in London to protest police brutality in Nigeria.
The protest, organised by a group of friends, began on Sunday at the Nigeria High Commission in Westminster around 2pm, after which activists marched to Scotland Yard and Parliament Square before finishing at Trafalgar Square around 7pm.
"The Nigerian Police for many years has treated its citizens with high-handedness, that is not acceptable," said Karo Orovboni, an IT Consultant from Nigeria who attended the protest.
"We went to join our brothers and sisters in solidarity and call out the Nigerian government to do something about it," he said,
At Trafalgar Square, activists carried out a candlelight vigil for all those who have been victims of police brutality in Nigeria.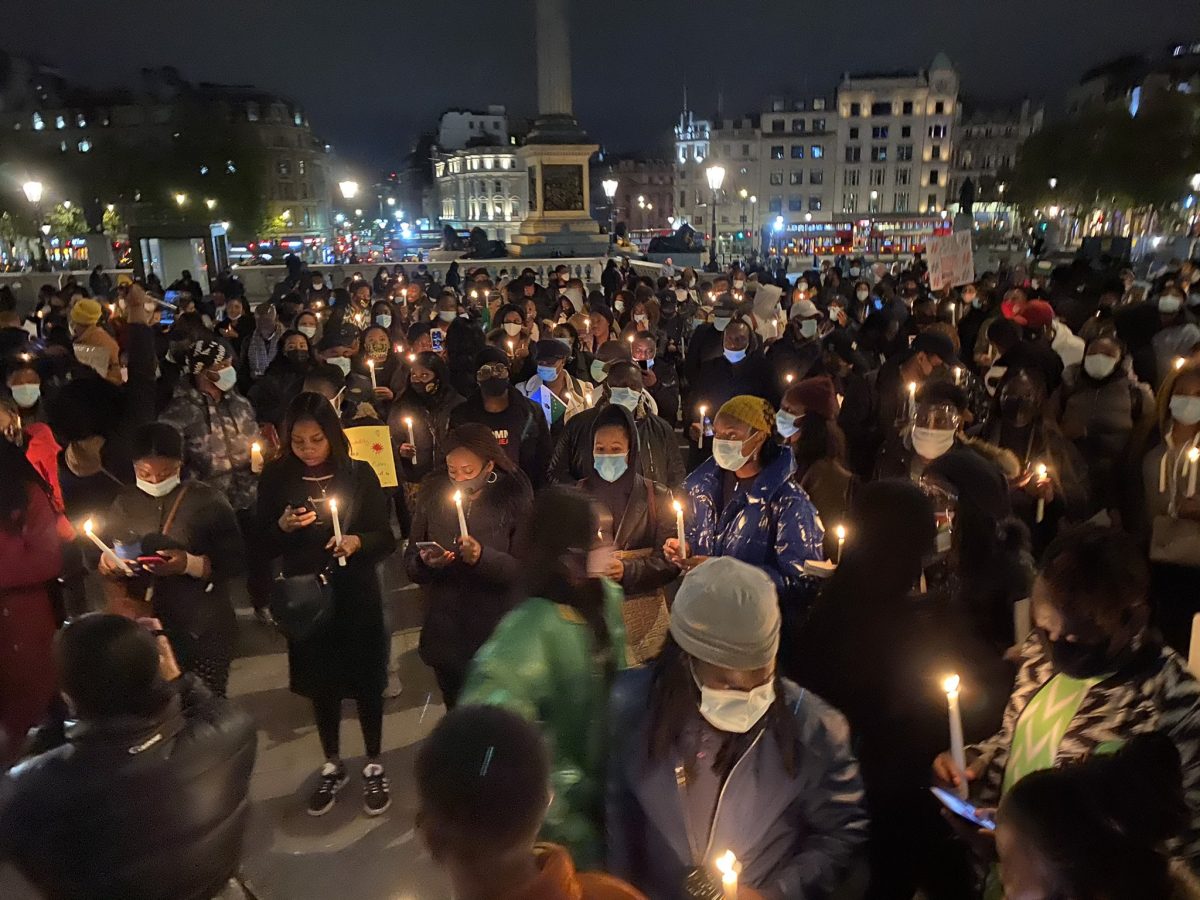 Orovboni said: "The atmosphere reflected the mood of the Nigerian people – anger."
To allay the Coronavirus fears of the protesters, organisers carried out a risk assessment beforehand, and they also asked all those in attendance to wear masks.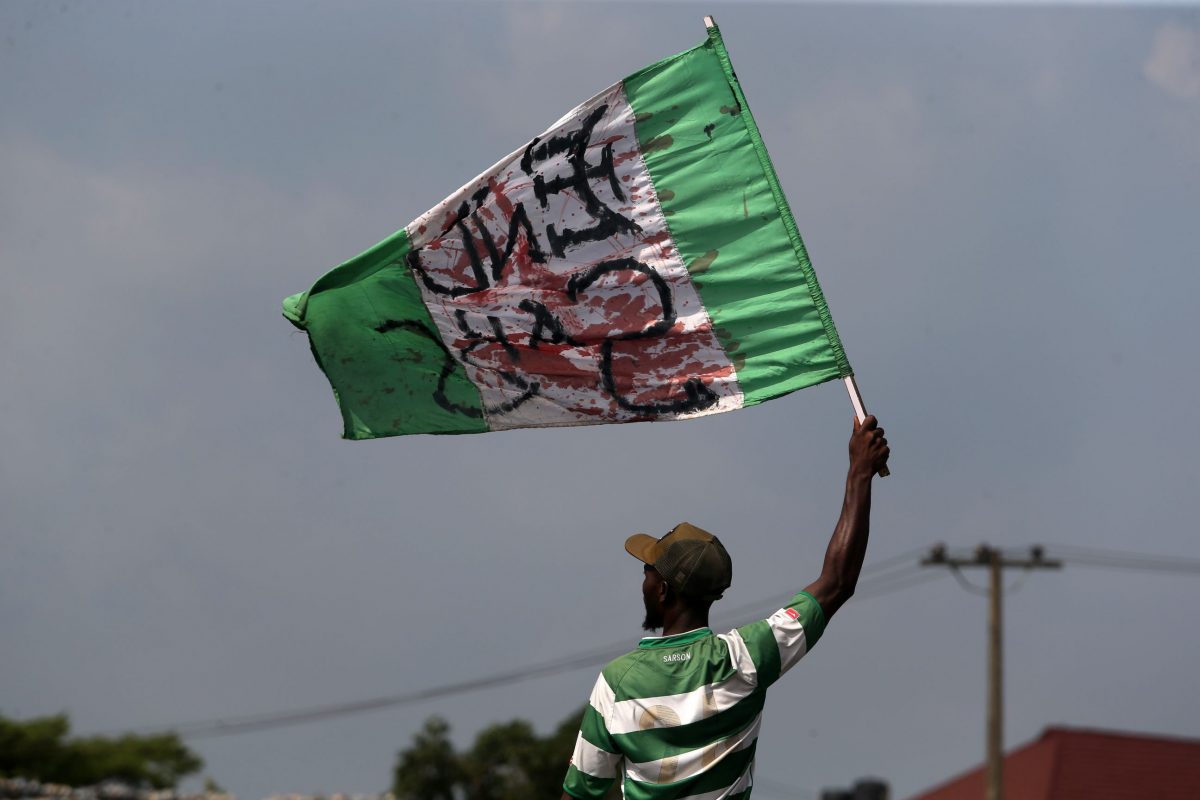 What is #EndSARS?
The first use of #EndSARS was in 2017 by Twitter user @segalink, but the movement experienced a huge revitalisation this month after a video went viral.
The video showed a member of Nigeria's controversial Special Anti-Robbery Squad (SARS) shooting an unarmed young man in Delta State, Nigeria, before driving away in the man's vehicle.
Since the video of the killing in Delta State surfaced, nationwide protests have taken place in Nigeria.
Nigerian police have responded brutally, utilising tear gas and water cannons in attempts to quell the unrest, and if that fails, they have resorted to illegally arresting protestors.
In response to the public outcry on the police brutality, the Inspector-General of Nigeria Police banned SARS and told the Special Tactical Squad (STS), Intelligence Response Team (IRT), Anti-Cultism Squad and other tactical units to stop mounting roadblocks, checkpoints, stop and search and other routine and patrols.
However, similar promises have been made multiple times over the previous four years, causing citizens of Nigeria to question whether it will change anything.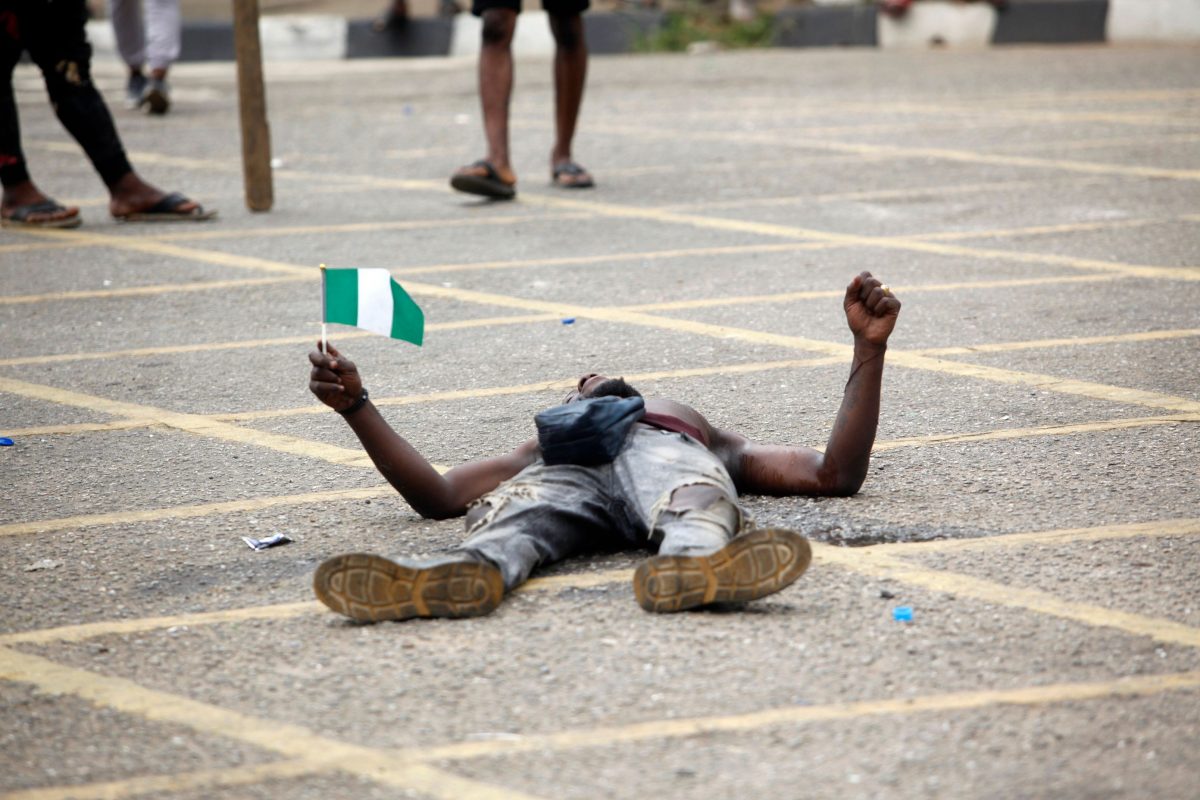 Amnesty International produced a report in 2016, stating that SARS is responsible for human abuse, cruelty, degrading treatment of Nigerians in their custody, and other widespread torture.
Amnesty International has been joined by other human rights groups in accusing SARS of committing abuses against the people of Nigeria including, but not limited to, kidnapping, rape, torture and extrajudicial killings, and the primary goal of the #EndSARS movement is the disbandment of the unit.
In 2020, Amnesty said that between January 2017 and May 2020, it had documented 82 cases of abuses and extrajudicial killings by SARS.
The unit has been accused of profiling Nigerians, often targeting and extorting those who drive nice cars, wear jewellery or have iPhones.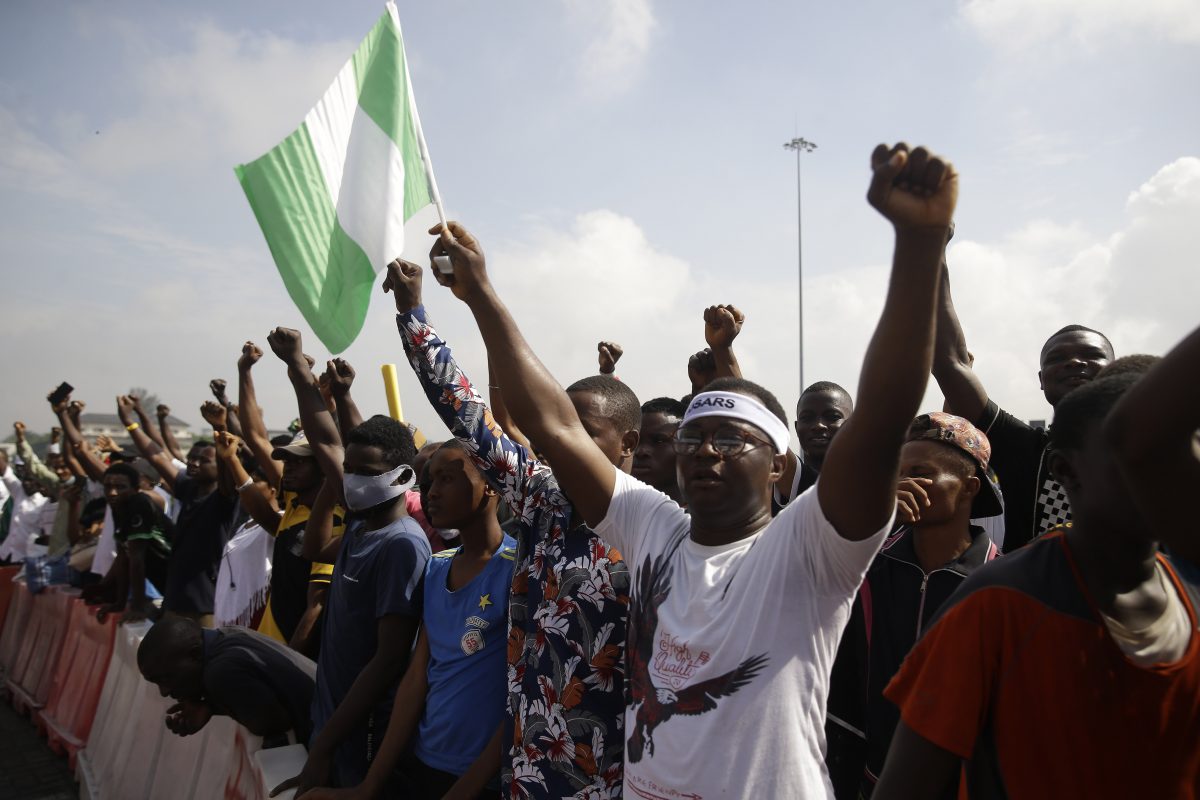 Five Demands
In the wake of the unsatisfactory response from the Federal Government of Nigeria, protestors have released a list of five demands that they wish to be met:
The immediate release of all those arrested during the protests,
Justice and compensation for all who died from police brutality in Nigeria.
An independent body to be set up within 10 days to investigate and prosecute all reports of police misconduct.
An extensive psychological evaluation and retraining of SARS operatives before they are deployed, to any other police unit.
An increase in salaries for Nigerian police.
So far, the Nigerian government have yet to adhere to the demands of the activists, instead, they have installed numerous curfews throughout the country.
Despite this, each day new stories emerge of peaceful protestors being shot by security forces, including at the Lekki tollgate in Lagos on October 20, where, according to Amnesty International, security forces opened fire on a large group of demonstrators, killing 12.