When Marjana Miklos woke up in her home in London to discover that Vladimir Putin had launched a full-scale invasion of her home country, her main feeling, like so many other Ukrainians watching events unfold overseas, was shock.
Russia's invasion, under Putin's guise of a 'special military operation' begun on February 24 2022.
Miklos, a receptionist who has been settled in the UK for six years, said she did not know what to do other than to start calling her other Ukrainian friends in London.
"I had very bad feeling the day before. I don't know why I just had a premonition," she said. The next day I started seeing this news in Telegram and Facebook everywhere. My mum messaged me, my sister messaged me saying Russia had invaded us, they'd declared war. They are bombing us right now. And it was just was shocking," said Miklos.
Her experience of utter disbelief was mirrored by Oksana Oganezova, 27, a yoga instructor, also based in London. She said that in hindsight, the first sign was when US ambassadors and workers began to leave Ukraine In January.
At the time, she said, she saw the reports and thought it was propaganda to make people scared so didn't take it too seriously at the time. So, when the invasion begun, it was a shock for Oganezova.
"We were living our lives and then one day this happens and nothing is the same anymore. Everything has stopped," she said.
Ukraine has now entered its seventh week of the Russian invasion. As of April 3 the Office of the UN High Commissioner for Human Rights recorded that 1417 civilians have been killed along with 2038 injured since Russian forces invaded Ukraine on February 24.
With family and friends constantly on Oganezova's mind, sleep, she said, is the only reprieve from what she describes as nightmare.
"But then you wake up and after one minute you understand that this was not a dream. It's a real thing," she said.
"And then you take your phone and you just spent two, three hours calling your friends, your family, and asking everyone say what happened? How was the night?"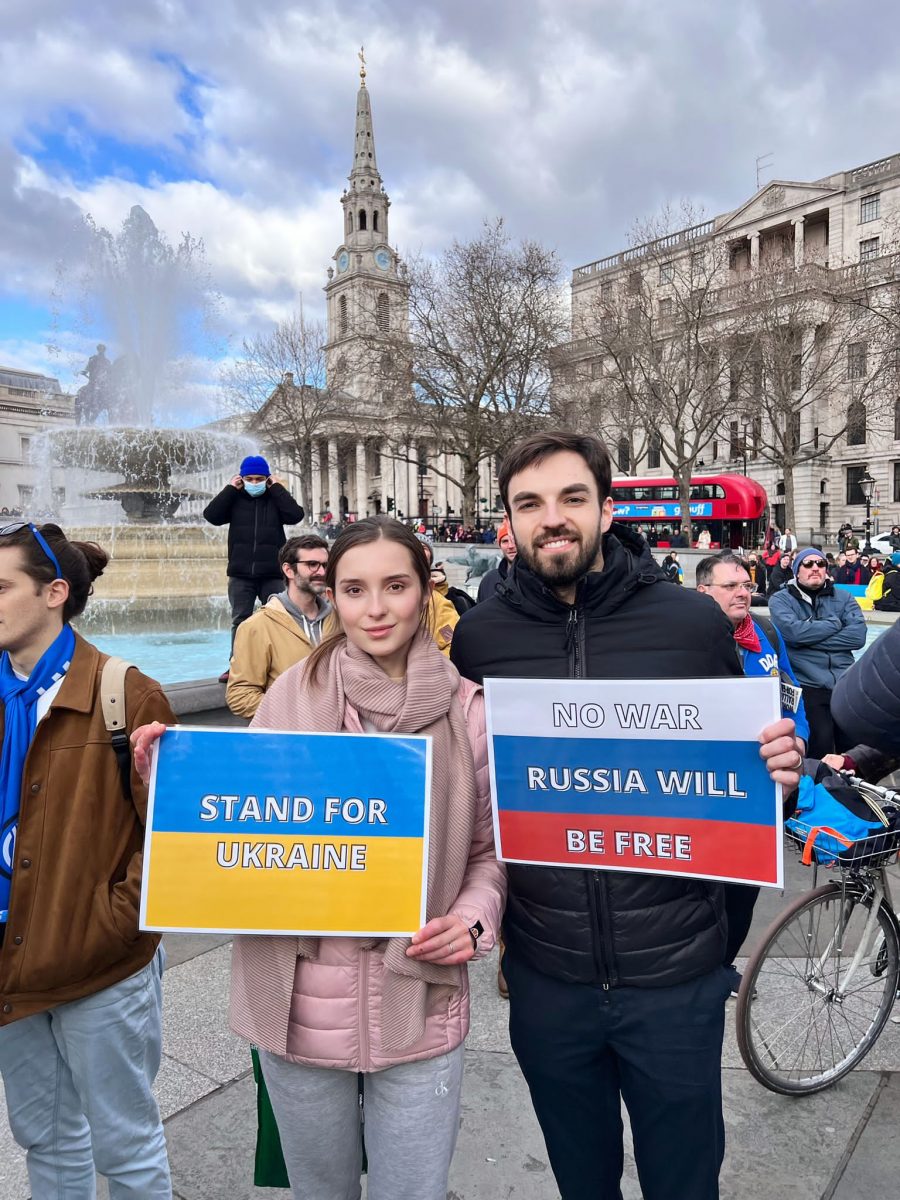 Ukraine emerged in 1991 after the Soviet Union collapsed. Ukraine is the largest of the post-Soviet nations with a population of 52 million and sits right next to Russia. It held its first election in 1991. In 2014, Putin's Russia annexed the Crimean Peninsula on the Black Sea from Ukraine, and weeks later pro-Russia rebels seized two eastern Ukrainian regions, Donetsk and Luhansk.
Oganezova comes from the Western city of Lviv, close to the Polish border. Whilst it is farther away from many of the attacks which have taken place closer to the Russian border, it has recently been subjected to Russian shelling.
It was always a goal of Oganezova's to move abroad, as there weren't a lot of opportunities in her hometown during her early years, with her parents wishing to secure a better future for her.
After completing her bachelors degree in Russian-speaking Kyiv, she moved to England six years ago to study for her masters in management of information systems at the London School of Economics. This is where she met her Russian husband Slava and fell in love.
Slava Oganezov, 27, came to the UK at the age of 15 and now runs a tech company called Finverity which he founded after also completing his masters at LSE, with his parents wanting him to move abroad for similar reasons to Oksana's.
"Nobody can justify war unless you're completely off your nut [but] the propaganda in the country is so strong that there is still a relatively decent sized portion of the population – diminishing by the day – who still believe some of the reasoning behind it," he said.
"The propaganda has been very strong. And if you are being told for 10 years, the same thing over and over and over, at some point that leaves an imprint."
"From the perspective of some of the people within [Russia] they view [NATO] as a threat," Slava explained. The main purpose of NATO when it was created was obviously to contain Soviet Union. And they've kept moving to the east. And that's what Putin uses to effectively manipulate them."
Protests
Since the invasion began four weeks ago, people have gathered all over the world to protest Putin's actions, including in Moscow where thousands have been arrested for contradicting the regime in this way.
"I've seen personally many videos that my friends have sent me when they are trying to protest. And the police just collect them. They beat them up, they drag women by the hair. It's difficult," Miklos said.
Oksana Oganezova said: "For us [Ukrainians], the freedom of choice, the freedom of speech is more important than life and anything else. And for Russians is not the case right now. This moment now is for Russians to understand the value of your principles and freedom."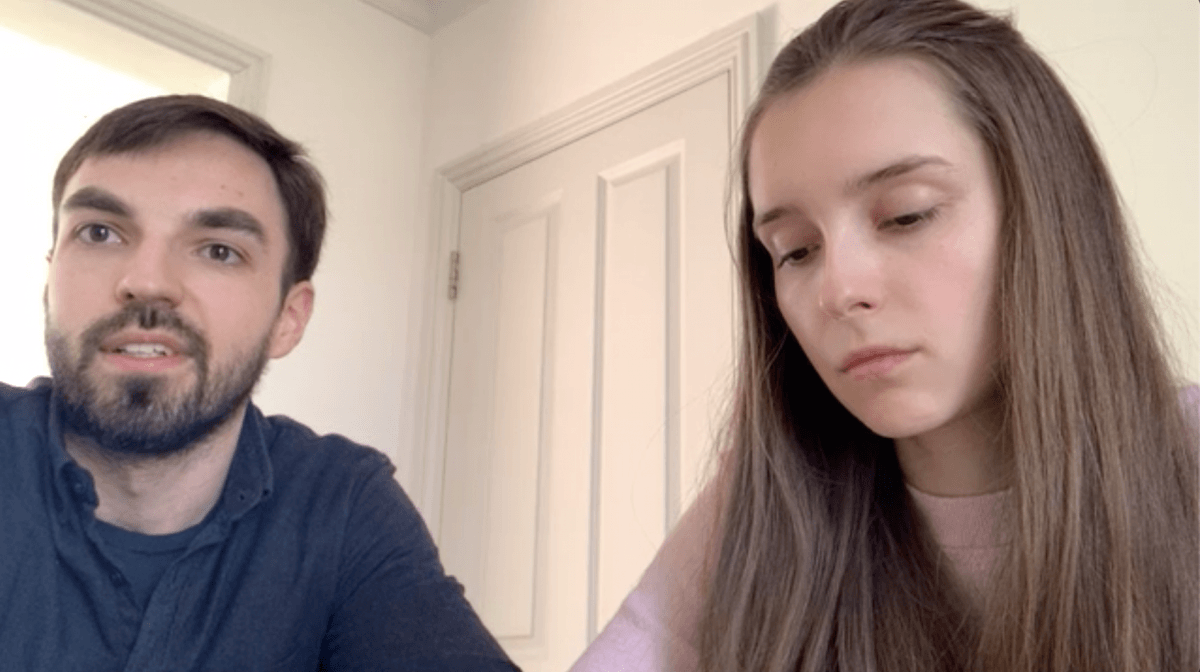 The cost of war
Many Ukrainians have friends and family in Russia and vice versa.
"In our circle of friends, we don't have a distinction between Russian or Ukrainian because we have same mentality, same values or cause extemporaneous causes," said Oksana.
Slava added: "Everybody speaks the same language, basically, and have similar mentality. We have a strong community here, and they all support us."
Marjana said she was filled with fear at what will become or be left of her country, but holds strong that Ukraine should remain a free and independent state.
"The part of Ukraine where I'm from, we are patriotic, very proud, and they will fight to death. Like that's it. I just know that it's very sad, because it's good people, brave men who are just protecting their home," she said.
"Ukraine is beautiful. We just want peace. We don't want to fight with nobody. We just want to live our lives. We want to enjoy our culture, our language, our land. We don't want to be part of Russia."
For Oksana, the unfolding events have made it nearly impossible to go about her life, in fear for her family, friends and homeland.
"It's very difficult to even go for a walk, you're still on your phone. It's very difficult to concentrate. Nothing is more important than this right now."
For now, Oksana and Slava say they will go to the anti-Putin protests in London and continue to support and communicate with their friends and family in Ukraine.
"I'm sure Ukrainians will win this war," said Oksana,
"But the question is – at what cost?"
"And what will the Russians do right now?"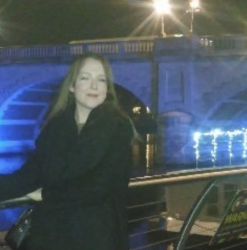 Latest posts by Miranda Dunne
(see all)