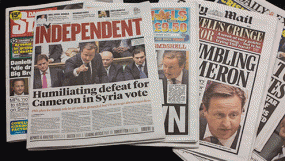 2013 was a momentous year: starting with the horse-meat scandal which affected hundreds of supermarket goods, the welcome news that gay couples are able to get married for the first time (in some places of the world), Pope Benedict resigning and the horror at the news of the Boston bombings and the Sandy Hook massacre.
In economic terms, we have faced tax evasion by major companies this year, the UK has cozied up to China as the balance of international power is shifting, and the US has faced its first government shutdown since Clinton.
We have selected the top ten news stories (and one more for the road) that we believe will be talked about for years to come, where you will remember where you were when you found out about them, or wonder how you could have missed them!
Latest posts by courier reporter
(see all)