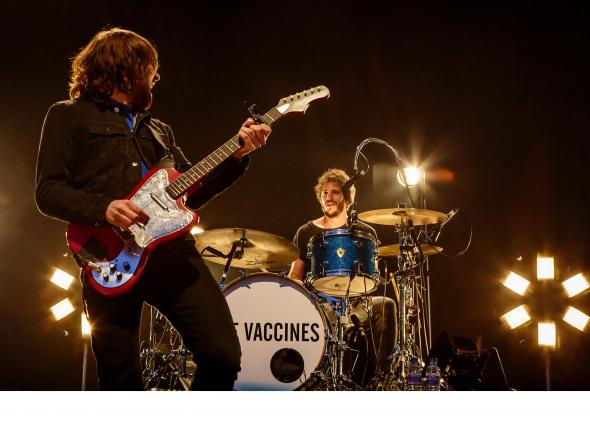 Popular indie-rock band The Vaccines lit up the Kingston Peel last night at a sold out gig.
Die-hard fans were ecstatic to see the award-winning group on local turf playing songs from both their debut and follow-up albums.
It was a cosy event, which saw lead singer, Justin Hayward-Young, crowd surfing over screaming teenage fans.
Local fan, Lacey Creamer, said: "It was brilliant, I saw them at the 02 Arena last month, but this was much more intimate, they should do small gigs more often."
This is the second time The Vaccines have performed in Kingston, after playing to a sold out crowd at the Hippodrome last year.
The Vaccines will be headlining XFM's Winter Wonderland tonight at O2 Brixton Academy – all proceeds from the event will go to charity.
Image courtesy of Danny Payne/REX