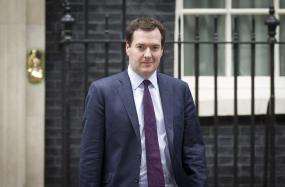 The Chancellor of the Exchequer announced that the Government's energy policy would not wilt in the face of continued pressure from the Opposition.
Since announcing three months ago their proposal of a energy price freeze, a policy the Prime Minister referred to as a 'price con', the Labour party has seen to be leading the debate on energy.
During the statement, Chancellor George Osborne said: "Going green doesn't have to cost the Earth.
"We are delivering on the Prime Minister's promise to roll back those green levies and charges put in place by the last Government." This is likely to amount to a reduction of £50 from the average household bill.
Energy Secretary Ed Davey, MP for Kingston and Surbiton has supported the policy and believes that "seeing energy companies deliver on what we want them to" will help bring down bills.
Last week's announcement that British Gas will cut dual fuel bills by an average of £53 from January 1 was met with some derision, being less than half the increase announced saw last month.
Ed Balls, Shadow Chancellor of the Exchequer, said: "The Chancellor is in complete denial, living standards are falling, energy price rises will continue to rise by £70 for each household this winter."
As part of the Government's policy to support investment in business, they have cut the tax on extracting shale gas from 62 per cent to 30 per cent in hope of improving the fracking industry.
Business rate is to be capped at 2 per cent whilst small business rate relief is to continue for another year.
The fuel duty escalator has been cut with the duty being frozen, costing car owners in Kingston 2p less per litre than they would have otherwise been.