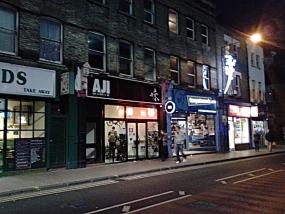 Council leader Liz Green has claimed the "devil is in the detail" over certain proposals put forward in the Autumn Budget. 
During his speech, George Osborne pledged to cap business rates in England at 2 per cent and scrap National Insurance for under 21s.
Councilor Liz Greenwhile hopeful of the changes, is adamant that the council have to wait for the breakdown before becoming over excited.
"It's like when they announced the council tax freeze. You go 'that sounds good, they are going to give us money to freeze council tax', then when you look at the detail behind it, you realise actually the devil is in the details," she said.
"I wait to see what the detail behind any of the announcements are because you then find out it doesn't count if [you don't hit certain requirements] and you think, 'well that has knocked out us then'."
However, she did claim that Kingston has generally "weathered" recession well and this is reflected in the employment rates and the success of small and medium businesses in the area.
The current rate of unemployment in the area is at a low of 2.1 per cent, with youth unemployment currently standing at 5 per cent, 3.2 per cent lower than that of the rest of London.
In Kingston the plan to abolish National Insurance, which builds up your entitement to state benifits,for young people from April 2015 means companies will not have to pay the contributions for 3,120 young people.
Local MP, and Energy Minister, Edward Davey welcomed the Autumn Statement, saying that the local economy will see a big boost.
He said: "The Liberal Democrats are focused on getting young people into work and this is exactly the kind of initiative needed to give businesses a break and encourage them to start recruiting.
"Since 2010 we have already helped create more than 1.5m new apprenticeships. Meanwhile, Nick Clegg's £1bn Youth Contract is supporting work experience, wage incentives and apprenticeships.
"Our economy is growing because of the hard work of people and businesses, they deserve this help."