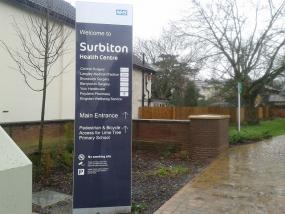 Plans to relocate Surbiton's needle exchange service have been approved by Kingston council.
The move is needed after it was found that only 17 patients are using the service currently based at the Surbiton Health Centre.
The move is part of a larger restructuring of the rehabilitation services in the area but it is not currently known where the services will be moved to or when this will take place.
Dr Jonathan Hildebrand, public health director for Kingston council, said: "It is likely the needle exchange service is one of the services which will be moving elsewhere as it is not operating as intended."
The lack of space at the health centre has meant that the rehabilitation service has not helped as many people as hoped.
Despite lacking details of the move the council approved the plans as they believe moving the service would have no negative effect on its users.
The meeting also raised safety concerns after two needles were found on the site after "thorough searching" by staff but it is unknown when they were discarded.
This added to the controversy associated with the centre which has been criticised as it is close to Lime Tree Primary School.
Parents of Lime Tree students and users of the rehabilitation services were consulted on the move before the meeting.
A spokesman for Kingston council said "further consultations will take place" in order to decide where the services will be relocated to.
Image courtesy of Gennifer Harding-Gosnell.