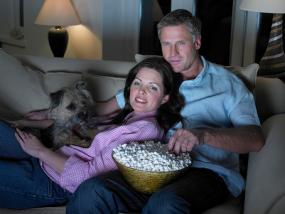 Are you lacking a good plan for Valentine's Day? Looking to impress your better half with next to no effort?
Whether you are looking for quirky, crazy, girl-meets-boy or some steamy inspiration, this list offers it all.
These seven inspired films will put you in the mood for romance this February. If you're single and love a love story, these characters will set your bar even higher.
Friends with Benefits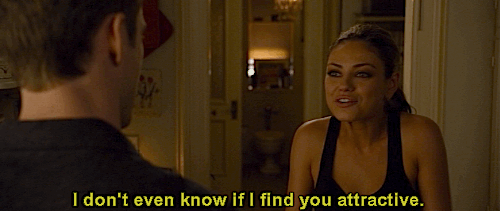 Jamie (Mila Kunis) and Dylan (Justin Timberlake) are best friends living in New York who decide (shockingly) that it would be a great idea to bring sex into their friendship. Because the story is so predictable, it's perhaps even more impressive that sitcom veteran Kunis and ex-boy band member Timberlake actually manage to pull it off. Somehow, thanks to a great script and actual depth to the characters' problems, the story works.
You're left thinking "Wait a second, Justin Timberlake can act? Who would have guessed!"
Best Quote — Jamie: "Why don't they ever make a movie about what happens after they kiss?"
Dylan: "They do, it's called porn."
Rating: 6/10
Amelie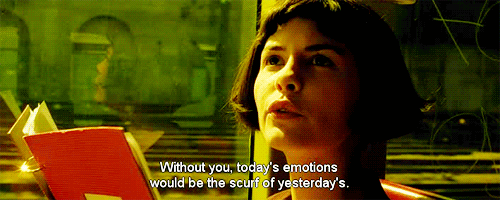 This beautiful French movie makes subtitles worthwhile even for those who hate reading at the movies. The film follows the life of a quirky young woman called Amelie Poulain, who discovers a shoebox filled with memories behind a brick in her apartment and is determined to reunite it with its owner. Whilst trying to make the people around her happy, Amelie makes an important change that leads her to the love of her life.
Bring your reading glasses and your hankies and do not miss this movie!
Best Quote — Narrator: "On September 3rd 1973, at 6:28pm and 32 seconds, a bluebottle fly capable of 14,670 wing beats a minute landed on Rue St Vincent, Montmartre. At the same moment, on a restaurant terrace nearby, the wind magically made two glasses dance unseen on a tablecloth. Meanwhile, in a 5th-floor flat, 28 Avenue Trudaine, Paris 9, returning from his best friend's funeral, Eugène Colère erased his name from his address book. At the same moment, a sperm with one X chromosome, belonging to Raphaël Poulain, made a dash for an egg in his wife Amandine. Nine months later, Amélie Poulain was born."
Rating: 10/10
Eternal Sunshine of the Spotless Mind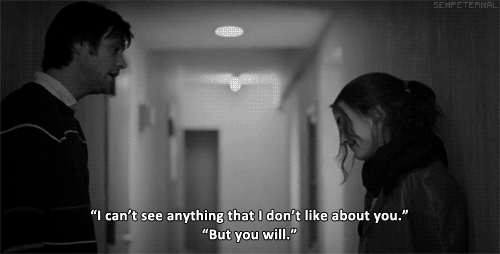 Have you ever wanted to erase someone from your memory? If the answer is yes, then you have something in common with Clementine and Joel, a couple who decide that heartbreak is too much to bear and resort to extreme measures to delete each other from their minds.
Whilst Joel (Jim Carrey) is hooked to a machine, he relives his memories with Clementine (Kate Winslet) and realises that he is still in love with her. Will he be able to correct this terrible mistake before she is gone from his memory forever?
Best Quote— Joel: "Are we like those bored couples you feel sorry for in restaurants? Are we the dining dead? I can't stand the idea of us being a couple people think that about.
Rating: 7/10
Ruby Sparks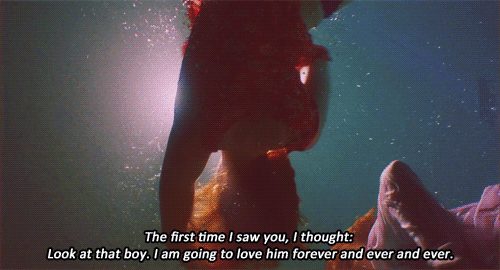 A one-hit-wonder author called Calvin finds himself in a strange situation after following advice from his psychiatrist to help kick-start his next novel. Because of his fear of people, he creates an intriguing character called Ruby Sparks who literally jumps off the page and into his life.
Anything he writes comes true for Ruby, and he fights against her free will as they drift further apart. This beautiful and imaginative indie flick stars real-life couple Paul Dano (Little Miss Sunshine) and Zoe Kazan (Revolutionary Road) and is a must-see for those looking for more than just a love story.
Best Quote — Calvin Weir-Fields: It was once said of Catcher in the Rye: That rare miracle of fiction has again come to pass. A human being has been created out of ink, paper and the imagination.
Rating: 8/10
500 Days of Summer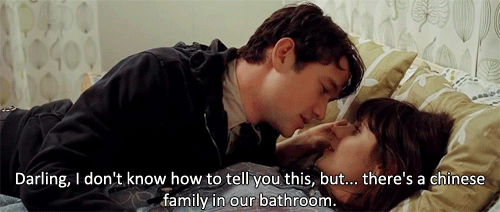 This is not a love story. It's a story about love. Tom (Jason Gordon-Levitt) is a cynical greeting card writer who is disillusioned with his job. He meets Summer (Zoë Deschanel), a captivating girl whom he falls in love with immediately. The story still generates debate on how fair it is years later (Why should Tom be the only one whose story is heard? Was Summer really leading him on?), and is the perfect choice for people who hate a happy ending, but love to watch a crash-course in personal growth.
Best Quote — Rachel Hansen: Just because she likes the same bizzaro crap you do doesn't mean she's your soul mate.
Rating: 7/10
Paris, Je T'Aime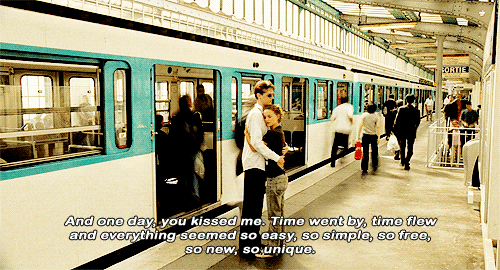 In this film we travel to the capital of love, to watch short stories starring big names such as Natalie Portman, Juliette Binoche and Elijah Wood. Weird, wonderful and too romantic for words, this film has it all. With 20 film makers and only 5 minute glimpses at why they love the city, the film brings together complex emotions, artistry and different styles of film work.
This film is perfect for Francophiles, culture enthusiasts or short story lovers.
Best Quote — Francine: Thomas, listen. Listen. There are times when life calls out for a change, a transition. Like the seasons. Our spring was wonderful, but summer is over now and we missed out on autumn. And now all of a sudden, it's cold, so cold that everything is freezing over. Our love fell asleep, and the snow took it by surprise. But if you fall asleep in the snow, you don't feel death coming.
Rating: 9/10
Benny and Joon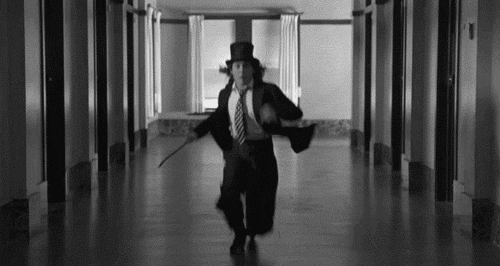 This 1993 masterpiece of romance demonstrates that nothing can stop love (and a young Johnny Depp). Benny (Aidan Quinn) and his mentally ill sister Joon (Mary Stuart Masterson) live in a quiet town in Washington until a fateful hand of cards makes Joon the owner of a peculiar young man called Sam (Johnny Depp), who was living under his cousin's sink.
Although Sam can't read or write, his obsession with Buster Keaton makes him a very adept comedian, and allows him to connect with Joon and bring her happiness.
This film is perfect for innocent laughs, grand gestures and wonderful endings.
Best Quote — Joon: He can really cook, can't he?
Benny: Uh, yeah. Although for grilled cheese, I might've used a wool setting.
Rating: 10/10
Would you like to recommend other films for this Valentine's Day? Tweet us @CourierKingston or find us through Facebook
Main image courtesy of Cultura/Rex Features