The Bittoms, a central Kingston car park,has left customers disgruntled after raising prices by 20% overnight with no advanced warning.
The car park, which previously charged users a £10 flat rate from 7am-7pm, put its prices up to £12 a day on 10 October.
Surrey County Council employee Tori Fern, who relies on the car park for work, said she was caught off guard by the price rise.
"It's ridiculous," she said. "£12 is a lot of money and I only found out when I went to pay with a £10 note and saw that the price had gone up."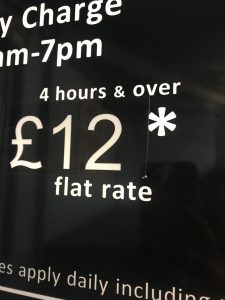 Customers said they had not received any prior notice about the price hike.
Allison Cooper, an account executive for Ericsson who uses the car park for work, complained about the high prices not being good for business. She said: "They want businesses to do well but make parking so expensive and you just have to pay it because everywhere else is just as expensive."