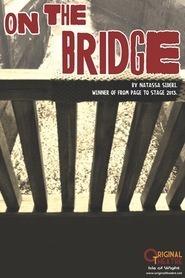 The London theatre scene can sometimes feel like an exclusive club to which you may never gain admission, so some small companies take the initiative to put themselves on the map.
The Isle of Wight's Original Theatre are one such company. As well as performing their upcoming production of On The Bridge at two Isle of Wight venues, they are also bringing it to Southampton's Nuffield Theatre and The London Theatre in New Cross, all four of which are venue debuts.
Kevin Wilson, the company's founder and director of On The Bridge, could wax lyrical on the importance of just getting yourself out there.
"Always doing stuff only on the Isle of Wight means you end up a bit blinkered and we wanted to expose ourselves to different audiences and different challenges because we think it will keep us fresh and make us work harder."
The London performance on November 8 excites Kevin because he has no idea who might be there and what reaction they will get. He firmly believes that if you never go anywhere to try something new then it's hard to actually learn or develop.
"Going on tour and having to adapt to different venues is healthy. It will make the actors fresh and on their toes and every performance will be slightly different because it's in a different space. It just feels like the right thing to do for a brand new play."
This brand new play was the winner of Original Theatre's From Page To Stage playwriting competition and is by Natassa Sideri, a first-time playwright living in Berlin.
On The Bridge follows two men who appoint themselves as guardians of a bridge and, if anybody walks onto the bridge, they challenge them and categorise them as innocent strollers or potential suicides. Kevin believes that the play is very clever because of the way it manages to be both dark and funny, although some of the laughter is quite uncomfortable.
The London Theatre is a "very highly regarded fringe theatre" with a small stage and small capacity of up to 50 for an intimate feel to contrast with the 450 seat Nuffield Theatre.
On The Bridge will be the first time on a London stage for most of the small cast of six, but they do not plan for it to be their last.
Kevin hopes that they will create some sort of impression that might encourage more people from all over the country to get involved.
Past On The Bridge, Kevin is already planning the future for Original Theatre, with his first step "putting together a season for next year with my own plays." He hopes to bring at least one of those to London.