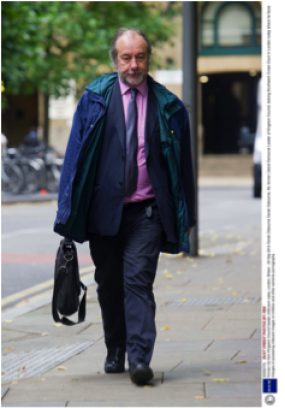 The former Kingston Council Leader, Derek Osbourne, has been sentenced to two years in prison for possessing extreme pornographic images of children.
Osbourne, 59, has been jailed for the possession of nearly 3,000 images and 293 videos showing child abuse.
The ex Liberal Democrat who stepped down as Kingston Council Leader in June was told by the Crown Prosecution Service that he abused his powers as Councillor as he was "responsible for the welfare of many thousands of children."
Baljit Ubhey, London Chief Crown Prosecutor, said: "Derek Osbourne's offences were abhorrent and only contribute to the cycle of harm suffered by victims of child sexual abuse and exploitation."
The ex-Kingston Council Leader from New Malden pleaded guilty on 1st October 2013 to 17 counts of possessing, making and distributing indecent images of children and was convicted at Southwark Crown Court on Tuesday this week.
Osbourne, who had been a borough councillor since 1986, must register as a sex offender for the next 10 years.
In a statement he said: "I apologise to everyone for my wrongdoing, particularly the children involved. I am now receiving the treatment which I need."