Recently released statistics from the Office for National Statistics (ONS) show that there was a rapid increase in England's Covid-19 infection rates in March.
This came after an already high percentage of England's population testing positive for Covid-19 in 2022 compared to the end of 2021.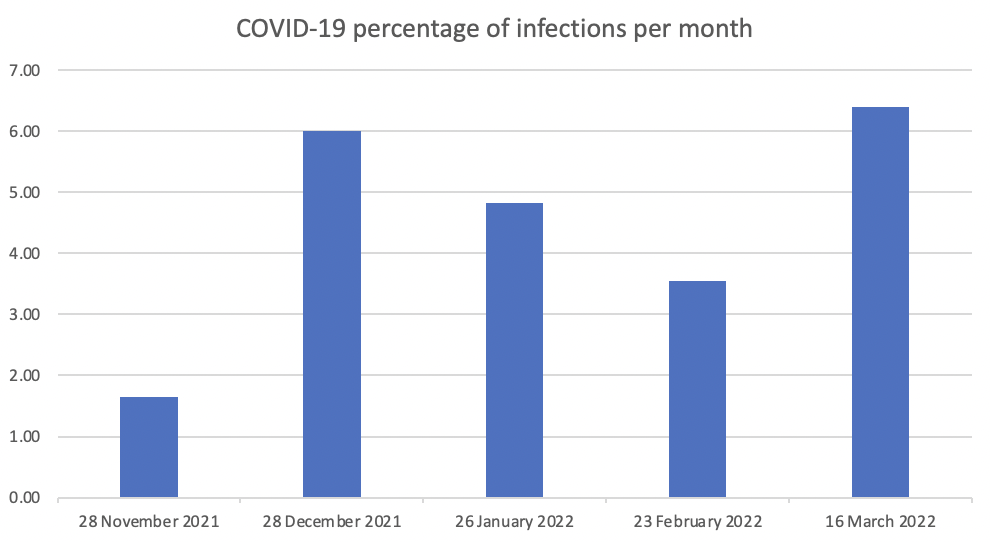 According to the data, infection rates rose by almost three per cent in just the past month, with over 530,000 cases of Covid-19 across the nation. Despite the recent figures, opinions about Covid-19 among citizens were mixed between worry and wanting to just move on from the pandemic.
Robert Brooks, a resident in Kingston, said he did not think the recent rise in infections was an issue.
"We should be concerned with severe illness and death instead of asymptomatic positive tests or coughs and sniffles which is what most of these (cases) are," he said.
Deaths related to Covid-19 went down since the beginning of the year according to the ONS figures.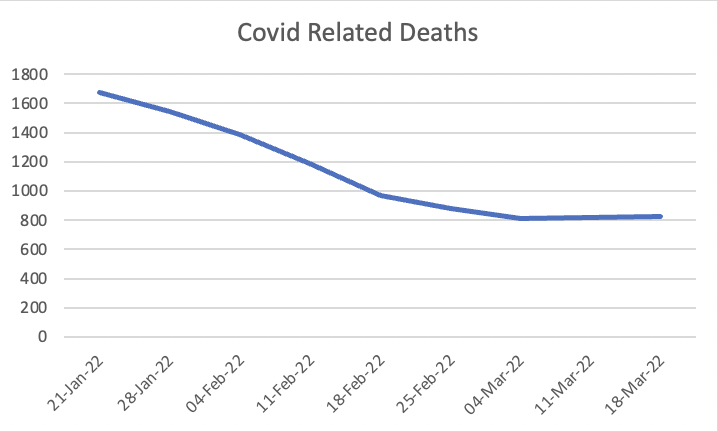 The number of Covid-19 related deaths per week have dropped since the last week of January. The data also showed the number of weekly deaths consistently decreased each week since the last week of January.
Charlotte Andrews, another Kingston resident, said that she was scared she and her son who are considered at risk could get infected more easily.
"I am sad and angry that clinically vulnerable people such as myself risk our lives every time we leave the house," she said. "I also live in fear that my son, who is 19-months-old, will get infected each time we use public transport."