Kingston residents have shown concern over housing development plans which could potentially harm protected habitats and species, introduce more pollution and see the removal of green spaces.
The new London Plan, which was released on March 2, highlighted that Kingston upon Thames could undergo significant change, including high-density housing.
The plan released by Sadiq Khan stated: "The Royal Borough of Kingston upon Thames's network of town centres with their good levels of public transport accessibility have been identified as areas capable of accommodating development and intensification to provide leisure, cultural and night-time activity, commercial and retail uses, as well as high density housing."
It explained that Kingston has the indicative capacity of 9,000 new houses and 5,000 new jobs.
Kingston resident Helen Hinton said: "The issue with the new London Plan is the number of units to be built every year in Kingston is at least 964 (about four Tolworth towers each and every year)."
"This will be difficult to achieve without building on the Green Belt of Metropolitan Open Land. Many people do not want green spaces built on."
Hinton also raised concern about air pollution and harm to wildlife if there is a high level of housing development.
Kingston councillor and Liberal Democrat member Katrina Lidbetter said: "We do not agree with these [London Plan] targets which we feel are too high and are not used on housing land supply.
"However we have engaged with the London mayor and had the target reduced a little, which we welcome."
The council declared a Climate Emergency in 2019 and is in preparation for the Local Plan which will consider the environmental issues raised from the new London Plan.
The new Local Plan is set to cover 2023 to 2041 and a review will be carried out every five years after adoption.
The council recently carried out a review of its Sites of Importance for Nature Conservation across the Borough. This review will feed into the new Local Plan.
Lidbetter said: "The environment is a core part of our planning process. This includes not only the surrounding environment but also looking to make buildings more environmentally friendly."
Councillor and Conservative member David Cunningham said: "I am disappointed that the Lib Dems are now delaying the publishing of the draft Kingston Local Plan, for comment, until the summer of 2022 when Kingston residents will get their first real opportunity to comment on the details of site-specific and local policy."
A GoFundMe has been created, by a Kingston resident, under the title: "Last chance to stop flawed plans for London".
It has been made in hopes to stop the new London Plan and £8,629 has been raised so far, with a target of £30,000.
The money raised is to cover the cost of issuing the formal legal challenge and liability to the Mayor of London's costs, should a challenge not be successful.
Lidbetter explained that there is an independent group called the North Kingston Neighbourhood Forum.
This is a residents-led group, which will work towards the creation of a Neighbourhood Plan for North Kingston.
The draft Plan, if agreed by a referendum of local people, will become part of the local planning framework and used by Kingston Council to determine planning applications alongside the borough's Local Plan.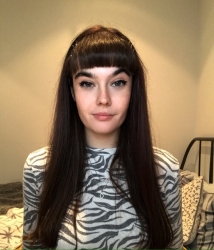 Latest posts by Sophie L Locke-Cooper
(see all)